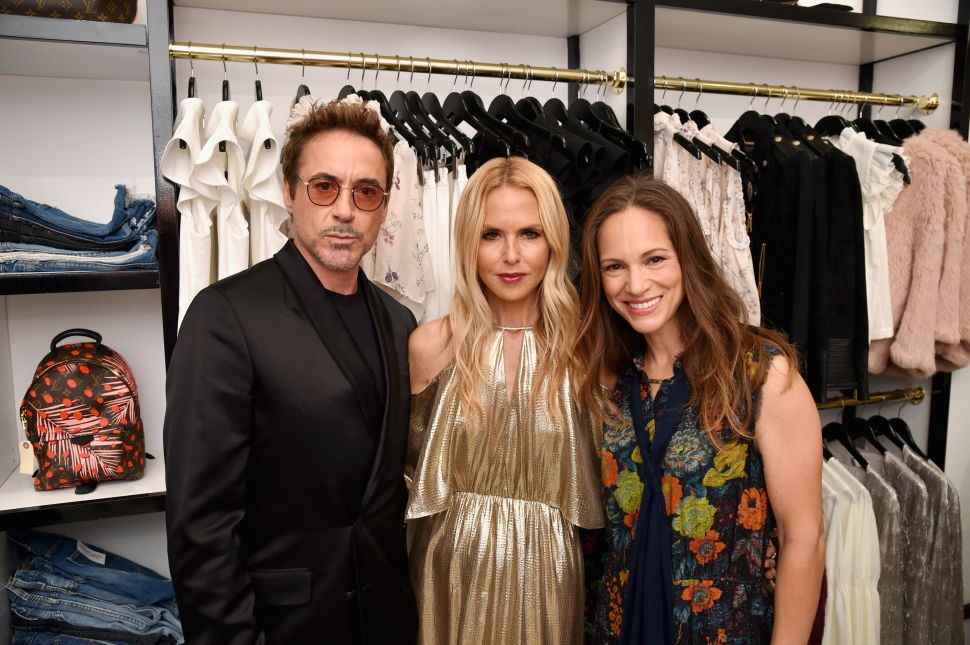 Though we all love new, shiny things, there is something to be said about the appeal of a truly exquisite, vintage item. As Isabel Wolff wrote in A Vintage Affair, "When you buy a piece of vintage clothing you're not just buying the fabric and thread—you're buying a piece of someone's past." And clearly everyone wants a piece of the past, especially when it comes in the form of a Chanel bag or Hermes cuff. The luxury vintage market is booming right now and What Goes Around Comes Around (WGACA) is at the epicenter of that very chic storm, as the retailer is known for its exquisite luxury vintage pieces. Since its flagship SoHo store launched in 1993, the company now has five locations, including its most recent outpost in Beverly Hills where celebrities like Rihanna, Milla Jovavich and Ashlee Simpson Ross are counted as regulars. Though Beverly Hills may be the luxury capital of the world, the Hamptons has racked up a similar reputation. And with Rachel Zoe—the ultimate purveyor of luxury vintage style—hosting a pop up for the Rachel Zoe Collection in WGACA's East Hampton store, Hamptonites are getting the ultimate luxury shopping experience.

The Rachel Zoe Collection pop-in will be open through August 13th, showcasing a curated selection of her pre-Fall and Fall 2017 collections along with the designer's picks from WGACA's finest luxury vintage accessories, which are also featured on the store's site. Zoe, who has been collecting and styling vintage items throughout her whole career, was thrilled about the collaboration, noting that WGACA has always had such an amazing selection of pieces. Founders Gerard Maione and Seth Weisser, along with their buying team, travel the world selecting the finest items from the most coveted fashion labels. Their selections come together in vast store collections that include clothing and accessories from the 1880s to 2000s. Louis Vuitton, Gucci and Hermès are regularly found on their shelves; the brand also has the world's largest collection of vintage Chanel.
Buying something pre-owned (which at WGACA means hardly-ever or oh-so-gently used) was once taboo. But tides have long since changed, and Zoe largely played a role in that shift. Often professing her love of luxury vintage in interviews and on her erstwhile Bravo reality show The Rachel Zoe Project, she transformed celebrities like Jennifer Garner, Jennifer Lawrence and (most famously) Nicole Richie into fully fledged vintage-adorned fashion icons. WGACA and Ben Hemminger's Fashionphile have also been driving forces in this movement. Vintage pieces provide an outlet to establish a unique style that doesn't have to adhere to the strict rules of the fashion calendar year. For example, a Chanel purse will never go out of style, whether it is worn with an A-line dress or overalls.
Selecting just a few items from their collection would be hard for anyone, and especially for a woman who says clothing has literally caused her "to die."
"From the classic Hermès Kelly watch to an incredible YSL tweed textured cuff—I want them all!" Zoe told Observer. "I think the best sellers will be the Hermès jewelry and belts and the Chanel handbags—those amazing, classic pieces." For a novice wanting to dip her toe into the vintage market, Zoe recommends making sure that the item is in​ mint condition and that all labels are intact, so that the luxe item maintains its worth. And most importantly, "only buy pieces that you truly love!"
Though Zoe is based in L.A., the Long Island native has been summering in the Hamptons since she was a child. She now brings her husband and two young children, Kaius and Skyler, back every year. "East Hampton is iconic and has always had such great shopping, naturally I wanted to have a presence here," she said. "I love the classic East Coast feel of the Hamptons​—it really represents summertime for me and time that I can truly take a break from work. The shopping scene has always been great, from mainstream higher end stores to local boutiques. I never get tired of strolling down Main Street," she says. Zoe and her family are regulars at the Wölffer Estate Vineyard, for the live music and drum circle for the kids. The Palm, Nick and Toni's, The Crow's Nest and Le Bilboquet are also favorites.
Zoe's new fall collection will be all about glamour—keep an eye out for a pearl accented jumpsuit and more than one sequin mini dress. Pieces also incorporate the big fall trends, including fringe (always a staple for Zoe), high​-​wasted pants, wide legged trousers and metallics. Throw in a few luxe vintage items and you're good to go.