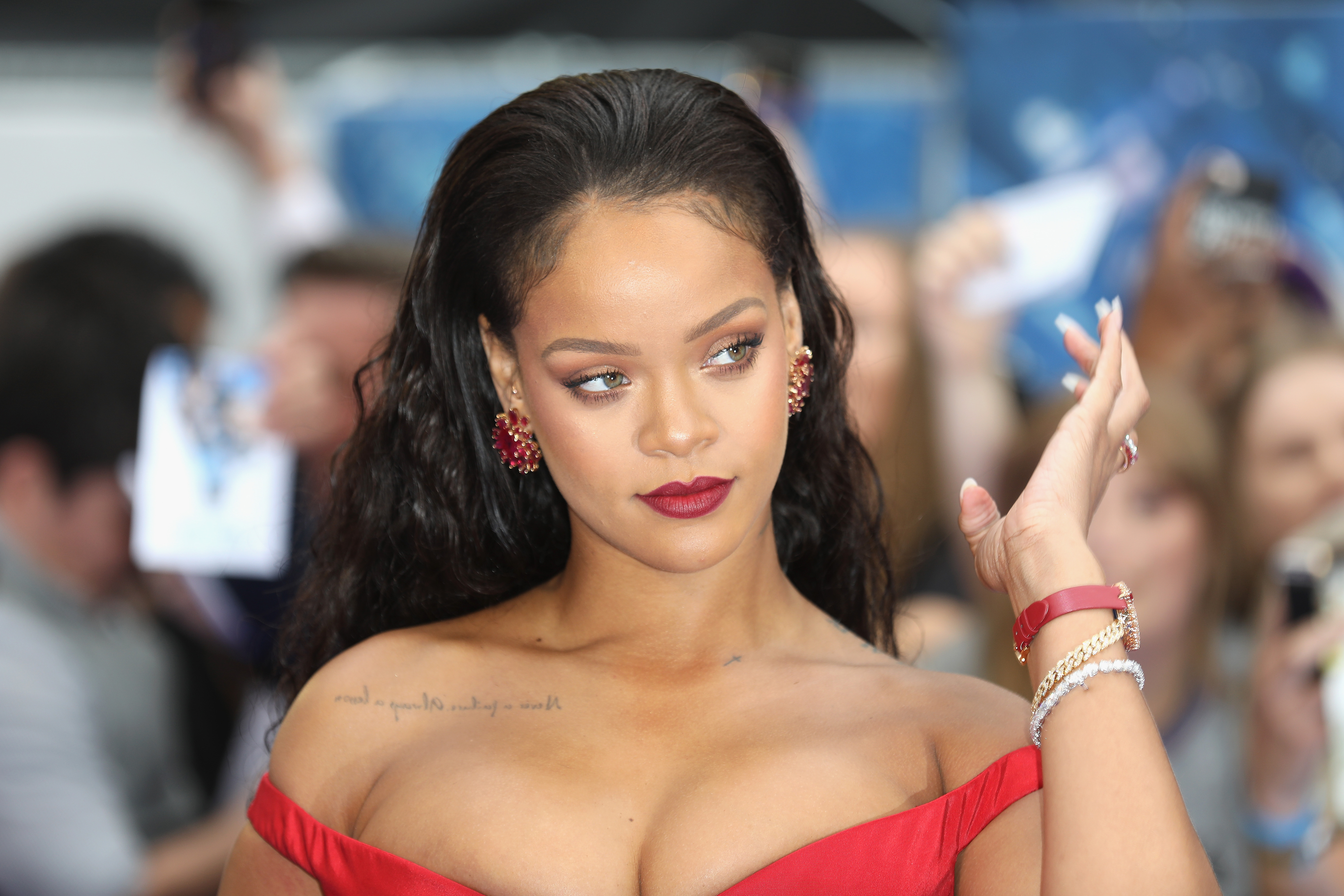 Rihanna is continuing her philanthropic efforts this week, expanding her reach from meeting with politicians and tweeting at world leaders. The "Umbrella" singer most recently took time out of promoting Valerian to meet with French President Emmanuel Macron and his wife Brigitte, in order to discuss her work as the Global Ambassador for the Global Partnership for Education. Now, for her latest humanitarian endeavor, the pop star is providing scholarships for young girls.
The singer's Clara Lionel Foundation is teaming up with Ofo, a station free bike-sharing platform, to give scholarships to young women in Malawi, so they can continue their schooling. The program will last for five years and provide funding and donate bikes to the scholarship recipients. The bikes won't be for a spin class; they'll be used so these young girls can have consistent transportation to school, therefore combatting the extremely high drop-out rate. Currently, only eight percent of students in Malawi complete secondary school, with these young girls impacted the most. The first batch of bikes has already been delivered to both students and teachers.
"I'm so happy about the Clara Lionel Foundation's new partnership with Ofo because it will help so many young people around the world receive a quality education, and also help the young girls of Malawi get to school safely, cutting down those very long walks they make to and from school all alone," Rihanna announced in the official statement. She was inspired to create this initiative after traveling to Malawi in January.
Perhaps Rihanna's new boy toy will start giving back with her next. As a Toyota heir, he does, after all, have donation money (approximately 1.5 billion) to spare.