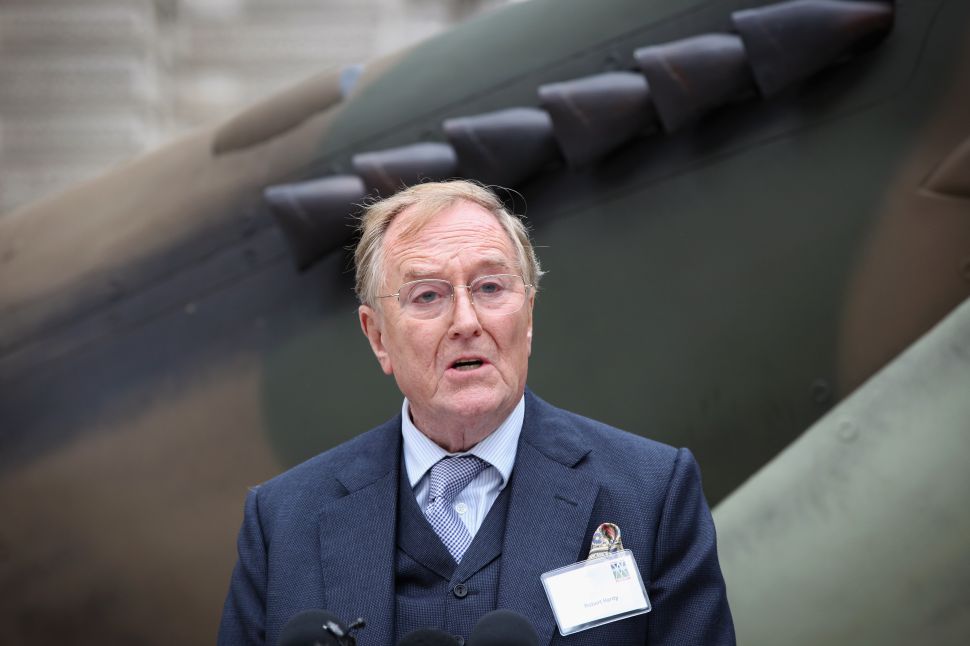 Actor Robert Hardy, known recently for his role in the Harry Potter films, has passed away, according to his family. He was 91.
Hardy played Minister of Magic Cornelius Fudge in the Harry Potter series but his career spanned much more than that. A versatile actor who appeared in stage, television and film, Hardy enjoyed a successful 70-year career. He had many notable roles across multiple mediums and leaves behind a loving family.
His children, Emma, Justine and Paul, released the following statement on his passing (via The Guardian):
"Dad is also remembered as a meticulous linguist, a fine artist, a lover of music and a champion of literature, as well as a highly respected historian, and a leading specialist on the longbow. He was an essential part of the team that raised the great Tudor warship the Mary Rose.

"Gruff, elegant, twinkly, and always dignified, he is celebrated by all who knew him and loved him, and everyone who enjoyed his work."
The trio also described their father's life as "tremendous" and went on to say, "We are immensely grateful to the team at Denville Hall for the tender care they gave during his last weeks."
Outside of the Harry Potter franchise, Hardy's notable roles included All Creatures Great And Small, Middlemarch and Little Dorrit. He also played Winston Churchill several times, most notably in 2015's Churchill: 100 Days That Saved Britain and 1981's Churchill: The Wilderness Years.
Chris Rankin, who portrayed Percy Weasley in the Harry Potter movies, took to Twitter to pay tribute to the late Hardy.
According to The Guardian, Hardy was awarded a CBE for his services to acting.
Hardy was born in 1925 and is survived by his three children.