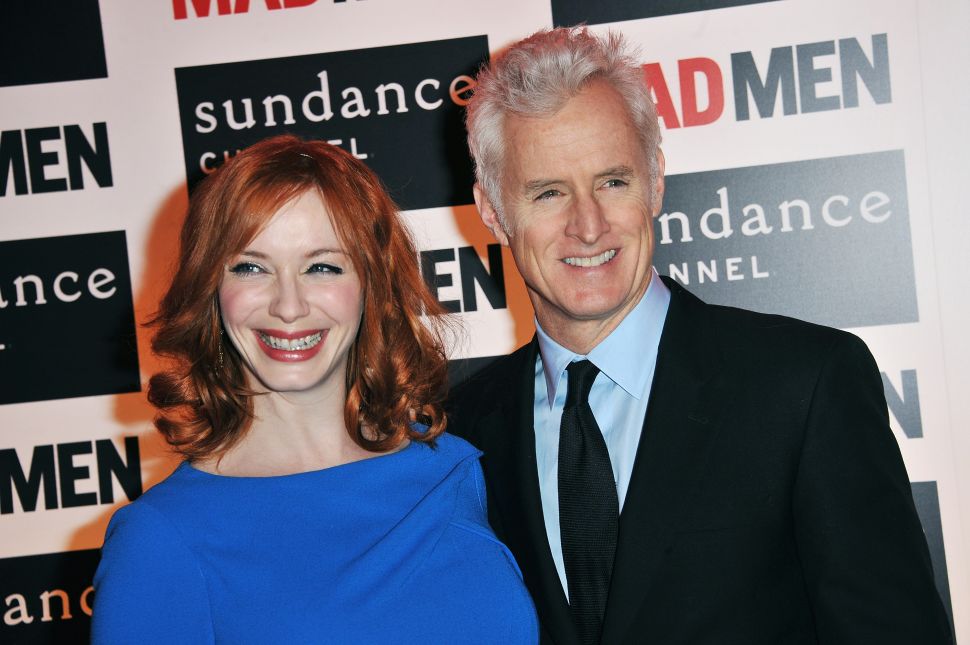 Not a single frame of footage from Mad Men creator Matthew Weiner's new Amazon show The Romanoffs has been seen by the general public and already this series is a good bet to score some well-deserved acting awards. Per Variety, Mad Men alums Christina Hendricks and John Slattery have joined the anthology series and they are not alone. Academy Award nominee Isabelle Huppert, Boardwalk Empire's unsung hero Jack Huston, veteran star Amanda Peet and Golden Globe nominee Marthe Keller will also be appearing.
If you enjoy quality TV with impressive performances, this news should have you very, very excited.
But what is The Romanoffs even about? According to the outlet, the new show will be broken up into eight one-hour episodes that each tell a self-contained story with no recurring story arcs or actors. "Each episode will tell the stories of people in contemporary times who believe they are descendants of the imperial family that ruled Russia from 1613 until the Bolsheviks seized power in 1917."
Boom, there you have it. You've got a celebrated showrunner with a new high-concept anthology series and very talented actors to bring it to life. No one is expecting The Romanoffs to match Mad Men's 116 Emmy nominations and 16 wins, but this sounds like a very promising new addition to Peak TV.
Weiner is writing and directing the series and The Weinstein Company is producing it in association with Amazon Studios. The series is expected to become available for streaming next year.