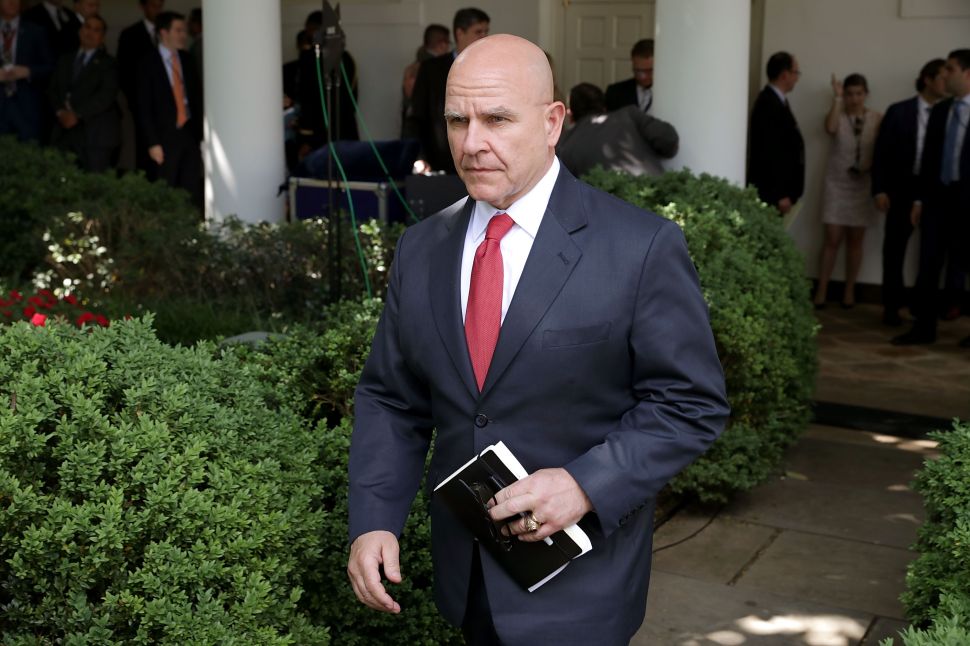 In my last column, I explained how the Trump administration is trying to distract the public from increasingly serious investigations of the president's ties with Moscow by disseminating lies—particularly about Seth Rich, the murdered Democratic National Committee staffer. According to the White House, with help from its media allies such as FOX (FOXA) News, Rich—not Russian spies—was the "real" source of Hillary Clinton's emails that were leaked last summer.
That none of this is true hasn't stopped this narrative from gaining traction among Trump supporters. The president himself allegedly had a hand in crafting the noxious lies about Seth Rich, which were broadcast by Sean Hannity, a friend of Trump's, on Fox News back in May—only to be quickly recanted by the network for their transparent falsehood.
However, close examination of the Seth Rich Active Measure (to use the proper espionage term) reveals Russia's deep involvement in this White House-backed fabrication. This sordid saga commenced on July 16, 2016, less than a week after Seth Rich was murdered by an unknown gunman late at night on the streets of our nation's capital.
Just six days after the killing of the 27-year-old DNC staffer, a remarkable story appeared on a shadowy conspiracy website called Sorcha Faal, which regularly posts flagrant lies from a Russian viewpoint. Among its other 2016 "scoops," Sorcha Faal spread the story that two U.S. Marine helicopters had been shot down by Turkey, killing 12 Americans—which never happened but got picked up by Russia's mainstream media.
Its coverage of Rich's murder was even more inventive. According to Sorcha Faal, the young man had been assassinated by a Clintonian "hit team," which was captured a few days later "after a running gun battle with U.S. federal police forces just blocks from the White House." In this sensational story, Rich was lured to his death by Hillary's assassins, who posed as FBI agents to gain the DNC employee's trust. As the source of the stolen emails, Rich had to be liquidated to protect the Democratic presidential nominee and her family, which, Sorcha Faal reported, has been behind numerous murders.
Needless to say, there's no evidence for any of the assertions made in this report, yet Sorcha Faal claimed its source was none other than Russia's Foreign Intelligence Service or SVR! The website asserted it had seen the "somber" SVR secret report on the Rich murder and its shocking backstory, including that "SVR 'electronic specialists' performing counterintelligence 'missions/operations' noted on 7 July an 'enormous/gigantic' increase of computer and telephonic traffic between the DNC headquarters in Washington D.C. and the Clinton Foundation offices in New York City."
This is classic Kremlin disinformation, taking a bit of fact and adding a great deal of fiction to smear Moscow's opponents, yet it bears noting that all the major claims made by Team Trump in the year since Seth Rich's murder were there, in the "SVR report," just days after the killing.
Here we have Seth Rich rather than Russian spies as the "real" source of Hillary's emails. There's a DNC cover-up of the true, awful story. There's Clintonian corruption and multiple assassinations. There's even a dirty, complicit FBI Director James Comey protecting Hillary and her "hit team."
It didn't take long for Kremlin mouthpieces to jump on the bandwagon. By early August 2016, Wikileaks, led by Julian Assange, was implying that Rich was the source of the stolen DNC emails that the "privacy advocates" dumped online less than two weeks after his murder. On August 9, Wikileaks announced on Twitter a $20,000 reward for information leading to the conviction of Rich's killer.
On the very same day, Trump's dirty-trickster pal Roger Stone tweeted that Seth Rich was the "4th mysterious death connected to the DNC in less than a month" and suggested Hillary was behind the killings. Perhaps not coincidentally, Stone has admitted he possesses a "back-channel" to Assange, who's been holed up in the Ecuadorian embassy for more than five years.
Once Assange and Stone co-tweeted about Seth Rich, pro-Trump social media went wild with the unsubstantiated accusations, making it a standard far-right trope. It eventually culminated in the quickly discredited mid-May 2017 Sean Hannity "bombshell" on Fox News, which the White House allegedly had a direct hand in.
To complete the disinformation circle and bring this Kremlin lie back to where it started, on May 19, 2017, the Russian embassy in London approvingly cited Hannity and Fox News with a provocative tweet stating, "Wikileaks informer Seth Rich murdered in US but GB MSM was so busy accusing Russian hackers to take notice."
This is but one example of how the Kremlin and Team Trump collude to spread lies to the public—albeit a deeply troubling one, given its maligning of a murdered young American who cannot speak in his own defense. Such operations are ongoing and have become a staple of daily Trump administration operations.
Take the current online smear campaign against Lieutenant General H.R. McMaster, the National Security Adviser, who's hated by the far-right for his recent purging of pro-Moscow extremists from the NSC staff. This has raised the ire of pro-Trump social media, leading to vile, concocted accusations of McMaster being controlled by Jewish financiers while being anti-Israel at the same time. As if that smear were not enough, pro-Trump "investigators" known to have tight links to the White House have spread ugly rumors about McMaster's personal life.
Moscow's hand is easily detectable behind this vicious online campaign. A new analysis conclusively demonstrates the key role of Kremlin propagandists behind the #FireMcMaster Twitter hashtag effort to coax the president into cashiering his national security adviser. Here the usual alt-right suspects got the ball rolling: InfoWars and Breitbart, backed by pro-Kremlin online trolls. Bots—that is, automated Twitter accounts guided by software, not a human—have been crucial to the #FireMcMaster campaign as well, and their role in online Kremlin propaganda is growing rapidly.
Trump himself just showed his hand by retweeting and praising "Nicole Mincey," a young African-American superfan who turns out to not actually exist and may actually be a Russian bot. Given the extent of Russian online assistance to Team Trump in its ceaseless media war against fellow Americans, citizens should have questions about what's really going on here and who's pulling the strings.
The White House, too, should be concerned. Now that the Kremlin is openly signaling its disapproval of Trump in the wake of his embarrassing failure to stop increased congressional sanctions on Russia, Vladimir Putin's powerful propaganda apparatus seems to be turning on its once-promising protégé—precisely as I told you it would. Analysts are noting that Russian Twitter bots are starting to target prominent Republicans, not just opponents of President Trump. It seems only a matter of time until Russian intelligence takes aim at the White House too.
John Schindler is a security expert and former National Security Agency analyst and counterintelligence officer. A specialist in espionage and terrorism, he's also been a Navy officer and a War College professor. He's published four books and is on Twitter at @20committee.