Self-driving cars are the future, and New York wants to be part of it. Sort of.
In May, we reported on news that New York had announced guidelines for the testing of self-driving cars in the state. The announcement had been generally picked up across all the usual political and tech press, but something struck the Observer as funny about the Empire State's plan. It seemed like testing robot cars there would be a real pain compared to trying similar work in other parts of the country. We have since confirmed: it really is.
Companies in New York's program need to notify the state police of every route its cars will take every time one of them goes on the road (down to a tenth of a mile). In some cases, the police would actually escort the cars (and operators would pay the state for officers' time). And the state legislature has only agreed to letting tests proceed through April.
"With this action, we are taking a careful yet balanced approach to incorporating autonomous vehicles on our roads," Governor Andrew Cuomo said in the announcements press release. In June, Audi conducted the first test of an autonomous vehicle on roads in and around Albany. It's the only company to receive a permit to operate in the state so far.
The National Conference of State Legislatures has a database of states that have passed some kind of updated laws around self-driving cars. It has also tracked states that have permitted autonomous vehicles and related technologies by regulatory action or executive order.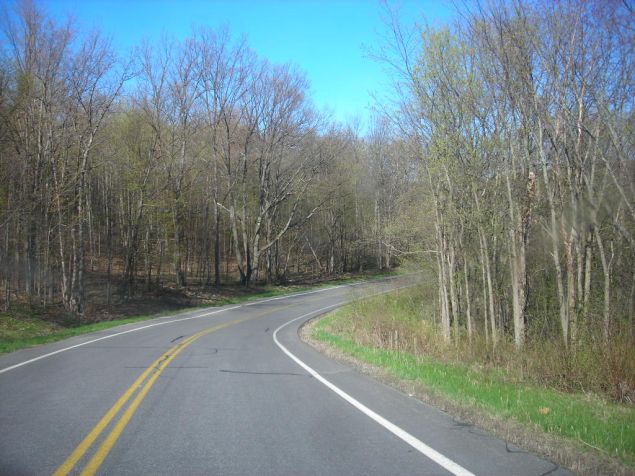 Using that research, we found 14 different states that—either by new legislation, regulation under existing statute or executive order—permit the operation of self-driving vehicles on public roads (including Texas, whose law goes into effect soon).
Taking a broader view, we found 22 states that had taken some kind of action on this technology. Laws often become much more complicated when regulators take new statutes and turn them into rules, so rather than simply rely on the text of states with laws, the Observer reached out to 17 of these states' transportation departments to compare practices there to New York's.
In many cases, states had updated their law to define "autonomous vehicles," often using exactly the same or similar language.Vermont and North Dakota's new laws only calls for the state to study the technology. Arkansas, Utah and South Carolina have laws that permit platooning but not autonomous vehicles (Trucks in platoons are connected electronically and follow each other closely. It is a related technology, as we've previously reported).
New York is an outlier in terms of the oversight required, which may explain why the second largest state in the nation only has one company testing its vehicles there.
On a recent episode of the Bloomberg's Decrypted podcast, the team visits Starsky Robotics, a self-driving trucking company that believes a human-machine tag team will be the fastest way to get robot trucks on the road (and keep at least some drivers employed). Florida, it reports, is the favored state because it has so little in the way of rules around this technology.
We confirmed this when we reached out to Florida's DOT. A spokesman wrote the Observer in an email, "Florida law does not require special licenses, permits or escort for autonomous vehicle operation, but an operator would still need registrations and applicable driver's licenses to operate on public roads."
Generally speaking, someone needs to be inside the cars when autonomous vehicles are tested. This seems to be generally true everywhere, though it's not something we checked as we went through the rules. We primarily focused on whether or not other states ever required a police escort. We also didn't systematically check in most cases whether or not other states require each and every test get specifically reported to regulators, but, based on the conversations we did have with regulators, we are confident reporting that this requirement is unusual. It might even be unique to New York.
California, the most active state, has 36 autonomous vehicle permit holders. It does not require an escort for those tests, a spokesperson confirmed. Ohio believes it has the authority to permit testing under current statue. A spokesperson said the state is ready to embrace the new industry, though it confirmed it has not seen much testing yet. Pennsylvania (home to Carnegie-Mellon, a pioneering institution in the field) also has not yet updated its laws, but has established a testing policy under existing statute. Uber has been piloting its robot cars in Pittsburgh.
A spokesperson in Colorado said that police escorts are "definitely not part of our legislation." The state mainly requires that autonomous vehicles can follow all of the rules of the road. In fact, Colorado has announced its intention to experiment with using an autonomous vehicle to protect its road crews working on active roadways.
The New York DMV declined to further explain why its requirements go so much further than other states.