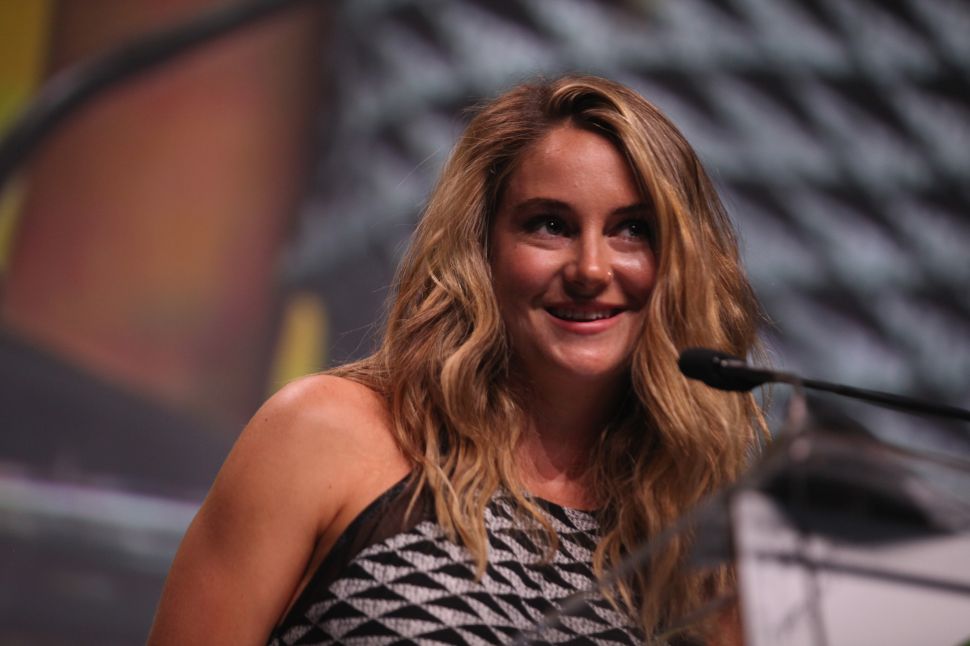 What is it with celebrities trying to run for office lately?
Divergent star Shailene Woodley revealed she's keeping a political career in mind during a recent interview with The New York Times.
"There was a point last year when I was working for Bernie Sanders where I thought, 'Huh, maybe I'll run for Congress in a couple years,' " the actress responded, when asked if she has political ambitions. "And you know what? I'm not going to rule it out. Who knows? Life is big, and I'm young."
The 25-year-old actress has already established herself as a passionate activist for several causes. In October 2016, she was arrested while protesting the Dakota Access Pipeline in North Dakota. She was charged with criminal trespassing and engaging in a riot but reached a plea deal earlier this year. She received one year deferred imposition of sentence and one year of unsupervised probation. It's unknown if her minor criminal record would interfere with any potential political ambitions she may harbor.
Onscreen, Woodley has been busy lately. She starred in the first three Divergent films but decided not to follow the project when it moved to television due to declining box office returns. She did, however, make her way to the small screen for HBO's well-received Big Little Lies miniseries (which may or may not be returning for a second season). She can next be seen in Adrift and Arkie. But will she ever be seen in office? We might have to wait a bit to find out on that one.