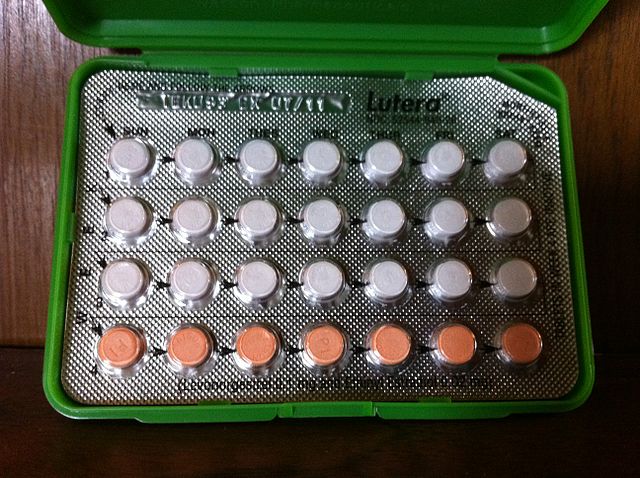 Health insurance companies in New Jersey soon may be required to cover up to six months of contraceptives for women at one time, an increase from the current requirement for a one-month or three-month supply.
The state Assembly passed a bill on Monday that aims to make it easier for women to access contraceptive drugs by reducing the number of refills required annually. Democrats initially proposed to raise the birth control prescription limit to a 12-month supply, but Gov. Chris Christie in a conditional veto said that could disrupt the market and offered to sign legislation covering six months' worth of refills, or less if a woman's health care plan expired sooner.
"While I support the bill's intention to increase access to medically-appropriate prescription drugs, including contraceptives, I am concerned that the bill would lead to unnecessary drug waste and could potentially limit patient choice in this area," Christie wrote in his veto message last month. "Moreover, mandating twelve full months of coverage with no patient cost-sharing, regardless of where an individual is in their policy term, affords special treatment to one particular class of drugs and will unfairly shift the cost to policy holders in the form of unnecessary premium increases."
The revised bill with Christie's changes passed the lower house of the Legislature in a bipartisan vote, 60-2 with six abstentions. The no votes came from Assemblymen Parker Space (R-Sussex) and Jay Webber (R-Morris). The state Senate has yet to take up Christie's revisions.
"For many women in New Jersey, whether they are working multiple jobs or have young children to care for, receiving only one month's supply of contraceptives at a time can be a hurdle to effective use," said Christine Sadovy, legislative and political director for the Planned Parenthood Action Fund of New Jersey. "Increasing the supply of birth control pills or other contraceptive method a woman can take home with her removes a major barrier to consistent and effective contraception use."
Under the terms of the bill (S659), the initial batch of contraceptive pills would cover three months, and then refills would cover up to six months, unless a woman's health care plan expired sooner. According to the nonpartisan Office of Legislative Services, the larger quantities likely would have an insignificant impact in terms of cost to insurers but "may result in a reduction in unintended pregnancies and resultant reductions in costs associated with those outcomes."
During his tenure as governor, Christie has eliminated $7.5 million in grant funding for Planned Parenthood and other women's health clinics, a move Christie said for years was critical to eliminating a state budget shortfall but then described as ideologically motivated when he ran for president.
The Planned Parenthood Action Fund called his conditional veto to expand birth control access a "surprising reversal." In his veto statement, Christie likened his support of birth control expansion to other administration initiatives to boost access to breast cancer screenings and infertility treatments. But Christie said he had championed several women's health initiatives as governor.
"Since the beginning of my administration, I have strongly supported increasing access to women's health care," he wrote in the veto message. "My administration has provided funding for vital health care services for women throughout New Jersey, most particularly Federally Qualified Health Clinics (FQHCs).
"We fund, now at a greater level than ever before, health care for women. I have signed legislation requiring insurance companies to cover breast exams and other testing, and I recently signed legislation expanding infertility coverage for all women in New Jersey."
In June, the earlier version of the bill passed the state Senate in a 25-8 vote. The bill originated in the Senate and has wide support from Democrats and a Republican sponsor, Sen. Diane Allen (R-Burlington). Spokespersons for the Senate Democrats who run the chamber did not respond to requests for comment on Thursday.