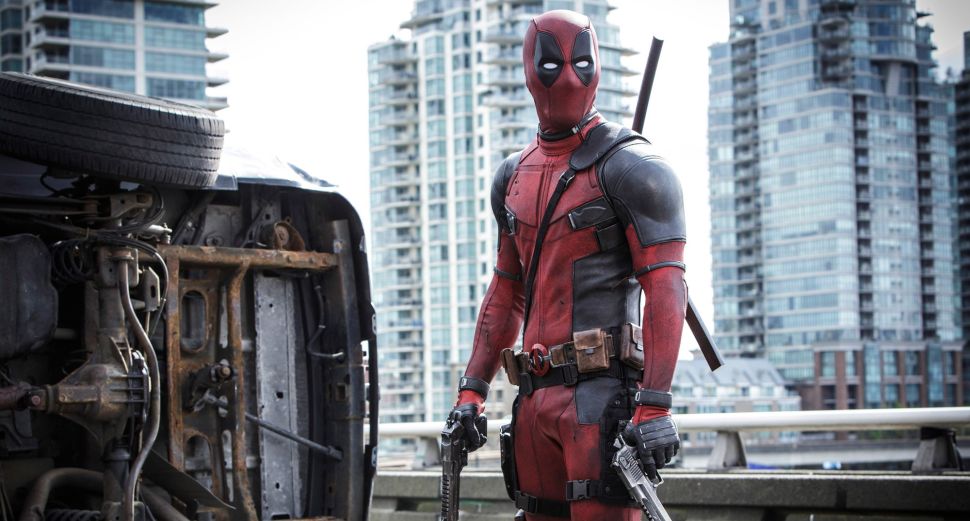 The stuntwoman killed while filming Deadpool 2 has been identified as SJ Harris, according to THR. She was 40. As a result of her death, Deadline is reporting that production on the film has been shut down completely.
Harris died when a motorcycle stunt she was performing went terribly wrong. TMZ reported the following:
The rider, who was female, went airborne in Vancouver Monday morning during filming for the movie. Her bike crashed through the glass of a ground-floor studio inside Shaw Tower near Jack Poole Plaza. Witnesses say she never applied the brakes.
The exact cause of the accident is still being investigated. One witness described the crash to Global News, saying:
"People were running on the sidewalk, the motorcycle comes flying across the street, looks like from a ramp because it was in the air." The rider was "standing on the bike, slams into that building, clearly hit and out-of-control and clearly not planned."
Harris had reportedly performed the stunt without error several times in the days leading up to the accident. In fact, Deadline notes that while Deadpool was Harris' first stunt job, there were still "two full days of rehearsals over the weekend, and on Monday, they ran the stunt at least five times before filming," according to a production source.
Deadpool star Ryan Reynolds took to Twitter to pay tribute to her.
Harris was born in Brooklyn, New York. She was the first-ever African-American female professional road racer, according to Black Girls Ride magazine.
"I am everything people never saw in this sport," Harris said in the interview. "Sisters on the track are few and far in between. I want to show them that there's more for them to be exposed to. I want to get kids interested through experience."
Harris' death is being investigated by authorities, including SAG-AFTRA.
"We are all grieving the tragic death of a stunt performer on the Deadpool 2 set today," SAG-AFTRA said in a statement (via THR). "Our hearts and prayers are with her family, friends and fellow cast and crew members. The safety of our members and other production professionals on set is a core concern and top priority for SAG-AFTRA."
20th Century Fox also paid tribute to Harris in a statement.
"We are deeply saddened by the accident that occurred on the set of Deadpool 2 this morning. Our hearts and prayers are with the family, friends and colleagues of our crew member during this difficult time."