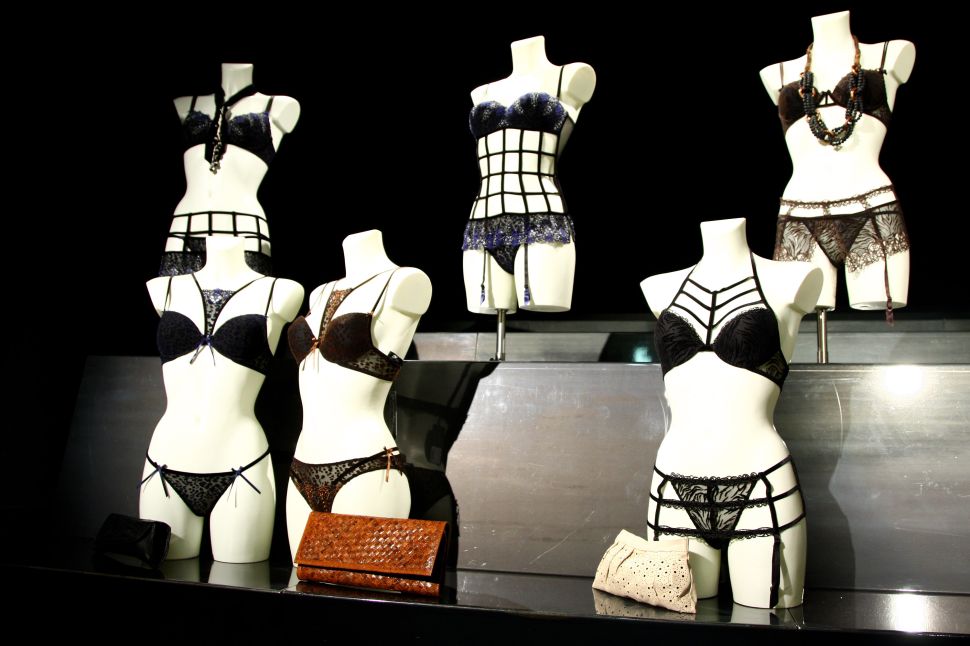 It hasn't been a good summer for wearable technology: Intel axed its wearables division in July, and a little over a month later, a federal court ruled that workplace wellness programs—many of which rely on wearables like activity trackers for data collection—can no longer be defined as voluntary when employees stand to lose money if they don't participate. Although this doesn't have immediate effects on workplace-wellness programs, it could alter the financial terms of how future programs deploy wearables. This is not news wearables needed to hear. As Business of Fashion pointed out in a look at the wearables industry, Intel's strategy shift could be indicative of a looming crisis for the industry, and a telltale sign of what we already suspected: consumers do not find these products attractive. They report:
Early entrant Jawbone, which raised more than $900 million over the course of nearly 20 years and was valued at $3.2 billion in 2014, began liquidation proceedings in June. Then there is Fitbit, which raised $730 million when it went public in June 2015. At the time, it was valued at over $4 billion. Today, the maker of activity-trackers, which acquired smartwatch start-up Pebble's assets in February for $23 million, is valued at just over $1 billion.
So we're looking at a product category that's lost at least $3 billion in valuation in the last two years.
So what? It's tough to be sympathetic if the story is  that the product doesn't attract consumers, is not effective at counting calories or motivating people to exercise, and is generally not considered useful.
But the real story here is that wearables as we understand them now (crazy-advanced, but ugly watches and tiny sensors in our pockets or bras that require us to log on to the web to manage the data) are basically where mobile phones were pre-iPhone.
It's not just what the tech can do. It's what the experience of using the tech is like, and whether the user perceives the tech as expanding the potential for his or her fun, utility or productivity. That's when the tech becomes transformative.
Who cares? Women in tech do. The wearables industry is notable because it's one of the few tech sectors where women comprise a substantial percentage of early founders for hardware start-ups, and they're still a significant presence in the field. If the press narrative becomes "wearables are in a slump," it wouldn't be that hard for someone to decide the problem is not in what the product was, but who was creating it.
It's tough to get a read on what the gender breakdown is now for tech leads on devices—not only are companies getting acquired, the big guns like Apple got into the market, and the scope of gender bias among workers in tech companies is only now getting sustained attention—but what is apparent is this: There are many vast, not-yet-exhausted markets for wearables, and their success or failure will depend on a tech culture that is not predominantly young and male.
For example, elder care wearables are a category some investors and developers are eying—nearly one in five Americans will be a senior citizen by 2030. And while speculation swirls around augmentative wearables, my question is this: Where is the input from home health care aides and nursing home staffers?
The elder care wearables I've seen personally at the Consumer Electronics Show in 2016 and 2017, plus ones listed in tech news articles, all seem to circle around the premise that senior citizens will retain their faculties, dexterity and autonomy until the day they die. If that were the case, far fewer than 814,000 people would be working as home health aides right now.
If you want to find out what kinds of wearables are of use to the elderly, talk to the people who care for the elderly. They'll be the ones who can tell you what kind of data they need to monitor or what capabilities their patients need to have supplemented.
Another area of booming interest to wearables types: the bra. I am not a noble enough person to resist going for the obvious joke here—a tech-bro startup dedicated to a Bluetooth-connected bra that unsnaps itself so nobody has to master the one-handed unhook method!—but let's all acknowledge it and move on.
There are already sports bras that contain heart-rate monitors. There are sports bras that measure all sorts of breathing and heart rate variables to help runners optimize their training. There is a bra in development to monitor breast tissue density and detect lumps. In order for this product category to continue expanding—a smart nursing bra that allows women more control over pumping schedules and maximizing production, a bra to monitor respiration as part of a stress-management strategy, for example—it will need startups, and the people running them, to understand what the market wants, not what the market should want.
Wearable tech does not begin and end with the fitness monitor. In fact, wearing anything at all is a deployment of technology—weatherproofing! sun-blocking! The amazing thing is how that functional technology expanded over time to define and fulfill new requirements, from aesthetics to class signaling. Wiring our attire so its functionality is extended is a logical next step; expect some stumbles until someone develops a product that seems simultaneously natural and new.
Want more? There's a whole archive of So What, Who Cares? newsletters at tinyletter.com/lschmeiser. In addition to the news analysis, there are also fun pop culture recommendations.