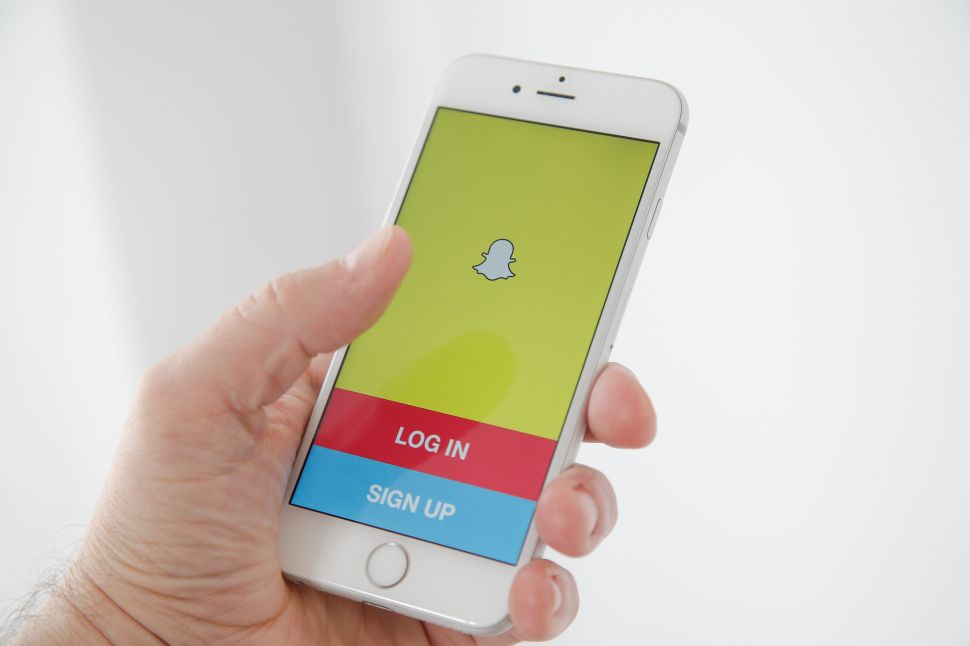 There have been countless think pieces exploring the effects of the Peak TV era and one of the common themes discussed in these essays has been the concern of an over saturation of content in the market. Many within the industry have asked when we might approach the point of too much TV? Well, we may have just crossed that line.
Snap vice president Nick Bell revealed that the tech giant will be delivering original content on Snapchat by 2018. "We can expect to see scripted shows on Snapchat before the end of the year," Bell said (per BBC News reporter Laura Foster) at the Edinburgh TV Festival in Scotland on Wednesday.
Snap had previously debuted reality show s Phone Swap and will premiere another upcoming dating show hosted by rapper Action Bronson. NBC has even begun airing two daily broadcasts on Snapchat. But this mark's the first time the popular photo-sharing app will dip its toes back into the original scripted pool since 2015's disastrous Literally Can't Even (don't bother even looking it up, it was that bad).
With Snap set to add scripted content to its arsenal, the streaming industry just became even more competitively crowded. In terms of existing and upcoming original content providers, the field currently houses (deep breath): Netflix, Hulu, HBO, CBS All Access, Amazon, YouTube Red, XUMO, Facebook, Apple, Disney and many, many more.
At least Snapchat will be one of the first exclusively mobile content providers. Other than that, it's getting hard to tell the difference between all of these platforms.