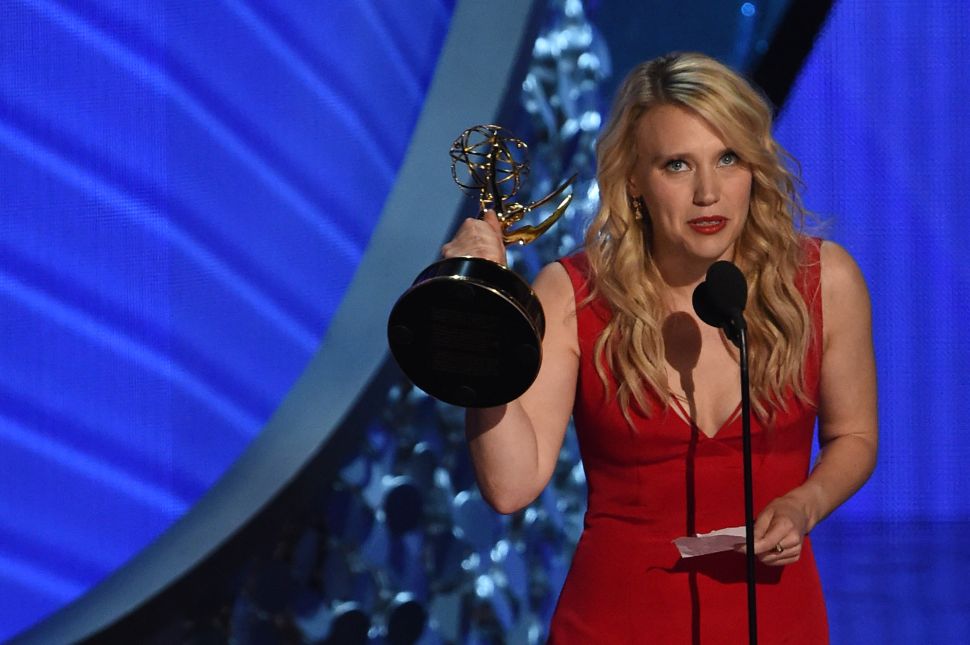 Coming off its highest-rated season in 23 years, Saturday Night Live is suddenly a very big deal again. As such, Lorne Michaels has to line up a pretty impressive season premiere to keep the momentum going. Has he done so? We say yes.
Saturday Night Live will return on September 30 for its 43rd season (43!) with host Ryan Gosling and musical guest Jay-Z. Well played, SNL, well played. The news was revealed by Colin Jost and Michael Che on the third and final episode of Weekend Update Summer Edition on Thursday night.
It's good timing for Gosling, whose highly anticipated Blade Runner 2049 bows into theaters one week later. This will mark the La La Land star's second time hosting SNL. Still got a ways to go to reach the Five-Timers Club, kid. The season premiere will be the fourth time Jay-Z has performed on the show.
Powered by Alec Baldwin's Donald Trump impression and a renewed focus on political humor, SNL broke series records with a total of 22 Emmys nominations this year. As Baldwin's Trump would say, that's pretty "Yuuuuge."