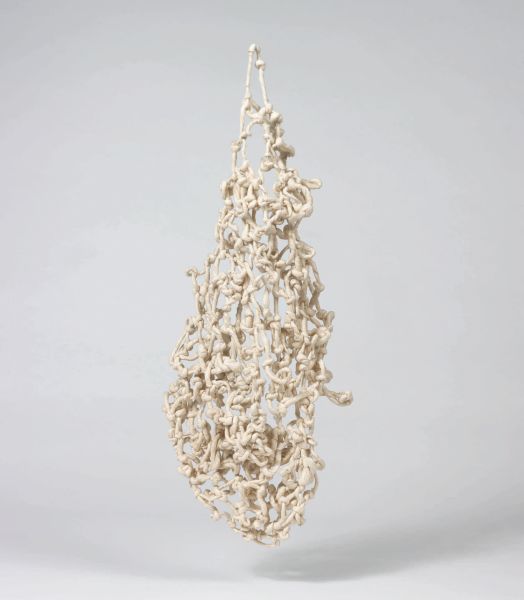 Starting this fall, Sotheby's will be making a major change to its New York Contemporary art sales. The house plans to shift works typically offered in its annual Latin American Art sales to the Contemporary Art category, according to an announcement sent out on Wednesday.
The reason for the change, says Sotheby's, is growing interest in the Contemporary Latin American Art category, and a desire to broaden its collecting base. During last May's Contemporary Art evening sale in New York, the sale of two works by Latin American artists—Mira Schendel's Untitled, from the series droguinhas (little nothings) and Sergio Camargo's Untitled (Relief No. 19/46) set high prices, both selling for over $1.5 million. Schendel's profile has risen in recent years, thanks to MoMA's 2009 show, also featuring the work of Argentinian artist León Ferrari, and the Tate Modern's 2013-14 retrospective.
"With the emergence and recognition of contemporary artists in Mexico, Brazil, Venezuela, Cuba, Colombia, and Argentina, amongst others, a new interest has developed in the marketplace much in parallel to numerous surveys by museums and world class galleries in the US and Europe,"says Axel Stein, head of Sotheby's Latin American Art in a statement. "Our consignors and collectors will be thrilled to see these artists, who often worked and exhibited with their European and American peers, incorporated into the Global Fine Arts sales."
Sotheby's plans to add works from the Latin American Art category to evening, day, curate and online Contemporary Art sales going forward, however the house is still planning to hold dedicated biannual evening sales.