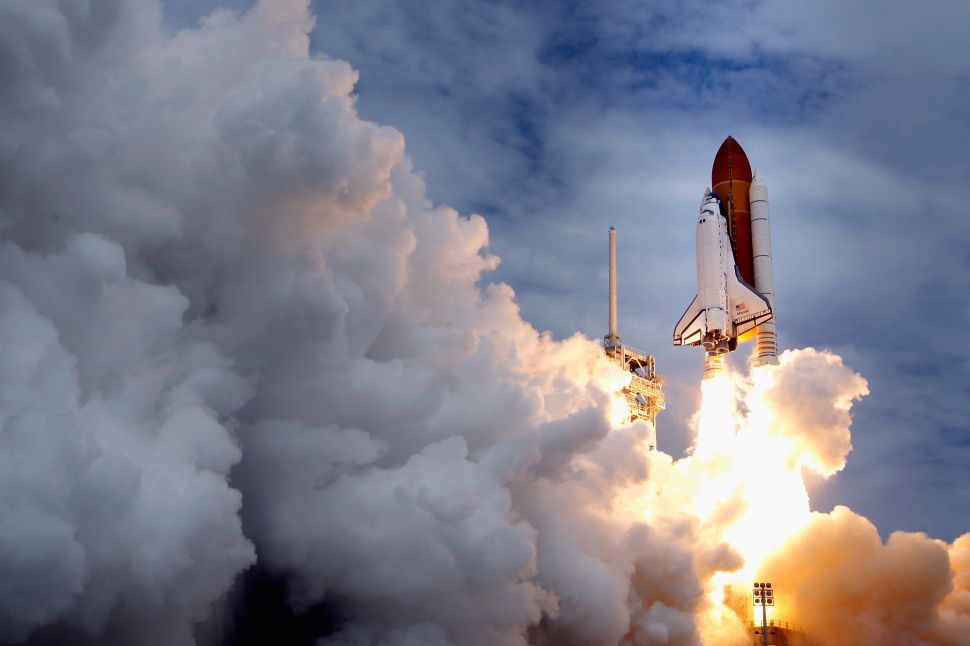 You might believe startup accelerators or incubators are the exclusive domains of the internet and software industries. However, there are now more accelerators emerging worldwide that focus on other sectors, such as the $250 billion space industry. No longer do you have to work for NASA or be a rocket scientist to work in this growing field.
These accelerator and incubator programs come in different shapes, sizes and styles. They share a common interest in helping entrepreneurs and "astropreneurs" develop and grow their startup. These efforts range from operating as virtual boot camps to talent scouts or farms for venture funds. So who are some of these space-focused groups?
Accelerators and incubators are convergence points for entrepreneurs, mentors and investors. Accelerators and incubators assist entrepreneurs in getting investor-ready, and help them make the leap from idea to product.
Not surprisingly, many space startups tend to have intriguing ideas and excellent engineering acumen but can miss the mark when it comes to defining markets and other business fundamentals. I often review space startups that could benefit hugely from mentorship by non-space professionals. That's why these programs are proliferating—they're in high demand.
Accelerators have their own process, style and incentive structures for startups that "graduate" from their respective programs. Many accelerators provide funding to startups for an equity stake in the business, some take a commission on future revenue, and some will create a custom compensation package. We could be nearing the Netscape moment for space—here are a couple of the leading voices in this up-and-coming sector.
Starburst Accelerator is a global accelerator that works with aerospace startups to get them to a point where they can present their offering to major aerospace companies. Starburst highlights its startups by bringing them to different cities around the world.
Their highly produced events are similar to the Space Investment Summit series, which I helped lead and was the first of its kind for the space sector. In fall 2016, Starburst announced the creation of a $200 million venture capital fund that presumably will make investments in select startups through its accelerator program.
LightSpeed Innovations is an accelerator that works with aerospace-focused startups for a period of approximately four months, to get them ready to pitch what is usually their first investment. Earlier this year I served as a mentor for the first cohort of 2017. LightSpeed's founders, Monica Jan and Ellen Chang, attracted a strong and diverse set of mentors and investors, in part because of their aerospace and defense backgrounds. This accelerator leverages some of the customer development philosophies that are promoted by startup expert Steve Blank. The philosophy encourages entrepreneurs to get our of their box and speak directly with potential customers to identify needs and challenges before building products and services. Each week startups were given intensive weekly assignments and provided time with mentors that helped them move closer to product-market-fit.
After their time was up at the accelerator, startups that met the criteria of the program were invited to pitch at the headquarters of Franklin Templeton in San Mateo, California, to an audience of investors.
The Founder Institute was created by Adeo Ressi and Jonathan Greechan with the mission to "globalize silicon valley" and "empower entrepreneurs to build companies that will create one million new jobs."
Founder Institute launched its Star Fellow program this past May, with the goal of helping to build 500 new space startups.  A distinctive trait is that program graduates contribute equity in their startup to a global pool. The intent is to create a shared interest in the success of all of the Founder Institute's initiatives.
I served as an advisor for one of Founder Institute's startups during its very first program intake, and recall the rigors the team went through. I hope Founder Institute really will be able to successful apply its experience to helping create 500 space startups globally.
Space Nest is an effort led by Ofer Lapid and Danny Shtaier that's helping embolden and support the Israeli aerospace ecosystem by providing seed funding for nascent efforts. It offers a combination of funding and mentorship.
I had the chance to work with Lapid last summer during my time at the International Space University's Space Studies Program at the Technion in Haifa. Lapid is an impressively tenacious engineer who is committed to making it known that Israel has the potential to be a space startup powerhouse. Currently, they are developing new bridges between Israel and the rest of the world through a funding effort.
Delta V Space Hub, a Sydney-based accelerator, is the first of its kind in Australia. It partners with founders to develop their business models and, to date, has worked with 30 groups. Delta V's founder, Tim Parsons, told the Observer that Delta V is an "alliance of innovators from startup, customer, academic and venture communities sharing connections, trading and collaborating with each other."
I first met  Tim Parsons on a Space Angels Network Member Expedition, which greatly helped our effort to facilitate deeper connections for space startups and investors between Australia and the U.S. Parsons reinforced my sentiment that NewSpace still has a long way to go, and must be focussed on questions like: who are the end-users, what are their needs, and how do I cheaply validate my value proposition to de-risk the business model?
Space Startup Ecosystem partnered with  New York Space Alliance,  International Space University, General Assembly, TechStars and other  groups in the startup formation sector with the aspiration of helping 100 space startups get to market a year. Their recent debut event saw participation of 70 companies from nine countries in a virtual boot camp.
TechStars and Y Combinator are two of the most well know accelerators. They are more agnostic in terms of industry, but have strong track records. These two groups helped set the bar by working with over 1,000 companies with combined market capitalization of over $80 billion.
Space is more than a sector or industry, it's a movement. Space has a way of captivating our imagination and rallying people like no other area typically can. It also can potentially continue to provide a return on imagination, inspiration, and investment—or "ROIII."
Accelerators and incubators are catalysts for supporting new ventures and networks, where people with experience from other industries can help "astropreneurs" chart their course for success. The space sector could greatly benefit from having more talent from other disciplines and industries contribute through mentorship, advisement, and management. Together, we can open the entrepreneurial frontier of space and beyond.