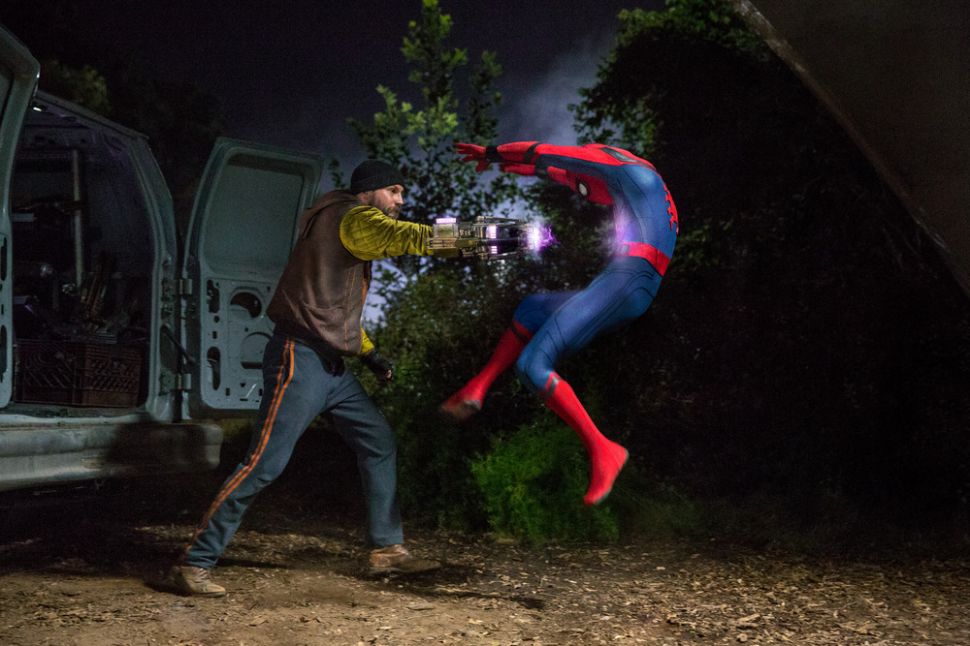 Sony and Marvel's Spider-Man: Homecoming has crossed the $300 million mark at the domestic box office and currently boasts $680 million worldwide after just 35 days in theaters, according to Box Office Mojo.
"Congratulations to our partners at Marvel and everyone who worked on Spider-Man: Homecoming for reaching this important milestone. We couldn't be prouder of the film and our incredible cast and filmmakers for delivering exactly what moviegoers wanted to see this summer," Sony domestic distribution boss Adrian Smith said, according to Deadline.
While Homecoming is a no-doubt-about-it hit, it may not be quite as big as everyone was expecting considering Robert Downey Jr.'s involvement and the movie's Marvel Cinematic Universe tie-ins. Per Deadline, the fastest MCU movie to reach $300 million domestic was 2012's The Avengers (nine days) while all three films in Sam Raimi's original Spider-Man franchise—Spider-Man 2 (19 days), Spider-Man (22 days) and Spider-Man 3 (24 days)—eclipsed Homecoming. But how does the film compare to other recent introductory solo films in the MCU?
Benedict Cumberbatch's Doctor Strange earned $677.7 million worldwide during its entire theatrical run, and Paul Rudd's Ant-Man earned $519.3 million. While neither hero shared the same name power as Spider-Man, Marvel must be pleased that Spidey opened well ahead of them both.
Homecoming is also outperforming several MCU sequels, which traditionally build on the original's box office gross. To date, it has earned more than Iron Man 2 ($623.9 million) and Thor: The Dark World ($644.5 million). When all is said and done, the film should cross the $700 million mark worldwide. Unless fans get hit with a considerable case of Spider-Man franchise fatigue, the sequel should be able to top Homecoming's final total.
It may not be putting up Guardians of the Galaxy money, but the MCU is well-positioned with a crowd-pleasing and money-making Spider-Man franchise.