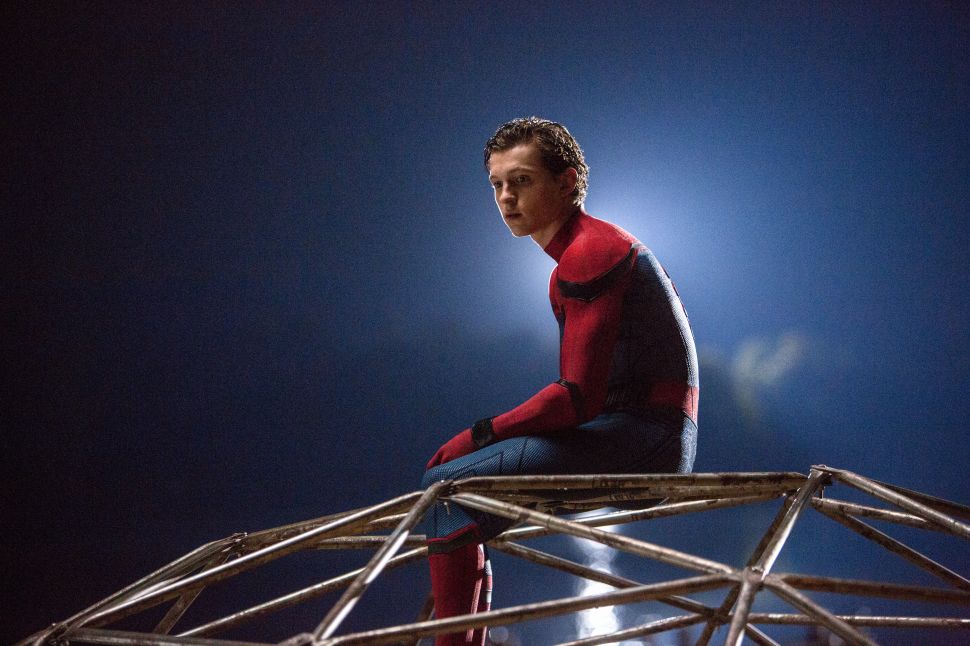 My sexual switch-hitting friend, Carly, new to lesbianism, just got broken up with by her first girlfriend. She's 22, and it had been clear to everyone that she was into it more for the perks—like sharing her girlfriend's closet, which was filled with designer clothing and accessories. She loved living life on someone else's dime, and she often seemed more into the swanky apartment she could crash at to escape her dorm than into the actual woman she was dating.
When she landed back at Kaufman Hall, I went over with every good intention of cheering her up (a Frappuccino and some candy in tow). A college girl, wearing a romper she most likely purchased at Forever 21, answered my knock. Letting me in she yelled, "Whose mom is here?" Carly emerged from a bedroom with mascara streaming down her face. We hugged. Nothing like a trip to FIT to feel old and unstylish.
"What happened?" I asked Carly, even though I already knew.
"Anne said she didn't think I was really gay and she couldn't waste time," she sobbed. "She threw out my bottle of Jaeger and said we had to have sex sober. I told her I can only make out with her when I'm drunk." I chose my response carefully.
"What's the main thing you'll miss about being with her?" I asked.
"I can't go to Equinox anymore. She's cancelling my membership," she said through her tears.
"Is there anything else?"
"I can't afford to buy my own Louis Vuitton."
"Have you seen the movie Kissing Jessica Stein?" I asked her. Considering she had barely entered elementary school when the movie was released, of course she hadn't. In the film, a straight woman starts up a relationship with a lesbian, and at the end, they realize they're better off as friends.
"She has central-air, and it's getting too hot out. I need to meet someone with air-conditioning, at least, and a doorman building."
"Have you thought about being single for a while?" I gently asked her. "When was the last time you weren't dating someone?" It was safe to assume Carly had some codependent tendencies. Before she dated Anne, she was hooking up a frat guy from NYU. After a breakup, it usually took her no more than three days before she was already involved with someone else. A classic serial dater who seemed terrified to be alone.
But as this thought rolled through my mind, it was almost immediately followed a little voice retorting, "oh yeah? and who are you to talk?" I spent half my adult life looking for love and chasing after emotionally unavailable men. I drowned my issues with self-esteem and lack of male validation in frightening amounts of alcohol. It was only after I got married and divorced that I realized I shouldn't be looking to others to define my self-worth. It took all of that to discover I was pretty fabulous on my own.
It was far from an overnight realization.
"I'm nothing without a relationship," she said and sobbed hysterically as I hugged her.
"Have you seen the new Spider-Man?" I asked, trying a different cultural reference point.
"No, but I've seen Beatriz at Dinner," she responded.
I'd struck out but figured this was an easy one to bring her up to speed on. Everyone knows at least the basics of the Marvel tale.
"Robert Downey Jr.'s character plays Tony Stark, who is Iron Man. Spider-Man fucks something up and Tony threatens to take his suit away, which is a technologically tricked-out version of the famous costume. Spider-Man says, 'I'm nothing without the suit!'  Robert Downey Jr. says, 'If you're nothing without the suit, you shouldn't have the suit.' "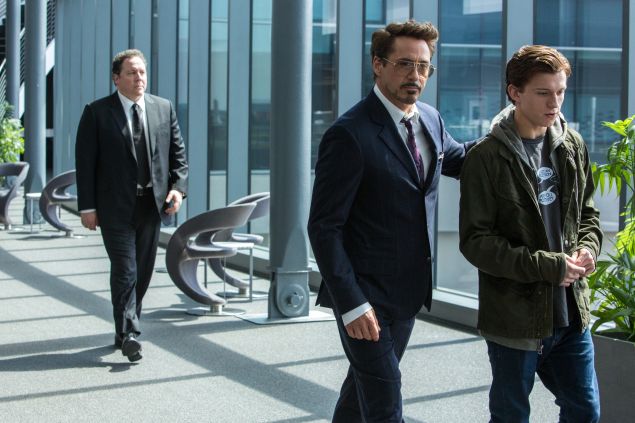 "I don't get it." Carly sniffled between tears, looking at me with a blank expression.
"If you think you're nothing without a relationship, you shouldn't be in a relationship—you're using something outside of yourself to define yourself," I said.
At that precise moment her phone rang. It was Anne, she was stuck in a moment after having a little too much to drink. My words no longer carried much weight. Carly hopped in an Uber straight to Williamsburg. I knew she'd be full of regret the next morning, that we'd likely have an identical conversation over the next few days, and I was annoyed. But that little voice piped up again—I had done the same thing in her situation many times myself.
Years ago, when I was in one of my first adult relationships, I wanted out, but I had set myself some conditions for making the break. I only wanted to leave if I fell for another guy I thought would be willing to take over. The idea of being alone terrified me, so finding someone else was my relationship exit strategy.
Of course when I finally did leave, the guy I was interested in didn't feel the same way. I thought my world was over, and spent what seemed like years crying, drinking and going to therapy. It completely and totally sucked, but as with many tough life lessons, it came with a silver lining. These were experiences I could now share with others, and in retelling them, I learned to laugh at myself, which helped me find a way to take some of the sting out of difficult situations.
Sure enough a few days later, Carly and Anne had another falling out. This time I didn't run over to coddle her, and she seemed noticeably better.
"I don't need her to be happy. I'm fine on my own," she said to me, somewhat unconvincingly.
"Good for you," I said trying to encourage her. "What happened?"
"I thought about what Robert Downey Jr. said in Spider-Man. You're right, if I'm nothing without a relationship I shouldn't be in one." I was surprised at how effective my superhero analogy had been. "Anne and I blocked each others phone numbers, and she gave me the Louis Vuitton bag I loved borrowing so much."
"That's great," I said, almost confused by how nonchalant she sounded about it all.
"And she's keeping me on her gym membership for one more month, as long as I never call her again."
"Oh," I said. "Those are some pretty good parting gifts. I think the best deal I got from an ex was finding a good accountant."
"I have a date next week with a trainer from Equinox!" she said excitedly. "He's so hot…" As Carly trailed on about her new flavor of the week, I began to zone out. For Carly, falling out of love suddenly became a whole lot easier with some presents to soften the blow and a new crush waiting in the wings. Maybe to a lot of people relationships are about the material items they come with,and the company of an extra person so they don't have to spend time alone. But if that's all it is, it probably wasn't true love to begin with. I learned this lesson the hard way, myself. So think about Tony Stark's advice and spend some time with yourself, focusing on your own superpowers—not how external factors dress them up.