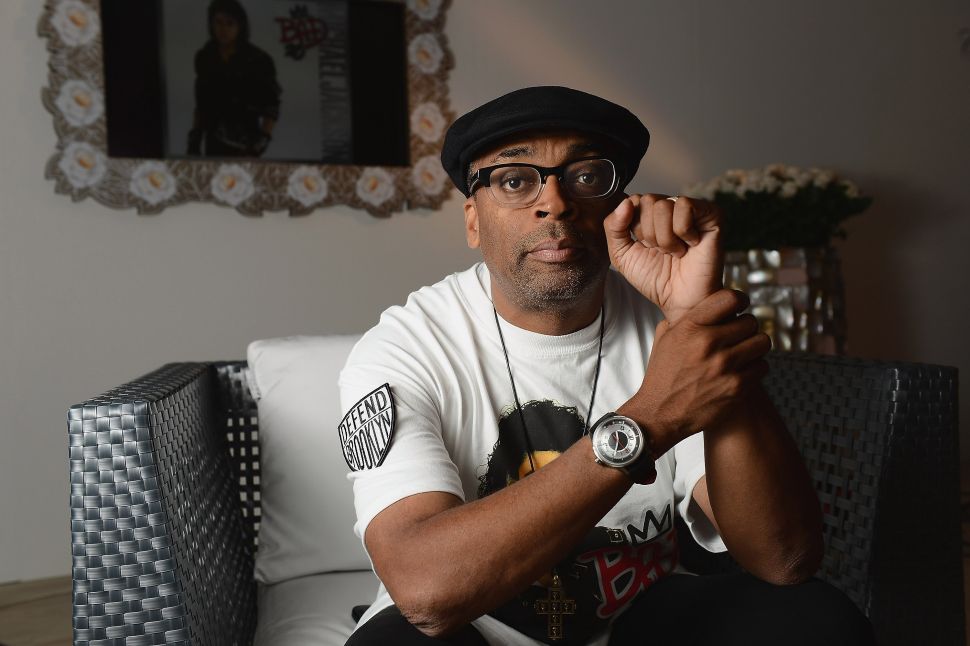 Outside of the little seen 2015 drama Chi-raq, director Spike Lee hasn't had a real winner on the big screen since 2006's Inside Man, so maybe it's a good thing he's headed back to the small screen. Variety reports that Lee is is preparing to pitch a new television show with tech entrepreneur Chad Sanders.
The series, which is oddly named Archer though it shares no connection to FX's animated comedy of the same name, "is a dark comedy and sociological thriller capturing the life of a 20-something African-American coding genius and iconoclast living in Brooklyn who has developed a dating app that reads sexual chemistry."
The show's main character is described as a "young, black Mark Zuckerberg-like protagonist" and the series will reportedly take place in New York, Silicon Valley and Berlin.
Unsurprisingly, the inspiration for the series came from Sanders, who has an extensive and successful history in the tech world and a strong background in coding. He recently founded the business development agency Archer Genius Management, which explains how the series got its name.
Though Sanders cut his teeth as a tech entrepreneur, has has dipped a toe in the acting world in recent years and will be starring, executive producing and writing Archer. Lee will direct the pilot ahead of his new Netflix series She's Gotta Have It dropping in November. As of now, the pair are set to pitch the show to a collection of networks.
Lee was once considered one of the best filmmakers in Hollywood but his recent work has been hit-or-miss (the less said about his Old Boy remake the better). However, Lee has been heavily involved with several successful documentaries recently such as Rodney King and Jerrod Carmichael: Love at the Store. Hopefully, She's Gotta Have It and Archer bring back Lee's original sense of style and substance.