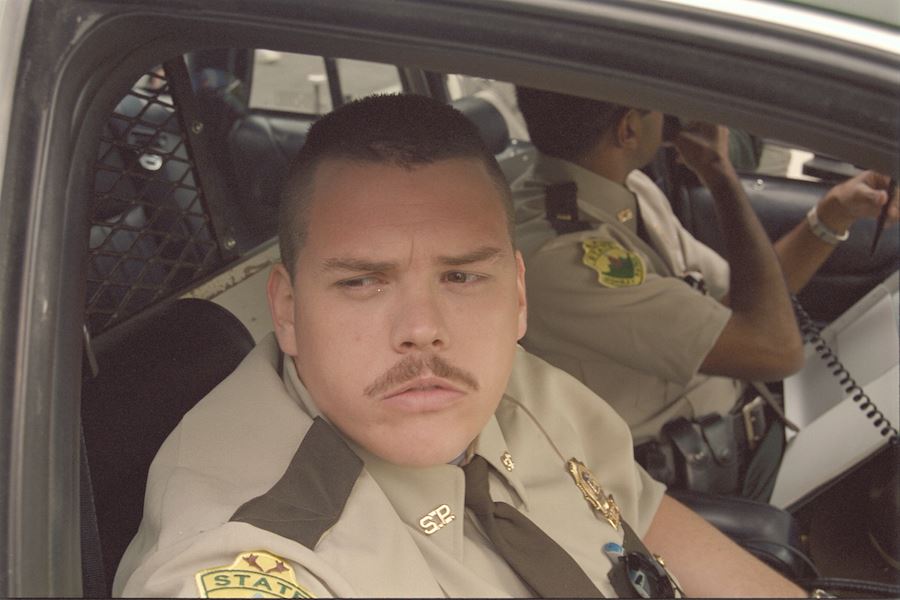 Get your popcorn and liter of Cola ready because Super Troopers 2 finally has a release date. The long-awaited sequel to the 2001 comedy classic will arrive on April 20 (of course), 2018, Variety reports.
Jay Chandrasekhar will once again be directing as the film crew Broken Lizard (Chandrasekhar, Kevin Heffernan, Steve Lemme, Paul Soter, Erik Stolhanske) re-team for the follow up after raising $4.4 million in a 30-day crowdfunding campaign on Indiegogo in 2015. You know your little movie is a cult classic when more than 50,000 people donate money to see a sequel. According to Variety, Super Troopers 2 and the $5.7 million raised for the Veronica Mars movie with Kristen Bell are two of the most successful crowdfunding film campaigns in history.
Die hard (and rich) fans were incentivized to donate big chunks as $10,000 got you a producer credit and a speaking role, $15,000 got you a trip to the ballpark with the cast, and $35,000 got you the patrol car used in the movie (which, admittedly, sounds awesome if you've got Scrooge McDuck money). Originally, FOX (FOXA) Searchlight was seeking just $2 million, which was met in the campaign's first 26 hours. The people want more Farva right meow!
Joining the main cast will be Rob Lowe as Guy Le Franc, a former hockey player and the current mayor of a Canadian town near Quebec. Adding Rob Lowe makes anything at least 10 percent better.
The original Super Troopers earned $23.1 million off a tiny $3 million budget, according to Box Office Mojo. While comedy sequels haven't fared well lately—Zoolander 2, Anchorman 2: The Legend Continues—we've got high hopes for this one.