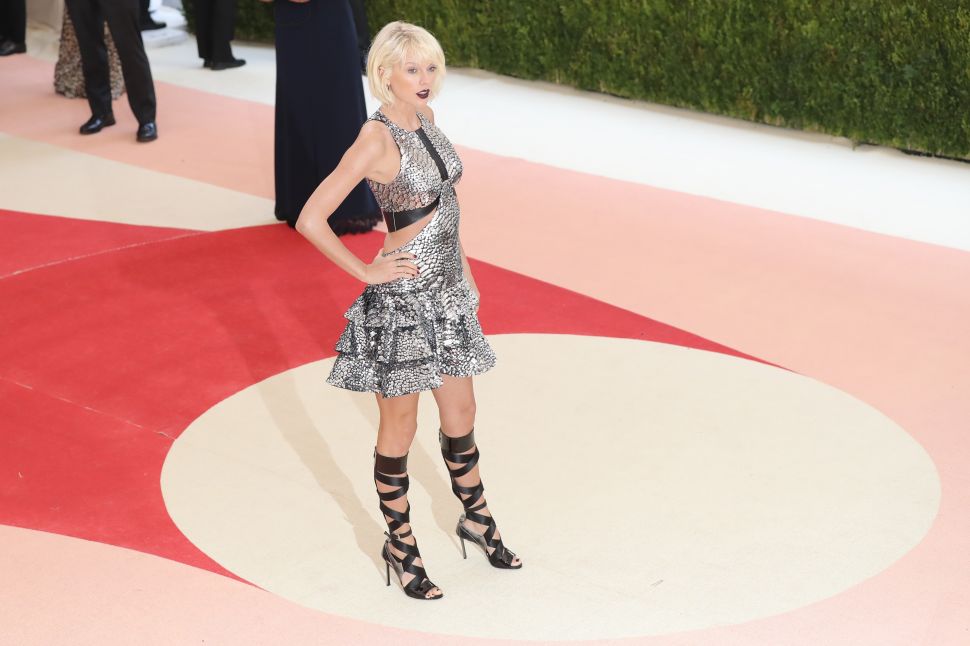 Music fans, prepare for Taylor Swift to hit you with an all new single on Friday. Variety reported that the pop star is expected to release the first single from her upcoming new album and maybe even the entire album itself (though the outlet leans toward the former).
In addition to the new music, Swift is reportedly unveiling the music video for the new single at this weekend's MTV Video Music Awards. Big things popping for T-Swizzle this week.
Swift has always been a savvy self-promoter and businesswoman who knows how to build hype. So after cleansing her Twitter, Instagram, Facebook and Tumbler accounts in recent weeks, fans were thrown for another loop when she cryptically posted two short videos featuring a snake.
Interesting. We have no idea what any of it means, but it's interesting nonetheless.
Previously, Swift had released an album every two years since 2006. However, it's been three years since 1989 and fans have been growing antsy. Her most recent record solidified Swift's successful transition from country to pop music by going six-times platinum and selling 10 million copies worldwide, according to Global Music Report.
Swift had been flying under the radar as she waited for an eventual victorious ruling in a groping and defamation lawsuit.