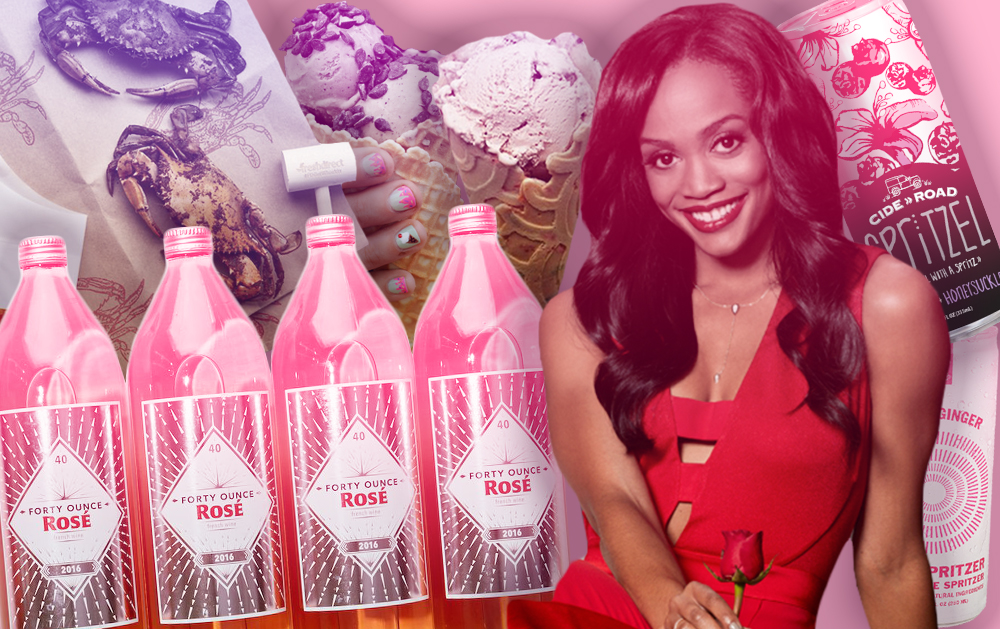 It's been a long journey for Rachel Lindsay, and an even longer one for Bachelor Nation. America's first black Bachelorette giggled and charmed, all while being crept up on by a man who referred to himself as The Tickle Monster. Meanwhile, a dummy named Adam Jr. looked on—and somehow, AJ was more endearing than his ventriloquist owner. The Texas-born lawyer repeatedly made out with a man who kissed like a fish. Through it all, model/personal trainer/handsome man Peter Kraus made the audience believe in love again.
Tonight, it's time to celebrate the culmination of a seemingly endless season, to make room for the bonkers drama of Bachelor in Paradise. But what you serve at your Bachelorette party (not to be confused with an actual bachelorette party, as ideally, there will be no NC17 straws), depends entirely on what team you're on. For those rooting for silver fox Peter, it's time to celebrate his Madison, Wisconsin hometown, so bust out a cheese board.
If you don't have the energy to craft your own, simply order a pre-made board guaranteed to arrive before 8 pm, so you don't miss a minute of Peter's gap-toothed smile during the next three hours. Nothing has ever been more Wisconsin-approved, except for Nick Viall's beauty box, and no one wants beard oil.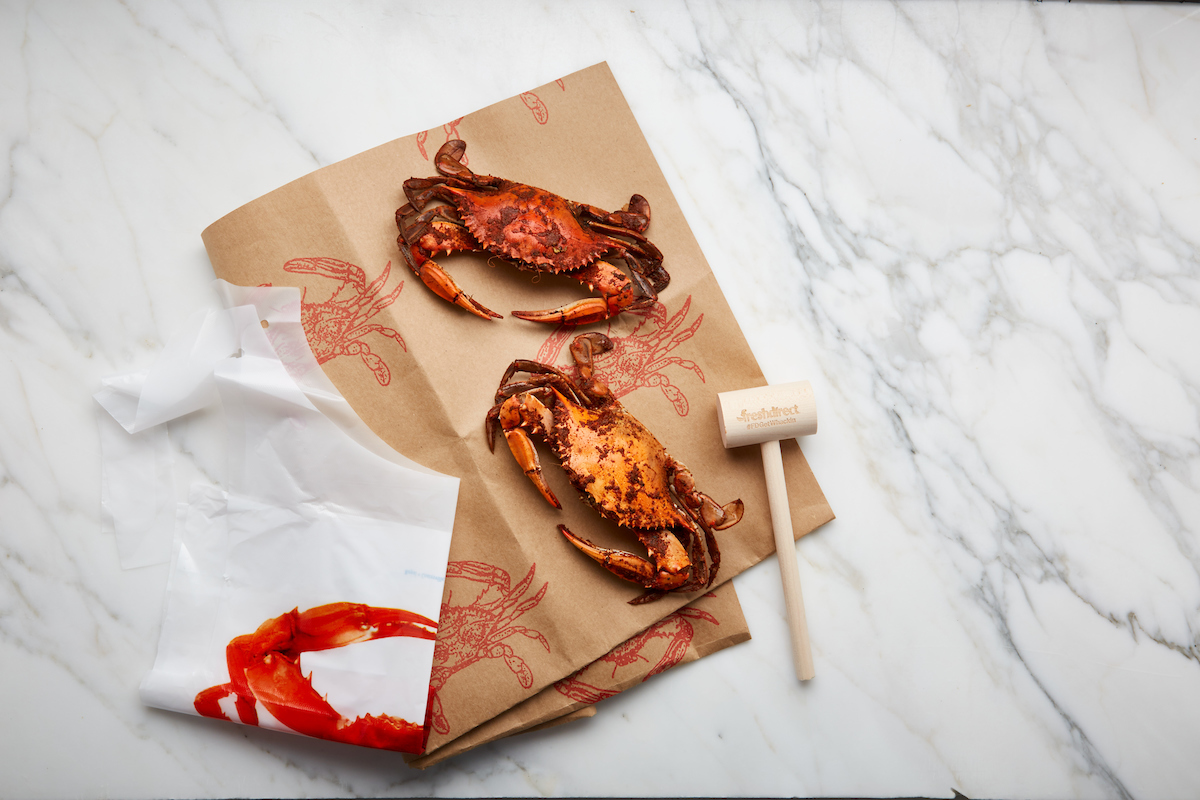 For those who are on Eric's team after watching his family shimmy and bond, it's time to support Maryland with some crabs (and not the type everyone inevitably catches in paradise). Top a decidedly on brand Maryland crab pack with Old Bay and think of Auntie Verna.
If for some inexplicable reason you find yourself on Team Bryan because you believe an adult man quoting 1997 Will Smith is attractive, it's time to welcome your guests to Miami. Order up some plantains with salsa verde for dipping. Your party-goers will appreciate the snacks so much they'll forget about Bryan's uncanny resemblance to fellow Bachelor Nation lothario, Josh Murray.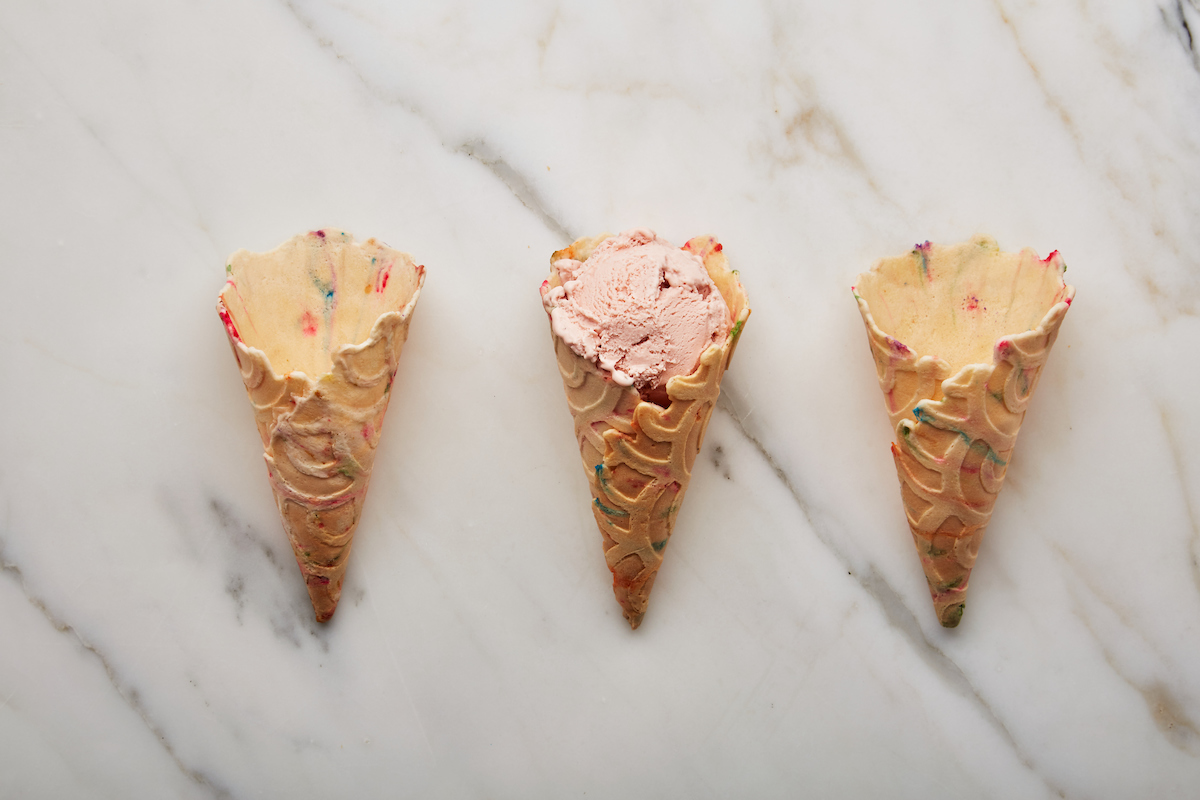 But of course, the real reason to host a bachelorette party is to drink copious amounts of wine with others and indulge in ice cream, the ultimate ice breaker. For cocktails, try Hoxie Rosé Lemon Ginger in lieu of wine coolers, and make sure to offer a nonalcoholic health drink for the teetotalers (definitely not the Chads of the crew).
And for those hoping to drink enough to forget that Rachel will more than likely make out with Bryan for the rest of eternity (or until she gets her DIFF Eyewear partnership), consider consuming Forty Ounces of Rosé.