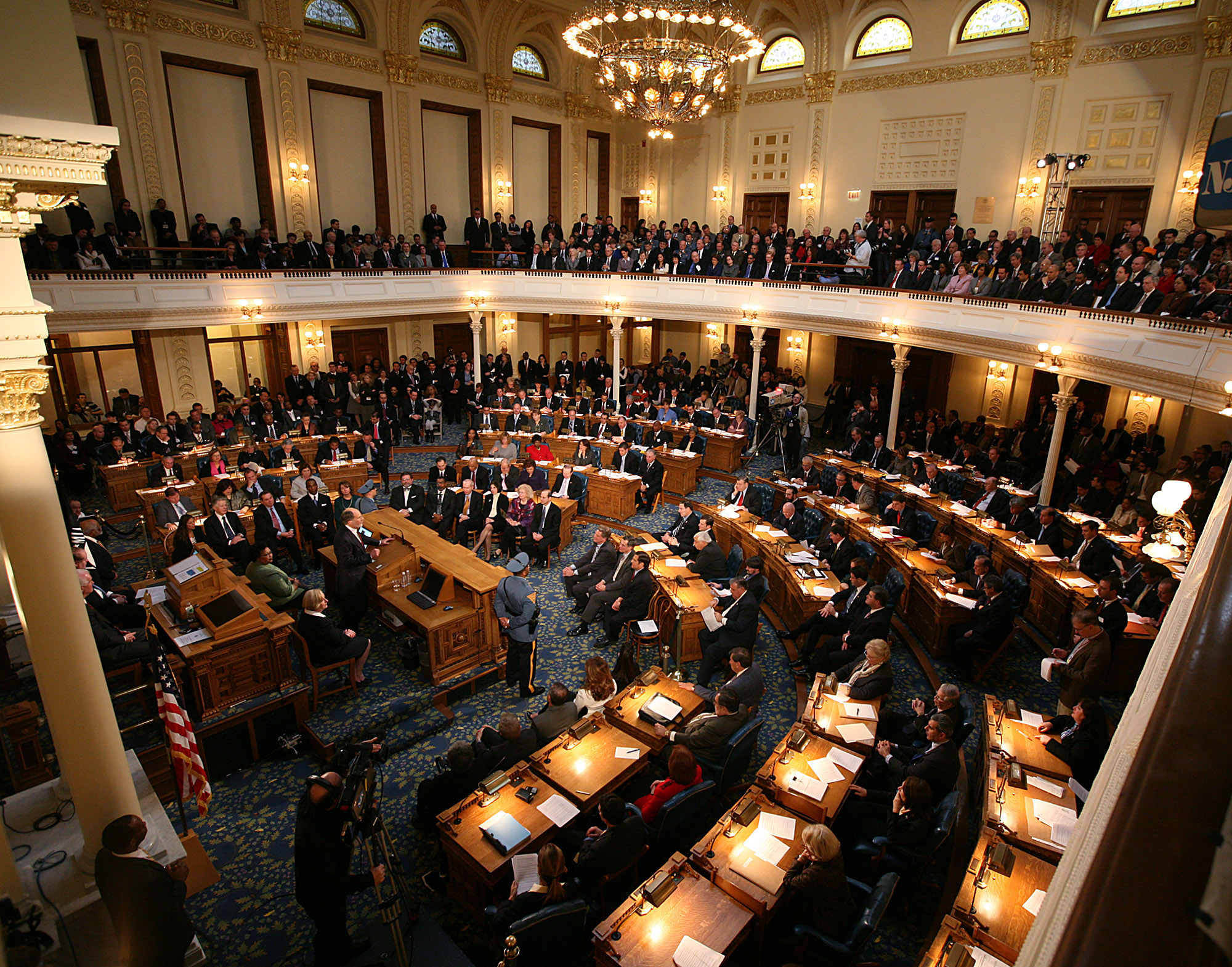 A sea change in New Jersey politics is coming next year, not only because Gov. Chris Christie will be leaving office, but because many prominent voices in the Legislature will be gone or are shuffling into other positions.
A string of departures announced this year in the Assembly and Senate and the death of state Sen. Jim Whelan (D-Atlantic) will take a toll on the body's institutional knowledge. And, depending on the outcome of the November elections, even more legislative leaders and longtime hands could be headed for the exit.
Assembly Speaker Vincent Prieto (D-Hudson) likely will be ousted from the top job in the lower house by his fellow Democrats and replaced with Assemblyman Craig Coughlin (D-Middlesex), and there's a chance Senate President Steve Sweeney (D-Gloucester) could lose re-election in his district to a Republican challenger backed by the powerful New Jersey Education Association.
In the Senate, Whelan was the go-to lawmaker on Atlantic City issues during a time when the resort has seen unprecedented financial troubles, five casino closures and a state takeover of its finances. State Sen. Ray Lesniak (D-Union) is retiring after a long career pressing liberal causes, including animal rights, criminal justice reform, same-sex marriage and environmental protections.
Three Republican senators with a long record of bipartisanship — state Sens. Diane Allen (R-Burlington), Joe Kyrillos (R-Monmouth) and Kevin O'Toole (R-Essex) — are also out the door. O'Toole, who often teamed up with Christie as the point man cutting deals with Democrats, already resigned and took over as chairman of the Port Authority. Allen, a popular Republican with a track record of working with Democrats on women and children's issues, is retiring after this term. Kyrillos, a well-connected GOP fundraiser who also partnered with Democrats on big projects, is moving on. Those three departures alone could make bipartisan deals harder to reach in the Senate.
In the lower house, Assemblyman John Wisniewski (D-Middlesex) is finishing his last term. Wisniewski is perhaps best known for his work uncovering the ties between Christie's office and the Bridgegate scandal, but he has long been a policy wonk with a deep knowledge of state transportation issues. Former Assembly Speaker Sheila Oliver (D-Essex) also may be making her exit to become the lieutenant governor if Democratic nominee Phil Murphy wins the governor's race, as is widely predicted. (Oliver is also running for re-election to her Assembly seat this year, however, perhaps hedging her bets.)
And three rising Republican stars will be leaving the chamber. Assemblyman Declan O'Scanlon (R-Monmouth) is running to replace Kyrillos in the Senate, which means he will no longer be the top Republican on the powerful Assembly Budget Committee. Assemblyman Chris Brown (R-Atlantic) is running for Whelan's former Senate seat. And Assemblywoman Maria Rodriguez-Gregg (R-Burlington), who has been fighting a DWI charge for months, announced this week she's not running for re-election.
Democrats are expected to retain control of both chambers in the November elections, when all 12o seats are on the ballot. But the departures and fluctuations will allow fresh faces to take the spotlight as a new administration comes to Trenton.
Here's a list of key lawmakers who are leaving or changing seats or in tight races:
The Senate
RAY LESNIAK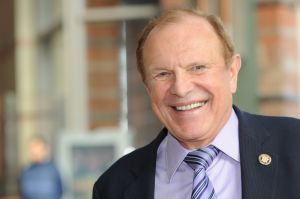 Lesniak was once a powerful driving force in New Jersey politics who was considered a party boss and an influential power broker in Elizabeth. Instead of running for re-election this year, Lesniak opted to throw his hat into the ring and run in the Democratic primary for governor, a race he lost to Murphy. Lesniak has been in the Senate since 1983.
With Lesniak leaving, the Democratic caucus will lose a vocal advocate for progressive policies. According to Lesniak, he plans to "make noise" in those areas after he leaves the Senate, but he also said he is conflicted about his departure.
"I decided to leave the Legislature and run for governor because for this state to be prosperous and healthy, we need bold leadership in the governor's office, someone who is going to restructure fundamental aspects of government," Lesniak said. "It has little to do with Phil Murphy, it just has to do with the entire political structure and how party leadership sees what is important in government."
Although some big changes may be in store for the Legislature, Lesniak said, the system of party bosses and back-room deals isn't going anywhere.
"I don't think any of the changes whether it is in individual legislators of the leadership is going to change because the entire political structure remains the same," he lamented.
Lesniak has been one of Christie's sharpest critics. He led the charge in opposing as too low a $225 million settlement with ExxonMobil for environmental cleanup — one that Lesniak argues gives the state "pennies on the dollar" for estimated remediation costs — and was part of a movement to appoint a special prosecutor to investigate Christie's role in Bridgegate.
JOE KYRILLOS
Kyrillos was once one of the most powerful Republicans in the Legislature and was a close confidant to Christie. He chaired Christie's 2009 gubernatorial campaign and is a long-time friend of the governor's. He challenged U.S. Sen. Bob Menendez in 2012 and then returned to the Legislature. By 2016, however, Kyrillos had left the Christie bandwagon. He endorsed and became a fundraiser for former Florida Gov. Jeb Bush instead of Christie.
After the Bridgegate scandal broke, Kyrillos criticized Christie for his appointments at the Port Authority. Kyrillos also criticized Christie for a failed 2013 effort to remove Sen. Tom Kean Jr. (R-Union) from his position as senate minority leader and replace him with O'Toole.
Kyrillos has a record as a pro-business, pro-charter school Republican and has served in the state Senate since 1992.
KEVIN O'TOOLE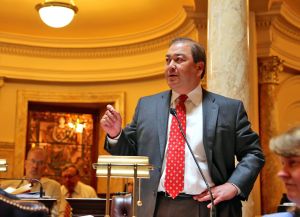 O'Toole was Christie's go-to legislator. The two are close and O'Toole resigned in late June because Christie appointed him chairman of the Port Authority.
O'Toole was first elected to the Senate in 2008 and made his mark as a vocal member of the Budget and Appropriations Committee and the Judiciary Committee, two of the most powerful panels in the upper house. The Legislature will also lose his deep ties to the Essex County establishment. Although it is a Democratic stronghold, O'Toole is well connected there and was the county GOP chairman from 1997 to 2011.
DIANE ALLEN
Allen's impending retirement will take a Republican who is known for her ability to work in a bipartisan fashion out of the Legislature. She has been known to team up with Democrats including Senate Majority Leader Loretta Weinberg (D-Bergen) on a number of women's issues including a push for gender pay equity.
"I often work across the aisle. I'm one of a dying breed," Allen told Philly.com in February after she announced her retirement.
Allen's departure also opens the door for Democrats to take full control of the district, one of the few new Senate seats Democrats could pick up in November. Assemblyman Troy Singleton (D-Burlington) is considered the favorite to replace her.
JIM WHELAN
Whelan, a former Atlantic City mayor, died unexpectedly earlier this month after suffering a heart attack. He had previously announced his retirement. While the Democratic candidate to fill his seat, Colin Bell, is expected to serve out the remainder of his term, Whelan's death means that New Jersey lost an authority on the seaside gambling town. Atlantic City has been deeply troubled in recent years and has been subjected to a state takeover, bankruptcy talk and declining revenues. Without Whelan, the Legislature loses a vital link to a city searching for recovery.
JEN BECK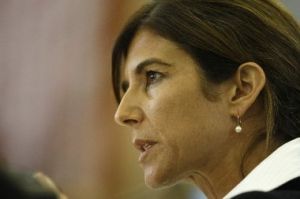 The Republican senator from Monmouth County is in a tight race for re-election against a well-funded Democrat, Vin Gopal. Few lawmakers or GOP officials in New Jersey exercise their independence as much as Beck, who has voted against Christie's wishes on a number of big initiatives including women's health care funding, the gas tax increase, and legislation that would have allowed Christie to sign a book deal while in office.
A member of the budget committee, Beck has also been a smart and energetic advocate for adjusting the state's school funding formula so that some districts with high enrollment growth get some more money. If she loses her race, it would be a big blow to Republicans.
STEVE SWEENEY
Although Sweeney is a known commodity in his South Jersey district with a long list of accomplishments he can tout, there is a risk he may lose re-election this year to Fran Grenier, the Salem County Republican chairman. President Trump carried Sweeney's district last year despite a visit from Hillary Clinton. And the powerful NJEA is spending hundreds of thousands of dollars on attack ads and mailers hammering Sweeney. The Senate president and his allies have millions of dollars to fight back, but if he loses, it's the end of an era for New Jersey Democrats and the end of the line for a politician with immense sway over judicial appointments, budget items, legislative deals and state politics.
The Assembly
MARIA RODRIGUEZ-GREGG
Rodriguez-Gregg was a shot in the arm for the state GOP when she was first elected in 2013 — the first Republican Latina elected to the Legislature. But she announced this week that she would not be pursuing re-election in November. Rodriguez-Gregg has been battling a DWI charge for months. Her statement said that she decided not to run after "some reflection on what's most important in my life right now."
To put it bluntly, the state Republican Party can't afford to lose rising stars like Rodriguez-Gregg. The bench isn't very deep and it might be hard to find another candidate or Assembly member who generates as much cross-party appeal.
CHRIS BROWN
Brown is running for the state Senate in November. If he loses in the race for Whelan's former seat, that means the Republican Party will lose another popular figure at a time when they are in short supply.
JOHN WISNIEWSKI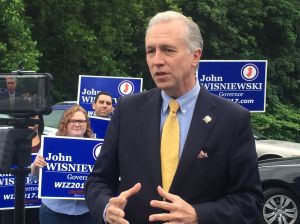 Like Lesniak, Wisniewski decided to forfeit running for re-election in order to run in the Democratic gubernatorial primary in June. Like Lesniak, he lost and will now need to leave his position in the Legislature, one he has held since 1996.
Wisniewski rose to stardom for being the co-chair of the legislative panel that investigated Bridgegate. He is a former chairman of the Democratic State Committee and was New Jersey chair of Sen. Bernie Sanders's presidential campaign. Wisniewski is a quick-witted policy wonk and a fierce attack dog, and the Assembly Democrats will be losing a powerful weapon in their arsenal.
SHEILA OLIVER
A former Assembly speaker, Oliver is now the Democratic candidate for lieutenant governor. Although she is still running for re-election to her Assembly seat in November, Murphy is considered the odds-on favorite to become the next New Jersey governor, making it more likely that she will become lieutenant governor.
In any event, Oliver is likely to retain a position of power in the state. But if Murphy wins, a former Assembly speaker with an independent streak will be gone from the Legislature and replaced with someone who likely will owe more fealty to the party bosses in Essex County.
DECLAN O'SCANLON
The Republican budget officer is running for higher office in November in what is considered a safe Republican district in Monmouth County. O'Scanlon was the GOP's budget expert in the Assembly and the crusader who got rid of red-light cameras in New Jersey, convincing his colleagues they were basically a scam.
If he wins as expected, Assembly Republicans will have the opportunity to raise the profile of another budget committee member, but they will be losing one of their brightest stars to the Senate.
VINCENT PRIETO and GARY SCHAER
There is really no question Prieto will win re-election to his Assembly seat due to the deep-blue nature of his Hudson County district, but in all likelihood, he will lose the speakership to Coughlin if Democrats retain control of the Assembly in November.
Coughlin would likely shake up the leadership team in the Assembly — and there's already talk that he would replace Assembly Budget Committee Chairman Gary Schaer (D-Passaic). "One of the powers of being speaker is that you get to pick your team," said Seton Hall University politics professor Matt Hale.
Prieto insists he's not going anywhere, even though the math shows Coughlin has more votes than he needs.
"My first order of business is getting Ambassador Murphy elected, getting members elected and maintaining our majority," Prieto said at a pro-immigrant rally this week. "That's why you haven't seen me out there saying, 'This one is backing me, that one is backing me.' I will have the majority of support and I will get 41 votes to be the speaker of the state of New Jersey."