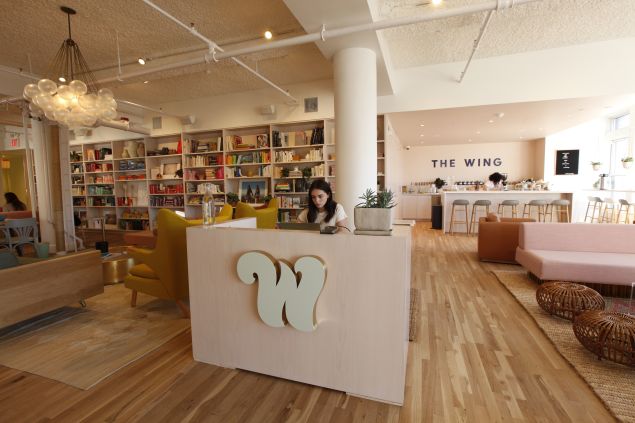 Soho House isn't the only members only club expanding into Dumbo. While Soho House's aptly named Dumbo House is expected to open this fall 2017, they'll soon be joined by The Wing, a women's only work and social space, which is also opening a location in Dumbo in January 2018.
This will be The Wing's third location, in addition to their flagship Flatiron penthouse and the Soho space on Mercer Street that is slated to open in October. The Wing's Dumbo space is in Two Trees Management's luxe Clocktower Building at 1 Main Street, where the most expensive condo ever sold in Brooklyn is located.
The female collective was founded by Audrey Gelman and Lauren Kassan, and currently has a total of about 700 members, with a waitlist of 8,000. The Dumbo location will help shorten that waitlist, as the space is expected to host around 1,200 members.
"With a growing roster of existing and prospective members based in Brooklyn, opening a new location in Dumbo is an exciting next step in our growth as we create a modern work and community space for women across the city," Gelman said in a release. "As a hub for creativity, innovation, and culture and some of the best views and public space in the city, Dumbo is the perfect fit for our next location."
The Wing is also planning in opening up a space in Washington, D.C., as well as a total of three Soho locations in 2018.
The 9,000-square-foot ground floor space at 1 Main Street was formerly home to Bubby's restaurant, and there's a possible café opening up in the space.
The Wing's Dumbo location will be designed by  Chiara de Rege & Hilary Koyfman and architect Alda Ly, and they're making sure to keep a coherent look with their other clubs. The open plan workspace will also have meeting rooms, a library, showers, a beauty room, lactation room and phone booths.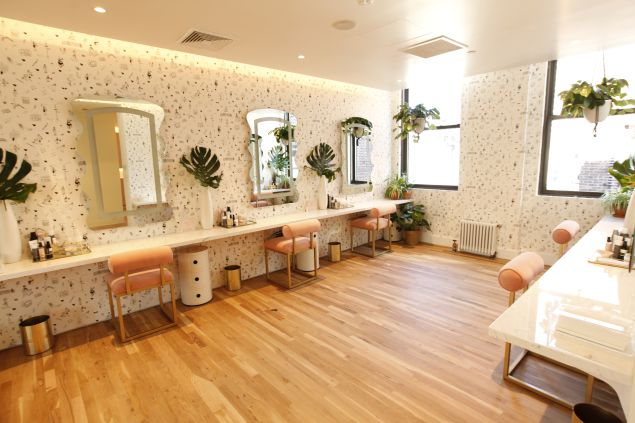 In a nod to Dumbo, The Wing members illustrator Joana Avillez and wallpaper designers Flat Vernacular are designing custom Brooklyn wallpaper. There will be up to five events per week in the new space, with panels on current events and politics as well as creative arts and wellness activities.
Perhaps Olivia Palermo should consider joining, if she hasn't already—she and her husband, model and photographer Johannes Huebl, already own a condo in the Clocktower Building.