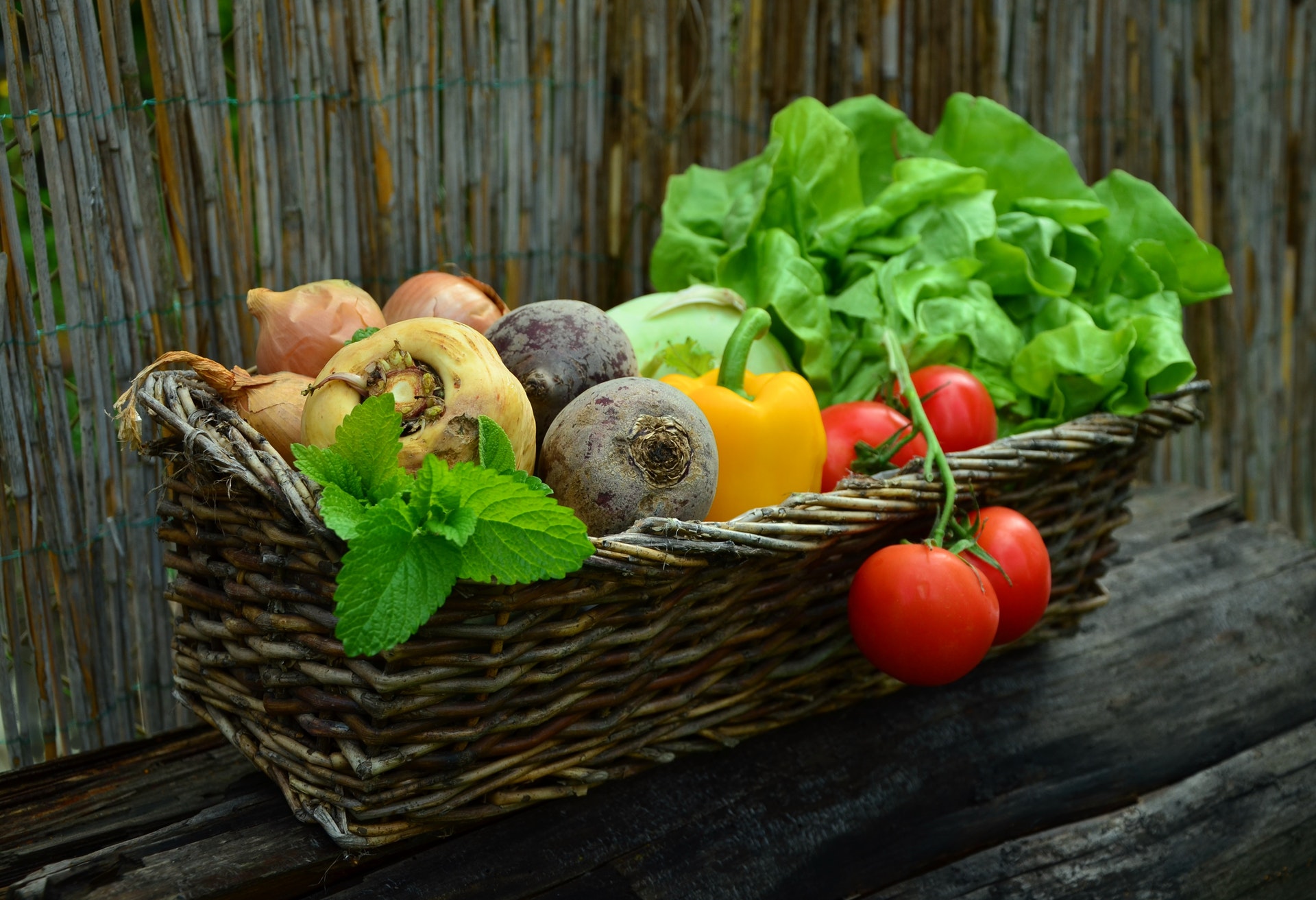 Size shouldn't dictate potential impact, which is a concept I learned during the summer of 1963 while irrigating the pastures of a Wyoming ranch. The open land and big, blue skies left indelible marks, but it was those smaller details — the birds, the bees, the sound of the wind — that resonated with me.
These common things I'd seen and heard countless times before just seemed different out there. The notion that these tiny bits of nature can affect everything inspired me to make the environment my life's work and drives me to continue today.
A well-maintained environment nurtures the food we eat. The better care we take of it, the less time and money we'll have to spend to uncover the healthiest eating options. As endless as this planet seems, our everyday actions — driving to work, brushing our teeth, even the food we eat — matter.
Cultivating the necessary crops and ingredients to make food and drink sustainable seems like an overwhelming investment of time and money, but by making deliberate, small adjustments to our daily routines, we can inspire farmers and retailers to deliver a sustainable food supply that nourishes generations to come.
Small Sacrifices for Big Change
Through the power of social media and the increasing expectation from new Millennial families, big business retailers have gotten the message: More customers expect foods that are healthy for the body and for the environment that impacts all of us. In other words, when enough people ask for small changes, big businesses and big governments listen.
In 2009, the 10 campuses that constitute the University of California established food service guidelines in the university system's Policy on Sustainable Practices. With this contribution, California set a reachable benchmark of buying 20 percent of the campuses' food from sustainable sources by 2020. The U.C. system eclipsed that total four years ahead of schedule.
U.C.'s was a local investment by a broader system, but individuals can also use organic, natural approach to food sourcing. In a study by Iowa State University's Leopold Center for Agriculture, researchers found that forgoing grocery chains and shopping locally is more financially viable in the long run.
Shifting to cleaner eating practices doesn't require a huge life overhaul, just a commitment to some new habits. Shopping at local and organic food dispensers, wasting less food, buying foods in season, and identifying particular ingredients and additives in your food are just some of the tactics one can take. Big systems can make small changes, individuals can make small changes, and both can arrive at the same point — one step closer to a more enduring food supply for surrounding communities and the planet overall.
Everyday Sustainability Options
Palm oil is one of the world's most-used vegetable oils and a presence in our foods, toothpaste, and even what we feed our dogs. However, the oil's ubiquity means it's in high and growing demand, resulting in an accelerated burning and deforestation of tropical forests in Malaysia, Indonesia, Liberia, and South America.
Imagine stripping the covering off our one and only planet. The human toll of deforestation is tragic: displaced communities, polluted air and water, and enormous waves of carbon dioxide entering the atmosphere. Again, today, we have the ability as consumers to shop at stores and websites that listen to our requests for products that do not cause deforestation and contain 100 percent sustainably harvested palm oil.
Sounds simple, right? That's because it is. Focusing on sustainability can be as easy as reading a label or buying from stores and restaurants we routinely patronize.
There's a Starbucks on nearly every corner with lines that are regularly four and five people deep. Starbucks may be a one-stop shop for coffee drinkers, but the company was forward-thinking enough to adjust its growing methods, setting a standard for sustainable harvesting: switching from coffee grown from cleared forests to coffee grown without deforestation.
In my early days with Conservation International, I spoke with the company's founder, Howard Schultz, and then-CEO, Orin Smith, about how its coffee was produced. Together, we crafted an approach to help the company foster more sustainable growth in the shade of the rainforests.
The result was the Coffee and Farmer Equity, or C.A.F.E., program, a third-party verifier that ensures the company uses sustainable ingredients to brew each cup. Right now, 99 percent of Starbucks coffee follows C.A.F.E. methods, and the company's continued popularity fuels these sustainability efforts, meaning every customer in that morning or afternoon line has a hand in improving worldwide growing methods.
Walmart — with its 150,000 suppliers — has pivoted toward more sustainable practicesand set a new path for similar retailers. The measures appease a new generation of socially conscious consumers, boosts employee morale, and ensures the long-term viability of the supply chain. And Walmart continues to seek and implement sustainability practices that both maintain its lead in the market and perpetuate its status as an environmental ally.
A myth about deforestation prompted some people to call McDonald's beef "rainforest beef." In the late 1980s, we met with Ray Cesca, one of the chain's former buyers, to put our heads together and find a way to help the company absolve itself of its negative reputation. Together, we designed a program called AMISCONDE, which covers the Talamanca Highlands from Costa Rica to Panama and focuses on restoring rainforests to the lands around the mountains, paying farmers to regrow forests — and not just for charity. McDonald's also partnered with the wives of farmers in the area to grow produce for its Latin American stores, with an eye toward increasing its sustainable beef sourcing in 85 percent of its market by the end of 2020.
The sustainability push didn't stop with its burgers. McDonald's partnered with CI in 2014 to establish McCafé Sustainability: Improvement Platform, a coffee initiative focused on teaching coffee farmers the production practices that aid roasters in creating a more sustainable product. McCafé SIP gives competing roasters a forum to exchange ideas all geared toward brewing a cleaner, more Earth-friendly product.
Together, we have the power to transform the way our food is grown. We can demand healthful foods. We can demand foods which do not despoil our earth. It is both our right and our obligation to our children. Through our magnified, intensified, and accelerated social media action, we are the all-powerful market. We are the purchasers, and our likes and expectations shape the supply chain. It is so easy to believe that our small individual actions do not add up. They do!
In 1987, Peter Seligmann founded the nonprofit Conservation International and spent 30 years as its CEO; he is currently its chairman. He is also the founding CEO of Conservation Equity. Seligmann sees nature as the most precious currency, one that should be cherished and preserved by corporate executives, indigenous tribes, and everyone in between. Peter resides in Seattle.