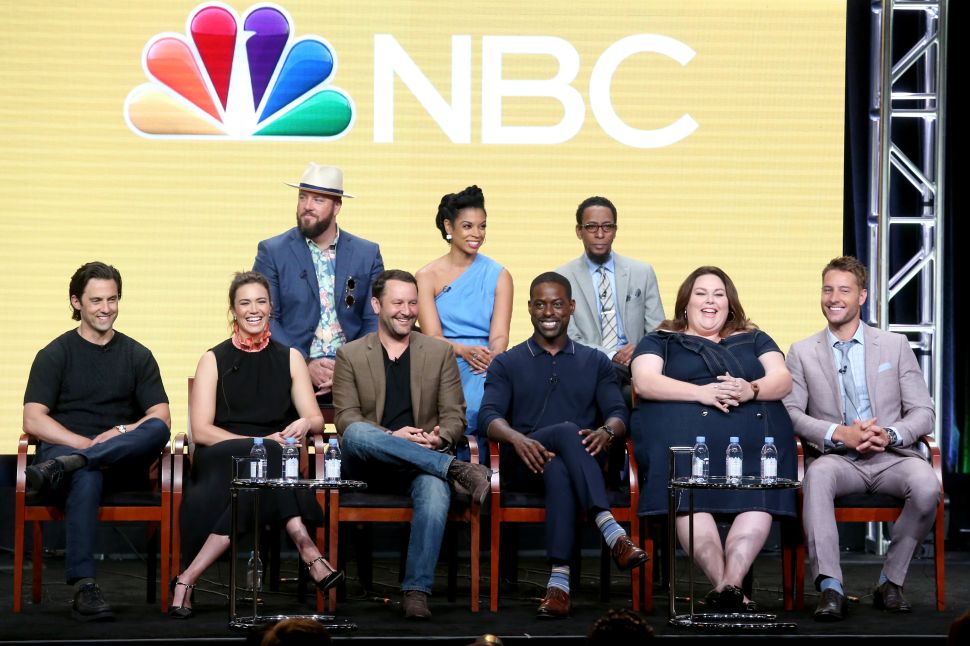 You know what is absolutely incredible? Being on a hit TV show. You what's also absolutely incredible? Being paid like you're on a hit TV show. The stars of NBC's rookie dramedy This Is Us are starting to know a little something about that as they took home $250,000 bonuses on Tuesday.
EW reports that Milo Ventimiglia, Mandy Moore, Sterling K. Brown and the other co-stars banked a nice chunk of change from NBC and 20th Century Fox, which produces the series. And while the network and studio were right to reward the actors for leading last season's breakout hit—the show averaged a killer 9.8 million Live+Same Day viewers per TV Series Finale—this is also a savvy show of goodwill to lay the groundwork for pleasant salary negotiations down the road.
As any TV fan knows, contract talks can get a bit heated, especially on a ratings juggernaut like this family ensemble. While it is unknown how much the actors are currently making, we can take a guess based on comparable series. The cast of How I Met Your Mother started off earning between $45,000-$60,000 per episode before being bumped to $90,000-$120,000 and eventually closer to the $250,000 mark, according to TV Guide. The This Is Us cast could be on a similar payment scale with big raises in the near future.
The show ranked No. 1 in the highly coveted advertiser friendly 18-49 demo and scored 10 Emmy nominations, including the first Best Outstanding Drama nod for the major four broadcast networks in six years. As such, don't be surprised if the cast looks to renegotiate their contracts sooner rather than later and don't be surprised if they remember this goodwill gesture when that time comes. They'll likely never earn Friends money, but more zeroes are on the horizon.
NBC picked up This Is Us for two more seasons back in January, a rare move that shows how much confidence it has in the series. Season two will premiere on Tuesday, September 26.