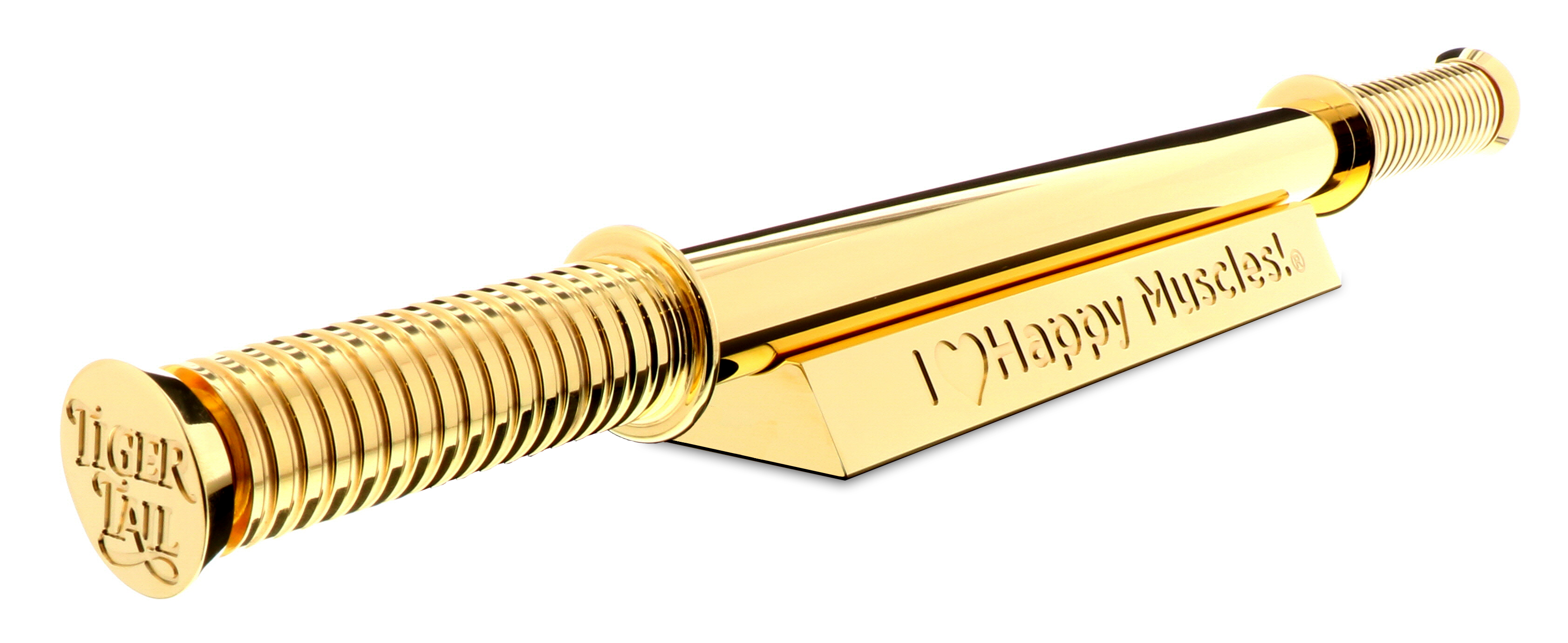 Have you been considering purchasing a foam roller? Perhaps you've perused the options, considering color, size and price. Or you've spent time Googling, "What is a foam roller?" and you still have almost no idea. But maybe, just maybe, you've only been conflicted because you had yet to see the foam roller that stands out from the rest of the bland workout gear—the Tiger Tail 24k body massage roller.
This specialty foam roller is plated in more than an ounce of 24-karat gold, which makes it weigh in at about five pounds (lifting the roller does double as a workout). The gold roller can be used over clothes or the skin as part of warm up or recovery, like any regular old roller, only it's bright gold.
For those who have been trying to figure out what foam rollers actually do, since they became popular enough to warrant their own yoga and recovery classes, it's actually quite simple. The equipment, formerly used exclusively by professional athletes, is made to release tight muscles, offering a self-inflicted version of a deep tissue massage.
Don't expect to walk into any old sporting good store and pick up the foam roller of your wildest Instagram fantasies. The Tiger Tail 24K is custom manufactured for interested customers, as it takes up to four weeks to make. And if gold doesn't match your aesthetic, a stainless steel option is coming this September, retailing for a relative bargain, at $499.
Of course, you could always purchase a foam roller made of actual foam for a few dollars, but what's the fun in that? If you're a bonafide #fitfluencer, a gold roller is the best way to show off to your friends and followers.