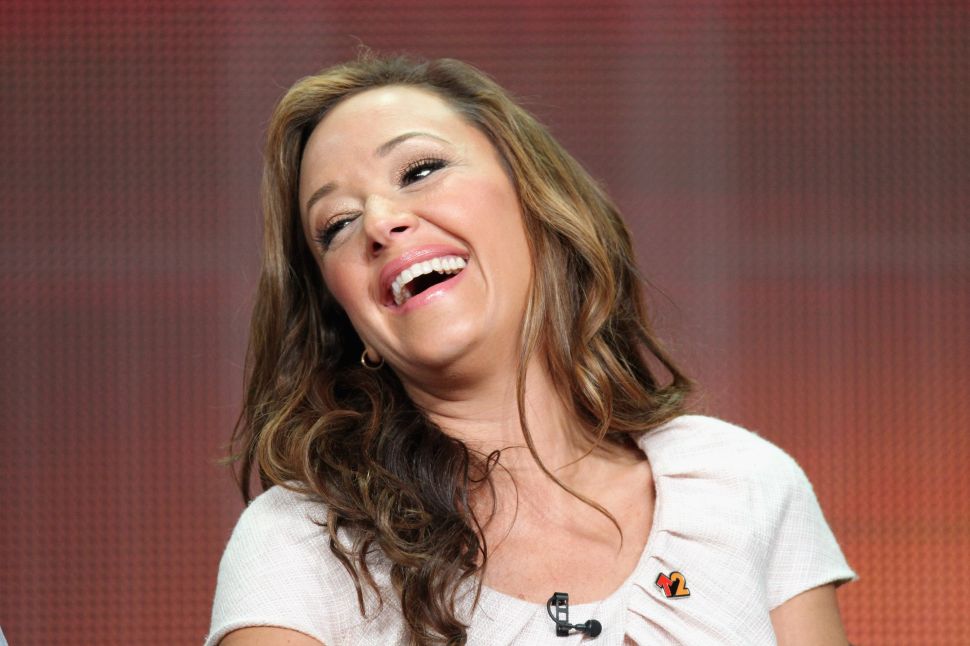 Kevin Can Wait star and former Scientologist Leah Remini didn't hesitate to take down Tom Cruise in a recent Reddit AMA about the religion.
One user asked her, "I'm just going to get straight to it. Is Tom Cruise a good person?"
According to The Wrap, Remini held nothing back in her response, saying, "No! Just going to get straight to it, no! There is a public persona of the guy who looks at you directly in the eye and shakes your hand and hugs you and is an attentive person to you and there's the person behind the mask who is a completely different person."
Remini continued: "Someone could say we all have that—what we are to the public and who we are behind the scenes, but the people who are around Tom and work for Tom, not even people who are Scientologists, they will say he is diabolical. People who've worked with me will say I can be an asshole—all actors can be. That is different. He's very similar to David Miscavige, they could be twins."
Miscavige is the leader of the Church of Scientology—his official title is Chairman of the Board of the Religious Technology Center (RTC).
This isn't the first time Remini has called out Cruise. Last year, she told Larry King that the Hollywood actor believes she's "literally the devil" for leaving Scientology and that "Tom and most Scientologists, all Scientologist, are taught to believe that people like me are literally the devil, that we mean them harm."
Remini was raised within the religion but left the Church in 2013. Since then, she has been an outspoken critic of Scientology's teachings and methods and her upcoming Scientology and the Aftermath aims to expose less wrongdoing within the religion.
Specifically, Remini and other former high ranking members and executives will "explore stories of abuse and harassment those who have left the Church say they have endured," The Wrap reported.
Other prominent Hollywood stars rumored to be involved with Scientology include John Travolta, Will Smith and Elisabeth Moss.