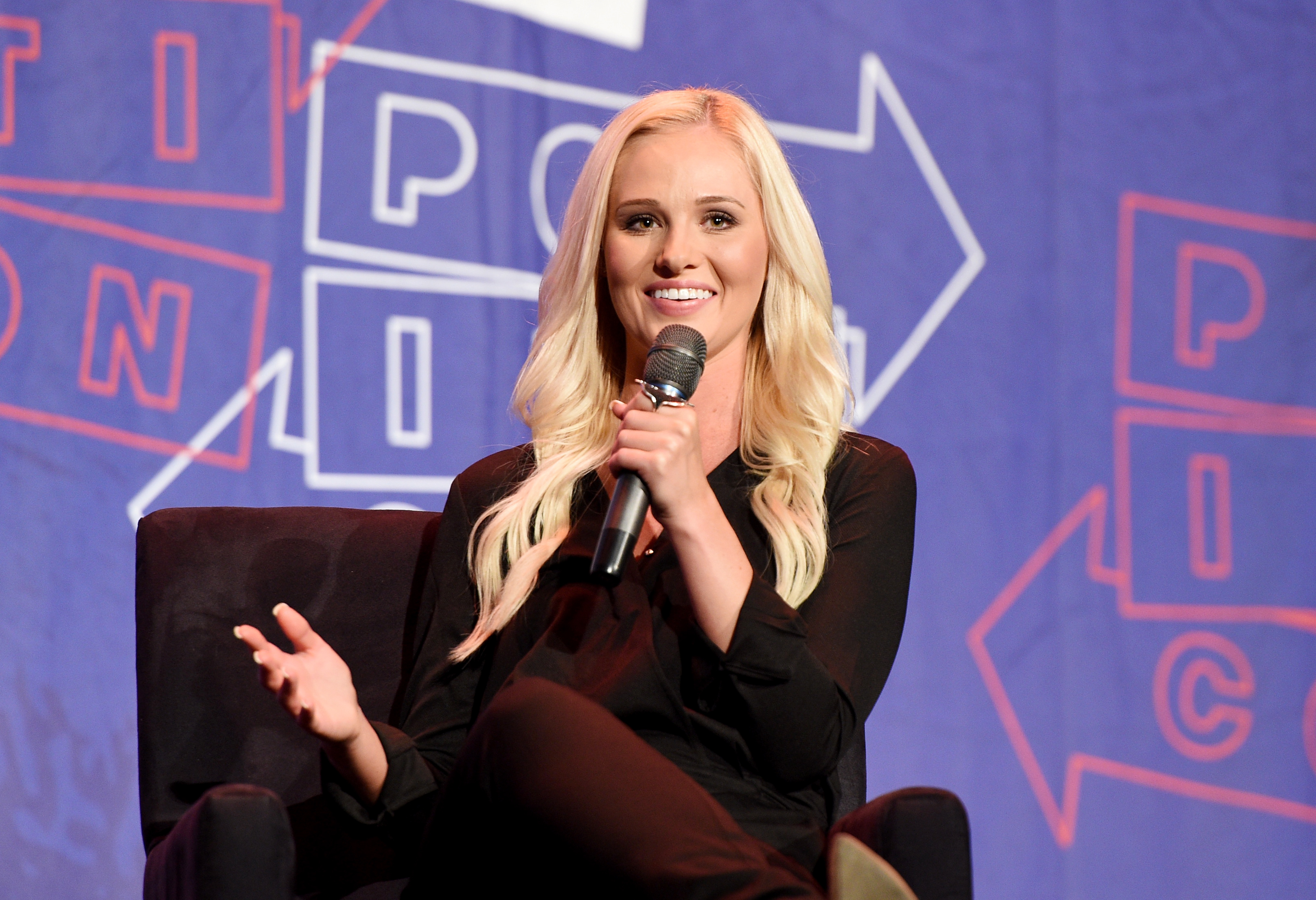 Right-leaning political commentator Tomi Lahren is joining Fox News in a contributor role, THR reports. Many speculated that Lahren would be a good fit for CNN following the firing of Jeffrey Lord, but the 21st Century Fox-owned network swooped in and signed her to appear on its opinion shows and work on "an FNC digital product currently in development."
Lahren took to Facebook where she expressed her excitement for the opportunity. Though she is familiar to television viewers, it is Facebook and other non-traditional platforms where the 25-year-old has developed and maintained a significant following.
[protected-iframe id="3c7348018e864cb82df921da2fe32a03-35584880-125099115″ info="https://www.facebook.com/plugins/post.php?href=https%3A%2F%2Fwww.facebook.com%2FTomiLahren%2Fposts%2F1511409115618937&width=500″ width="500″ height="311″ frameborder="0″ style="border: none; overflow: hidden;" scrolling="no"]
Lahren's new role with Fox News begins tonight with an appearance on Sean Hannity. Previously, she hosted shows for Glenn Beck's The Blaze and One America News Network.
Earlier this month, Lahren spoke to THR about the lack of conservative commentators in mainstream media.
"It seems as though the only diversity some networks won't embrace is diversity of opinion," she said at the time.
On being a right-winger featured on more liberal platforms, she said: "I enter the lion's den every chance I get because I know it's the only way to get the message out to traditionally non-conservative audiences. I can take a hit and bounce back."
Though Fox News has been pulled from its broadcasts in the U.K., it remains one of the top-rated news shows in America.