What do the best new restaurants in Las Vegas have in common? Bold flavors. Menus designed for communal dining. Transporting experiences whether you're dining on or off the Strip. Buzzing spaces that feel upscale without being stuffy. In a word: fun.
Here are five new places to feast in Vegas.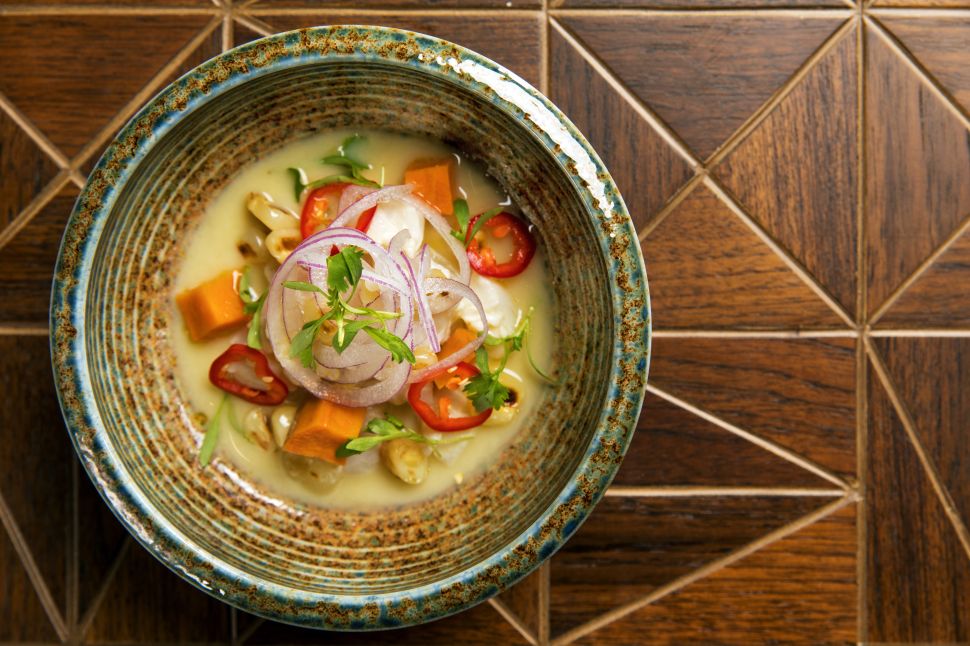 Chica, a pan-Latin playground from celebrity chef Lorena Garcia located in The Venetian, is a festive place for ceviche, fruit-forward tropical cocktails and smart riffs on comfort food. Garcia's toothsome pasta-free mac con queso features large-kernel Peruvian corn (choclo), hearts of palm and spinach in a parmesan-cream gratin. Rotisserie chicken is served with waffles at brunch, in a sandwich for lunch and with Peruvian potato salad and chimichurri at dinner. Arepas and empanadas are also crowd-pleasers any time of day. The excellent Cuban sandwich is a substantial lunch (showcasing an ideal balance of mojo-marinated pork, ham, swiss cheese and pickles) without being the kind of overwhelming, butter-soaked, grease-packed gut bomb you've had elsewhere.
And as we discovered over the weekend, Chica throws down at brunch with dulce de leche challah French toast, espresso churros and house-made chorizo with eggs, grits and a smoky tomato ragu. Garcia is from Miami, where cultural and culinary mashups reign. It's a style of living, cooking and happiness that Vegas is embracing, too. Next door to Chica is an outpost of Yardbird, a lively Southern-themed restaurant run by the same Miami-based restaurant group (50 Eggs). Down the corridor in The Venetian is an outpost of Miami's Sugarcane, where chef Timon Balloo, who counts Chinese, Indian and Trinidadian roots among his heritage, is cooking with flavors from all over the globe.
Chef Brian Howard's Sparrow + Wolf is a deeply pleasing neighborhood restaurant with its own worldview. Located in Chinatown on Spring Mountain Road, this is a modern American restaurant that dazzles with its unlikely flavor combinations in wholly original dishes. Howard's Chinatown clams casino is a showstopper with Chinese sausage and uni and shiitake mushrooms: It's creamy, earthy, meaty, briny and umami to the max. Udon with lamb ragu, a comforting mashup of toothsome Japanese noodles and Bolognese sauce, is another triumph.
Howard, who previously worked as executive chef at Comme Ça in The Cosmopolitan, loves nose-to-tail cooking, so he stuffs dumplings with bone marrow and beef cheek. His campfire duck features both Hudson Valley duck breast and foie gras. Howard serves lamb tartare and assorted charcuterie. He improves the experience of spicy chicken wings with his big butcher wings and their burnt tomato and 'nduja viniagrette. Sparrow + Wolf is a satisfying spot whether you come for snacks or a long leisurely dinner.
Michael and David Morton, sons of steakhouse mogul Arnie Morton, have opened a glamorous new restaurant at Hard Rock. MB Steak (the MB stands for My Brothers) is a modern spot for meat-focussed feasts where you can create a different kind of surf-and-turf by sharing a 32-ounce braised, pepper-crusted short rib and a 12-ounce Maine lobster tail.
Of course, there are filets, dry-aged tomahawks and double porterhouses from Midwestern ranches in a restaurant that's clearly a tribute to Arnie and his role in creating the great American steakhouse. But this is also 2017, so you have the option of pairing Australian or Japanese wagyu with shrimp scampi or Alaskan king crab. The creamed corn with king crab and roasted poblano peppers packs a nice punch, and the creamed spinach is amped up with a runny egg on top. Chef Patrick Munster (formerly at Steve Wynn's baller SW Steakhouse) plays the classics well, so we recommend starting with onion soup and a salad.
And the Mortons, of course, understand that steakhouses—especially Vegas steakhouses—are all about celebration. So whether it's a special occasion or not, you can indulge in everything from seafood towers and caviar sliders, to a triple-chocolate truffle tower and a sprinkles-covered birthday-cake shake. That highly Instagrammable shake, with its confetti cake, butter-cream frosting and vanilla ice cream, is somehow lighter than it looks. In the world of over-the-top steakhouses, that counts as balance.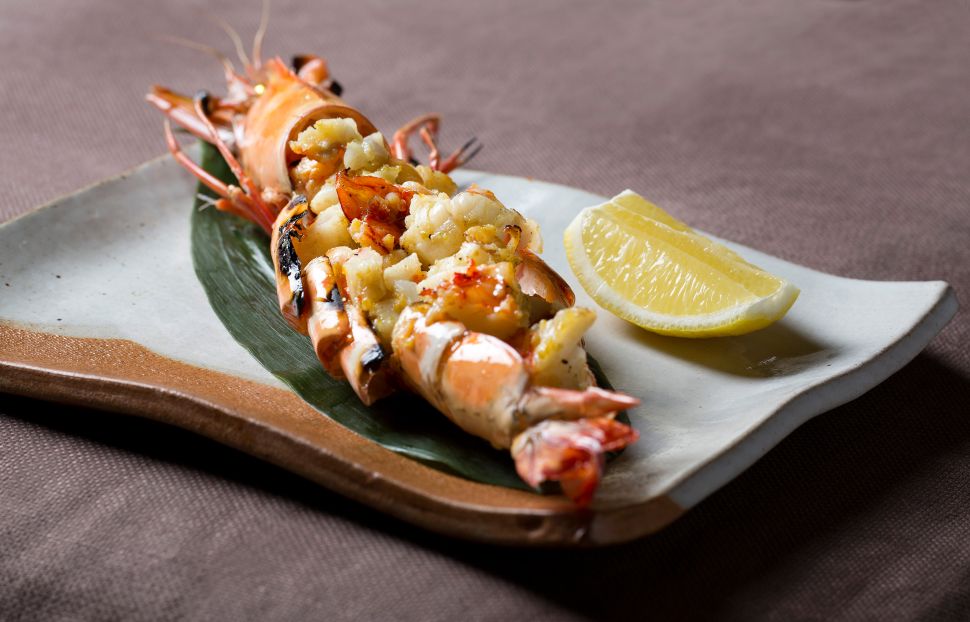 Chef Rainer Becker's Zuma is an international powerhouse with scene-making outposts that cater to A-list clientele in Europe, Asia, the Middle East, New York and Miami. Like the other Zumas, the new Vegas location at The Cosmopolitan serves contemporary Japanese food. Beyond the requisite high-quality sushi and tempura, there's a robata grill for luxurious, umami-rich king crab with ponzu lime butter, as well as Chilean sea bass and even wagyu tomahawks.
A lot of guests order family-style at Zuma, but you can also opt for an omakase adventure or try the new summer menu where $60 gets you three courses along with salad and miso soup. Becker likes food that pops, so the summer starters include yellowtail sashimi with green chili relish, ponzu, and pickled garlic. Second courses include spicy beef tenderloin with sesame, red chili and sweet soy. Pair your meal with a cocktail or some sake that's exclusive to Zuma. 
For a sweet finish, there's a refreshing chawanmushi with exotic fruits that upgrades all your fruit-salad taste memories. The chawanmushi is part of the summer prix fixe, or you can enjoy it as part of a dessert platter/boat that's built for sharing and encourages picture-taking. Make your own scene.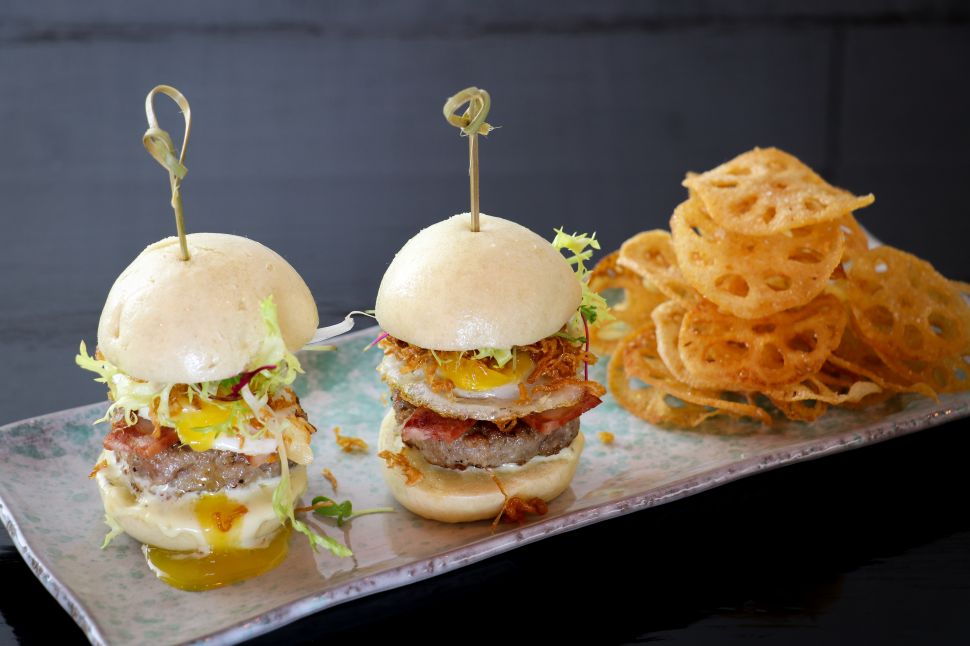 Bao wow. Chef Jamie Tran's Asian gastropub in Southwest Vegas serves habit-forming bao sliders with both housemade pork sausage and Chinese sausage. The sliders are also adorned with crispy shallots, fresh herbs and a jalapeno aioli. It's a good introduction to a restaurant where the food snaps and crackles with big flavors and textures.
Tran's hamachi crudo comes with a jalapeno tapioca crisp. The crispy Vietnamese summer rolls have a filling of Duroc pork and shrimp that resembles a country pate while the accompanying garlic citrus vinaigrette provides acid and kick. Order beef tendon crisps and your server will pour chili lime sauce over them at your table. The braised Duroc pork belly with seasonal mushrooms, sticky rice, mustard greens and a savory cherry sauce is delightful crispy, fatty, meaty and tender. And, of course, it comes a separate chicharron crisp for some extra crunch. Tran (who previously ran the kitchen at DB Brasserie) tells me she's excited to be cooking her own food and will be changing her menu seasonally. This is a boundary-bending restaurant bursting with potential.