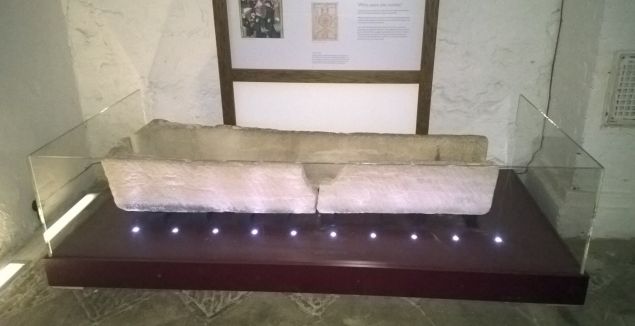 Another day, another priceless relic of history caught in the crossfire of snap-happy tourists. This week, a family visiting the museum at Prittlewell Priory museum in Britain's Southend-on-Sea damaged an 800-year-old coffin, which is believed to have once held the remains of an important monk, while attempting to take a photo of their child inside the artifact, reports the New York Times.
The Southend-on-Sea Borough Council posted before and after images of the sandstone coffin on its Tumblr, along with an announcement that the object will be be sent to undergo repairs, which are estimated cost of £100 (approx. $130).
On Sunday, August 20 a family visiting the museum placed their child inside the coffin for a photograph, damaging the item in the process. The event was captured, although not clearly, on the museum's CCTV cameras. However, the family left without reporting the damage, according to the Times.
Ann Holland, Southend-on-Sea's executive councillor for culture, said in a statement that the coffin, after restoration, will likely be displayed in a "completely enclosed" case going forward.
"The area will reopen as soon possible," said Holland in the Council's announcement. "In the meantime we would like to remind all visitors that they should observe and respect any barriers and signs in place that are there to protect our important heritage and history."
The coffin, according to the Council, was not exactly in pristine condition prior to the incident. It was discovered in three pieces in 1921 at the priory, and contains a crack in the center and missing piece along the top. The museum was able to recover the newly dislodged piece of sandstone, and plans to reattach it using "special adhesives."