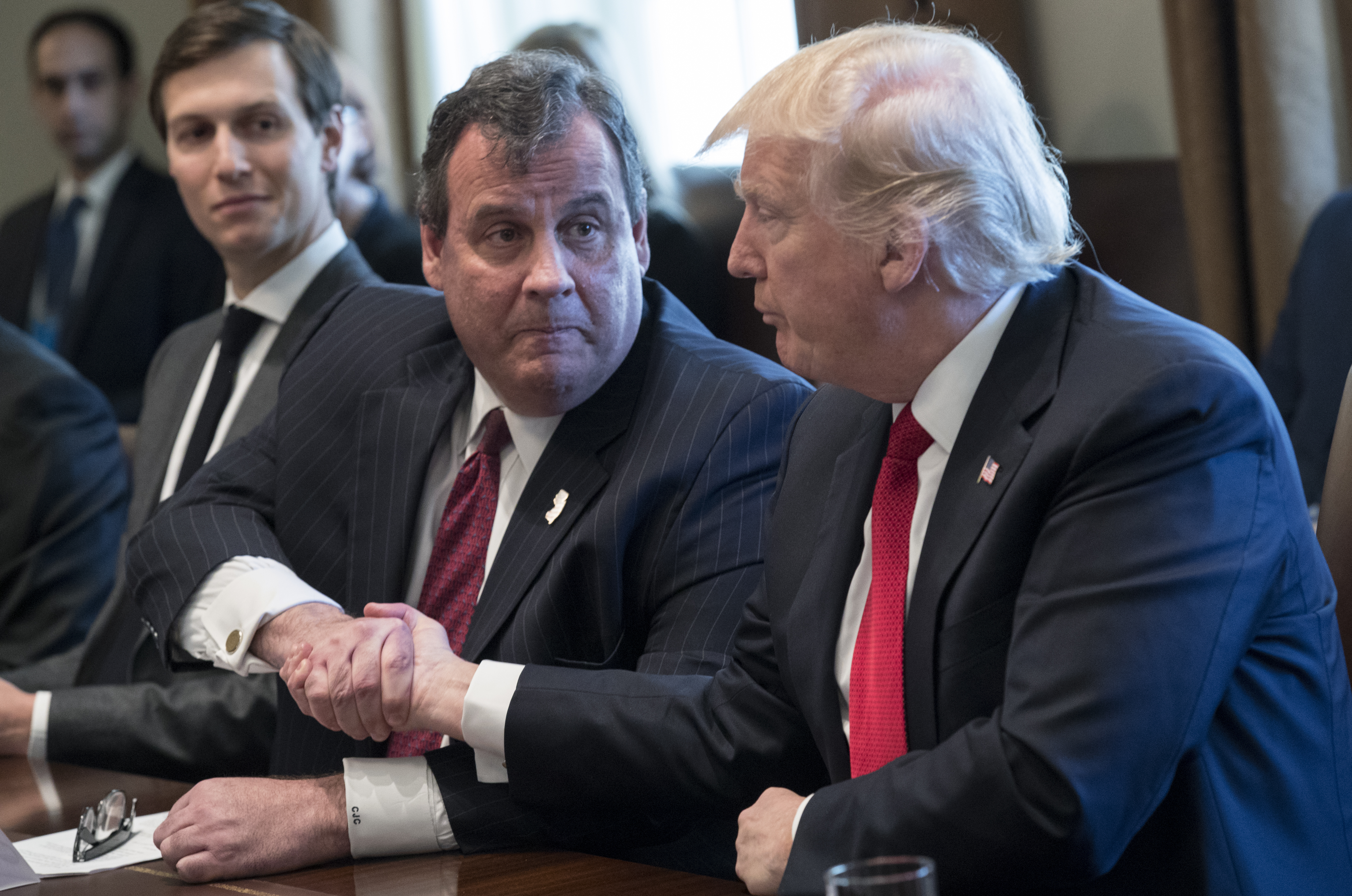 President Trump on Thursday said he will declare a public health emergency to combat the opioid addiction crisis, adopting the chief recommendation from a special commission led by Gov. Chris Christie.
Trump told pool reporters at his Bedminster golf club that his administration is drawing up documents to make the national emergency declaration. The president called the opioid death epidemic in the United States a "serious problem" and pledged to spend time, effort and money on the issue.
"I'm saying officially right now it is an emergency," Trump said. "This is a national emergency and we are drawing up documents now to so attest."
Trump's announcement came two days after his top health official threw cold water on Christie's idea of declaring a national emergency. Health and Human Services Secretary Tom Price said Tuesday that the federal government already had the power and resources needed to address the issue without an emergency declaration.
"We believe that at this point that the resources that we need or the focus that we need to bring to bear to the opioid crisis at this point can be addressed without the declaration of an emergency, although all things are on the table for the president," Price said then.
Trump made no mention of Christie's report on Tuesday during a briefing on the opioid crisis, instead focusing on deterrence and federal drug crime prosecutions — something not mentioned in the Christie report — and teaching young people that drugs are "no good; really bad for you." But by Thursday, Trump seemed to have warmed to Christie's idea to declare a national emergency.
Declaring a national emergency was the top recommendation of the president's Commission on Combatting Drug Addiction and the Opioid Crisis, which is chaired by Christie and released an interim, 10-page report July 31. The commission told Trump an emergency declaration would free up resources, empower the administration and pressure Congress to provide more funding to address the issue.
"It would also awaken every American to this simple fact: if this scourge has not found you or your family yet, without bold action by everyone, it soon will," the report said.
Specifically, the commission said a national emergency would allow the administration to remove restrictions on where Medicaid patients can receive treatment and to negotiate lower prices on naloxone — a life-saving overdose antidote — for government units. It also recommended developing non-opioid pain relievers, mandating medical education in opioid prescribing and stemming the flow of fentanyl, a powerful synthetic opioid, into the country.
In a statement, Christie thanked the president for accepting the commission's national emergency recommendation.
"It is a national emergency and the president has confirmed that through his words and actions today, and he deserves great credit for doing so," Christie said. "As I have said before, I am completely confident that the president will address this problem aggressively and do all he can to alleviate the suffering and loss of scores of families in every corner of our country. We look forward to continuing the commission's efforts and to working with this president to address the approximately 142 deaths a day from drug overdoses in the United States."