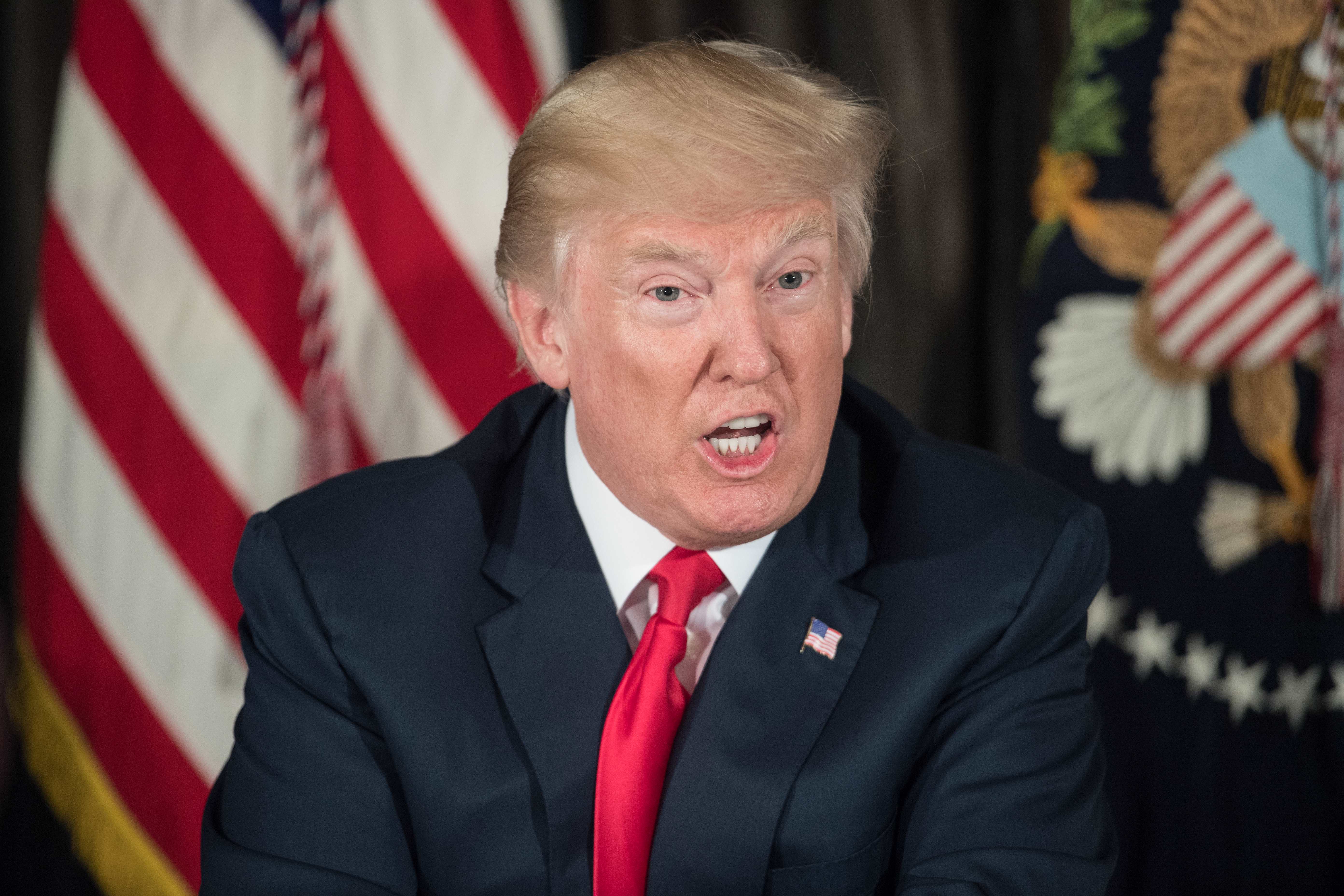 When President Donald Trump, his body language speaking as loud as his words, sternly warned North Korea last week that if they acted on their nuclear attack threats they would be met with "fire and fury," the Left and their media allies immediately went into an overactive uproar.
They claimed that the president's words had undermined our credibility, limited our options and escalated tensions.
​
Did they?
These same folks didn't seem to have the same angst when President Clinton made virtually the same threats almost a quarter of a century ago.
Unfortunately, Clinton's threats had no teeth. He allowed Jimmy Carter, an appeasement specialist with the diplomatic skills of Neville Chamberlain, to negotiate a deal with the Kim government. The 1994 'deal' failed.
There are three basic options for dealing with North Korea, a throwback to the Stalinist era and the most repressive regime on the planet.
First, we could take out the Kim regime. Second, we can employ various forms of diplomacy to hold the regime in check and, third, we can pressure the Chinese, who hold North Korea's fate in their hands, to, in turn, force the North Koreans to stay in line.
For years, and through several administrations we went the diplomatic route. Former President Barack Obama called his approach "strategic patience."
We've seen how that worked out.
For years as we sat patiently and watched, as barbarous thugs inside North Korea moved full speed ahead in their quest to achieve nuclear attack capability. A dangerous, unstable, unpredictable and irrational little dictator now has the capacity to kill millions of people.
We spoke softly, but carried no stick. It was weak diplomacy with no military option.
Obama's National Security Advisor, Susan Rice, this week said that we should "tolerate" Kim Jong Un having nuclear warheads on intercontinental ballistic missiles. That's the logical — and tragic — result of "strategic patience." What else would be "tolerable"? An attack on Guam, Hawaii, Alaska or worse?
Virtually every leader would prefer to see the situation defused without military action. They all know that a war on the Korean Peninsula would be catastrophic.
However, having the Koreans who surround their young dictator know that the United States is prepared, if necessary, to unleash its' awesome military might could be the linchpin to diplomatic solutions.
The big stick sometimes gets the attention of even the most irrational.
Our military options are limited by several factors, not the least of which is North Korea's proximity to Seoul and the nearly 25 million people who live in and around the South Korean capital, and the devastation that would occur there in the case of attacks by conventional, chemical or nuclear attack.
Short of war there are options that can be exercised. It may be necessary to escalate, both with rhetoric and military buildup, to create the possibility of de-escalation.
That could include moving more assets into the area, including defensive systems like THAAD as well as offensive carrier strike groups.
Such moves would have two key audiences. One in North Korea, the other in China.
China is the potential key to the situation. Trump's words may have been intended as much for Chinese leader Xi as well as Kim.
China controls the food and energy supplies of North Korea. They have maximum leverage over Kim. If they can be convinced it's in their interest to end support of Kim's regime it would defang Kim.
Convincing China that they must do more than provide lip service in favor of additional sanctions at the U.N. could take several forms. One thing that will help move the Chinese is convincing them that war is a credible possibility. That's a scenario they don't want.
Another is to hurt their economy. That could take several forms, especially limiting their banking access to western capital. Additionally, a consumer boycott of Chinese goods would certainly get Beijing's attention.
They'd also be concerned if Japan is viewed as going nuclear in response to Kim's provocation.
During the presidential campaign, candidate Trump was especially effective in verbal jiujitsu, turning opponents strengths against them and disabling them. His rhetorical battle with Kim may be his international application of that approach.
North Korea has historically believed that we feared warfare on the peninsula so much that we'd ultimately back down.
Trump is now, through his rhetoric and actions, turning that strategy on Kim. He's beginning to convince them, and their Chinese allies, that war isn't worth it to them.
It's today's version of the Cold War "MAD" or Mutually Assured Destruction. The difference, of course, is that Kim Jung Un doesn't have the same value for life and basic rationality of Nikita Khrushchev.
This is not the time to quibble about rhetoric. It's no time for partisanship. It is time for a united stand against the recurring threats of a hostile regime.
Avoiding war is paramount. The best way to do that is with a diplomacy that proceeds from manifest strength not perceived weakness.
Charlie Gerow is the CEO of Quantum Communications and Vice Chairman of the American Conservative Union.