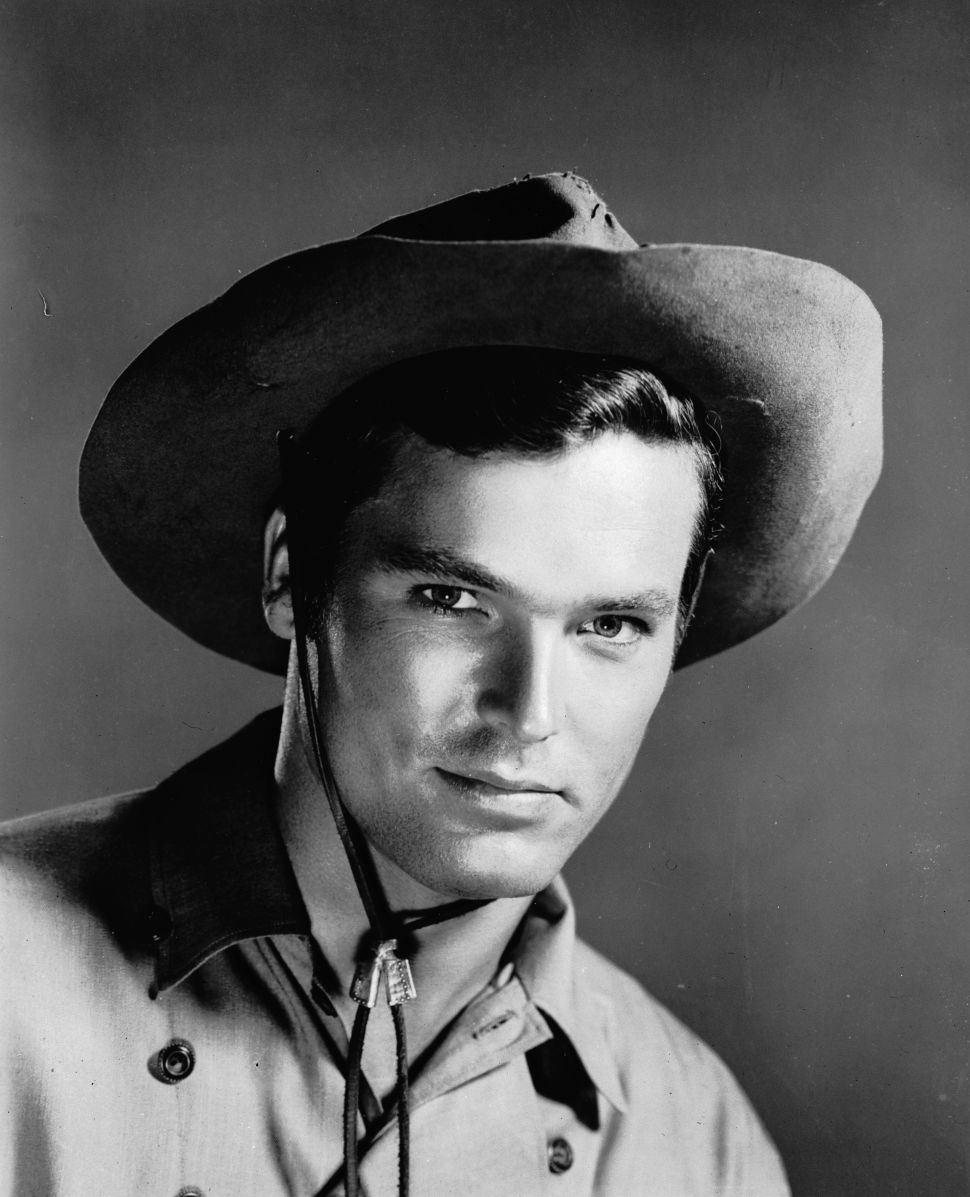 Actor Ty Hardin, best known for his role in the hit ABC TV Western Bronco, has passed away. He was 87.
According to THR, Hardin passed away on Thursday in Huntington Beach, California. His wife, Carolyn Pampu Hardin, noted that he had been "in failing health."
Hardin starred in Bronco from 1958-62, but what many may not remember is that he was not ABC's original star. Hardin got the gig as Bronco Layne in Cheyenne only after actor Clint Walker walked from the show during a contract dispute. However, Hardin was such a hit that the network gave him his own spinoff series once Walker returned. The Old West is just full of surprises, ain't it?
In addition to Bronco, the strong-jawed Hardin was also known for his roles in Maverick and Sugarfoot. He scored parts in major motion pictures as well, including Merrill's Marauders, The Chapman Report, PT 109, Wall of Noise and more. The Hollywood star even headlined a handful of European movies and an Australian TV show. Overall, Hardin — who was ironically born in New York City — was active in entertainment from 1958 all the way to 2011. He enjoyed a long and successful career with his last acting credit coming in The Back-up Bride.
Before his acting career, Hardin served in the Korean war and played football under Coach Bear Bryant at Texas A&M, according to THR. He got his start in the industry in the most Hollywood way possible: a talent scout spotted him at a costume party where he was dressed up as, what else, a cowboy.