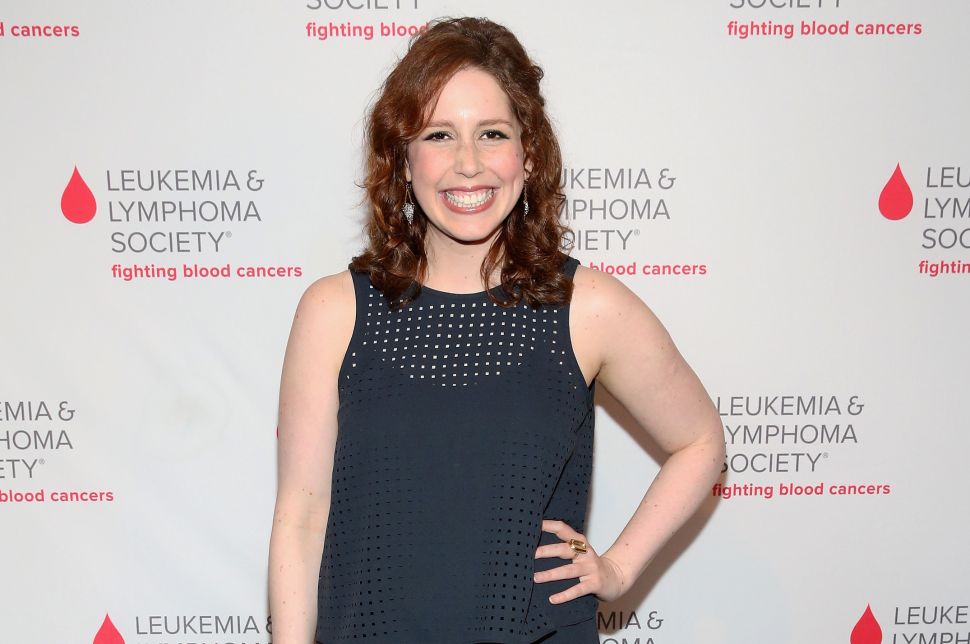 Vanessa Bayer created some memorable characters during her seven year stint on NBC's Saturday Night Live, and while she was never a breakout star in the mold of Kate McKinnon, she proved herself to be a very funny and capable performer. Her final season efforts earned her her first-ever Emmy nomination, and fans are interested in what she does next. But before looking forward, Bayer has taken the time to reflect on the recent past.
"It felt like it was time for me," Bayer said when asked by THR why she left SNL. "I had seven seasons and just felt like it was time for someone else to do that job."
So how did the cast take the news?
"Colin [Jost] wrote this goodbye sketch for the people who were leaving," she said. "He wrote this song, and all the details he put in it were about me talking about my sketch group from college and how I bring my brother and best friend to every show. I didn't realize he knew me so well. You make such close friends there."
While Bayer was featured in a ton of sketches and had the opportunity to write a lot of hilarious characters, she does remember one sketch that never made it to air.
"Something that never got on [the show] was that I would try to write these backstage sketches where I would go into the host's dressing room and be really scary and aggressive to them because that's not my personality. I'd say, 'Hey, don't step on my lines.' I thought it would be funny that onscreen I'm really smiley, but behind the scenes everyone is really scared of me. It never got on because I think even me pretending to be scary is sweet and silly."
Honestly, we'd love to see that. We're going to miss Jacob the Bar Mitzvah Boy and Bayer's dead-on impression of Rachel from Friends. But, fans won't have to wait too long to see Bayer perform again as she's set to co-star in the romance comedy Ibiza due out in 2018.