If you happen to be heading to Italy for the Venice Film Festival at the end of the month, and want to spot some celebrities while eating, imbibing and snapping plenty of photos, there are some seriously buzzy options to choose from. That includes classics like Harry's, where Ernest Hemingway was once a regular (and where the Bellini was invented, if you need another excuse to visit), and terraces devoted to romantic dinners in Venice during the film festival, these are the spots to explore atop the canals.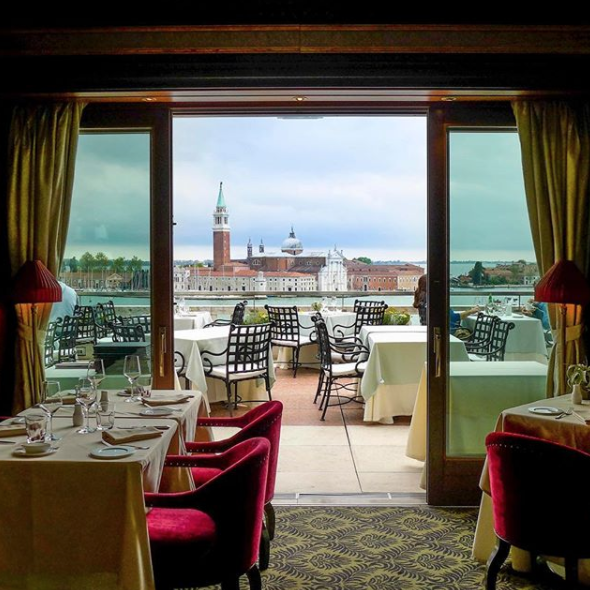 If you're looking for a celebrity hot spot that also offers epic views, try Terrazza Danieli at Hotel Danieli. The restaurant is best known for its romantic terrace (meant for special summer moments, according to the website), but is also ideal for low-key celebrity sightings. Prepare to see at least one Hollywood couple snacking on traditional Venetian cuisine.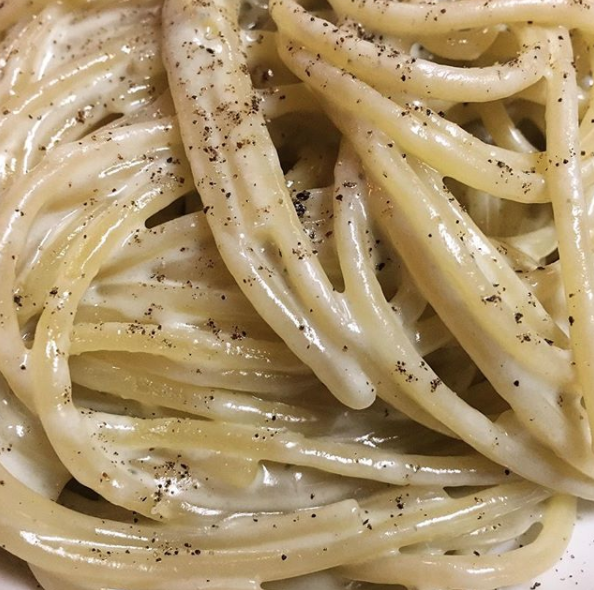 For those searching for a less tourist-heavy experience, try this tiny spot that only seats 22 diners. Da Arturo has been open for 36 years, so they certainly know what they're doing. While the restaurant is known for their meat dishes, they also have an entire vegetarian menu and of course, there's plenty of pasta.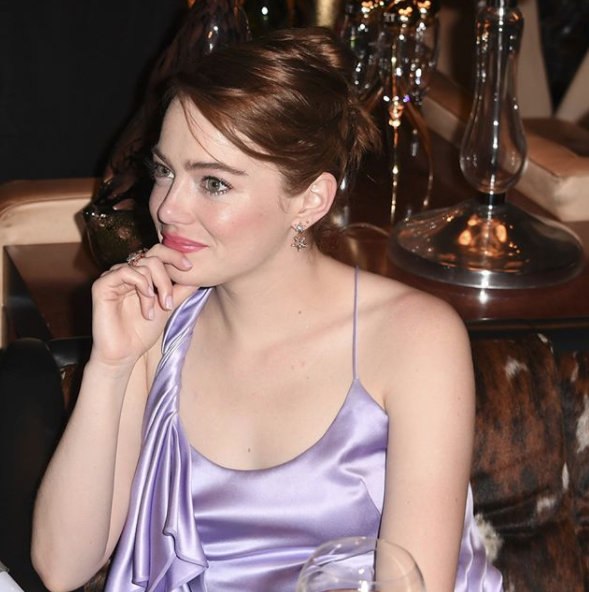 At PalazzinaG, Philippe Starck whipped up some over-the-top décor, making the ground floor and the terrace into true Hollywood hangouts. Harvey Weinstein is a fan of the starry establishment, and Emma Stone was spotted there last year during the festival for an official La La Land party. On the Krug Terrace they serve dinner and drinks, making for a romantic evening. Expect plenty of champagne toasts.
If you're searching for an unforgettable after-dinner cocktail, there's nowhere with more history than Harry's Bar. The spot opened at Cipriani in May of 1931, and since then has fed its fair share of superstars. Their guest book boasts signatures from Charlie Chaplin, Barbara Hutton, Orson Welles, Peggy Guggenheim and Truman Capote, the latter of whom reportedly loved the bar's sandwiches. Hemingway was particularly fond of the bar, as he wrote there during the winter of 1949, camping out at his very own table. Recently, Clint Eastwood, Nicole Kidman and Jude Law made appearances (not all together, of course). If a surprise visit from a legend isn't enough to convince you, perhaps the custom cocktails will—the Bellini was invited at Harry's.
While guzzling drinks like Hemingway sounds appealing, sometimes you're looking for an evening out that's a bit less boozy, and far more high energy. The B Bar is a lounge inside the Bauer Hotel with DJs, vodka martinis and plenty of dancing. There's live jazz music, and it's a favorite for socialite sightings.
Read our guide to the top five hotels to stay at during the Venice Film Festival and also check out our guide to all the art museums and exhibits to see during the Film Festival.