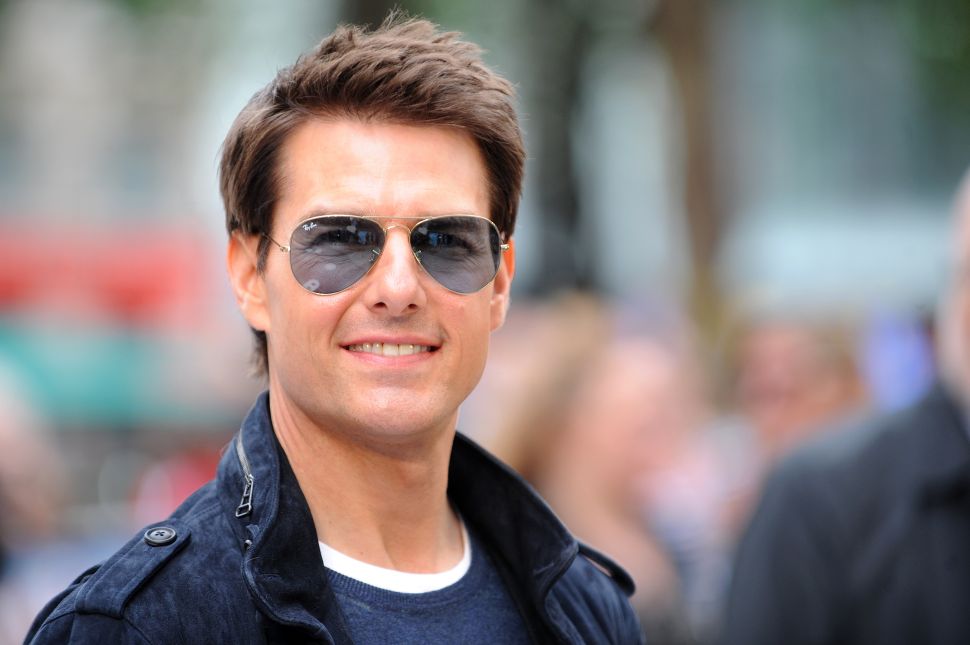 It's pretty cool that Tom Cruise does nearly all of his own stunts. Sure, it's just a marketing ploy to help sell tickets to the Mission: Impossible franchise ("Come see Tom Cruise hang on to the side of a moving plane!"), but it works. Unfortunately, physically demanding stunts are dangerous and can take a toll on the body, as Cruise recently learned the hard way.
The 55-year-old actor injured his leg while filming a stunt for the upcoming Mission: Impossible 6 in London on Sunday. You can see video from the accident below.
As you can see, Cruise was meant to jump onto the roof of the opposite building while wearing a safety harness in a wired rigging, but fell just short and hit the side of the wall. He then pulls himself onto the roof and tries to walk it off before buckling with a noticeable limp. Soon after, he was taken away by crew members on the safety team.
At this time, it is unknown what the extent of his injuries, if any, are. As of now, Paramount Pictures has not announced a production delay of any kind. Even if Cruise is able to continue shooting, it will be worth monitoring to see if he is still game to go through with the biggest stunt work of his career. Skydance Media CEO David Ellison told Collider back in March that the film would feature a "mind-blowing" sequence from the actor that surpassed any of his previous work.
What Tom is doing in this movie I believe will top anything that's come before. It is absolutely unbelievable—he's been training for a year. It is going to be, I believe, the most impressive and unbelievable thing that Tom Cruise has done in a movie, and he has been working on it since right after Rogue Nation came out. It's gonna be mind-blowing."
However, we're guessing Cruise is down for anything that helps to mask the rotting smell emanating from his summer flop The Mummy.
Mission: Impossible 6 is due out on July 27, 2018.