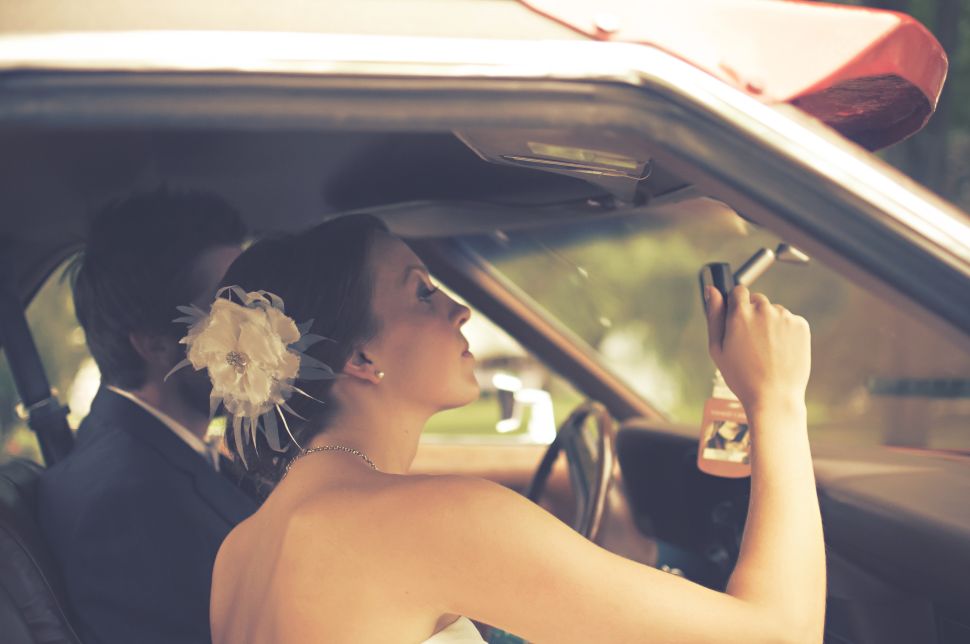 So you just got engaged—congrats! But wow did your life just change. All of a sudden all your free time seems to be consumed by planning the details of your big day. And the appearance of your skin (as well that of your groom) at your wedding will likely be high on your list of concerns. This will probably be your most photographed day ever, after all.
As a dermatologist for over 25 years, I've been a part of many bridal-beauty prep teams. It's my job to pave your path to great skin so you're glowing as you walk down the aisle. That journey begins when you officially set the date for your wedding. That's when the clock starts ticking, and it's usually around this time that I'll meet a bride-to-be in my dermatology office, wanting to ensure she's doing everything possible to have perfect skin to match her perfect wedding. Here is my skin care checklist for anyone approaching their big day.
Identify Your Goal
Everyone wants to look their absolute best on their wedding day, but not everyone has the same concerns. To put your checklist together, it's important to first identify what you actually need help with. Is it clarity? Even tone? Smoothing fine lines? Honing in on those issues will help your doctor advise you and give you plenty of time to remedy them.
I suggest meeting with your dermatologist at least three months before the wedding, and following up monthly. I want everything wrong with your skin to be squared away well before the date, and the reality is that may take a few tries to get right. This is especially important with health-related concerns like acne, pigmentation, and redness, as they may need more aggressive treatment.
Know Your Options
Once you know what you are working toward, it's time to get down to the actual work. It's best to start at least six weeks before the big day. If sunspots and uneven skin tone are your issue, the Alexandrite laser is my recommendation. It's a great treatment for any discoloration or sun damage on your neck and chest—which is imperative if your dress is low cut. If you need a bit of lifting or firming, I love using a 3D laser, which is great for the neck. For any redness, I recommend the award-winning VBeam laser. And if you are concerned about any fatty bulges then a treatment with the revolutionary SculpSure laser might be for you. It slims you by reducing areas of fats in the thighs, underarms, tummy, and butt with no downtime—this is a new era of dermatology.
Try Something New…Now
If there was ever a time to shake up your beauty routine, this is it. If you've been contemplating injectable fillers, Botox, lasers, or any new products, the lead-up to your wedding is the perfect time to go that extra mile. But be careful: There is always the possibility that adding something new into your beauty routine might need adjusting, which is why it's important to allow time for tweaks before your big event.
Using injectables are a great way to look like a fresher, younger version of yourself. If this is your first time getting injectables or laser, it's best to do it four to six weeks before your wedding, to ensure you are happy with the results. You can always get touch-ups if necessary. Avoid any type of injectable the week of your wedding. As for products, start new ones a month before to be sure they are effective for your skin.
Crisis Control
No matter how much you plan ahead, there is always the chance that something may go awry late in the game.  That's why having a contingency plan is essential.
Here's the fix for a few common beauty issues that arrive without an RSVP:
Pre-Menstrual Breakouts or Stress Pimples: Have on hand a product containing sulfur to apply the night before to the problem area. It draws the oil out of skin and eliminates redness. This natural ingredient is a proven fast-acting remedy.
Under Eye Circles: Prevention is the best medicine. To avoid dark under eye circles, minimize alcohol and salty food the night before your wedding. And, of course, beauty sleep is key!
Start Your New Life Together
Just because the wedding is over doesn't mean your skin honeymoon has to be. By the time you say "I do," you've hopefully found a skincare routine worth committing to. Keep that newfound relationship going by incorporating the tips, products, and treatments you've learned on your wedding journey to beautiful skin. Continue with your new habits and I promise you and your skin will live happily ever after.
Board-certified dermatologist, dermatological surgeon and native New Yorker, Dennis Gross, M.D., founded his NYC practice in 1990 following extensive research at prestigious institutes, including Memorial Sloan-Kettering. He and his skin care expertise have been featured in publications including The New York Times Magazine, Elle, Vogue and Harper's Bazaar. Find him on Instagram at @dennisgrossmd or www.dennisgrossmd.com.