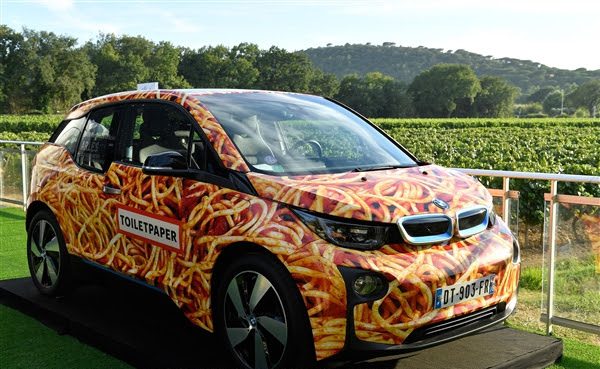 Despite a summer lull on the auction circuit, Leonardo DiCaprio's celebrity-filled St. Tropez charity auction has provided plenty of buzz over the last week as information about sales and attendees flood the transom. The annual party and fundraising event for the actor's environmental foundation raked in nearly $30 million, thanks to sales of works by Urs Fischer ($2.5 million) and a plate painting by Julian Schnabel (approx. $471,000), according to Derek Blasbberg's report from the festivities for Vanity Fair.
Later in the week, DiCaprio's art advisor Lisa Schiff revealed to Art Market Monitor's Marion Maneker that the charity auction also featured record prices for works by Andrea Bowers, a collage by Adrian Ghenie, a neon sculpture by Tracey Emin, an edition by Lynda Benglis and a work on paper by Cecily Brown. Artist Lawrence Weiner's conceptual artwork ALL IN A PLACE IN A MANNER OF TIME (which we previously reported) was bought by businessman and philanthropist Leonard Blavatnik, also for a record price.
But the big buy of the night was the purchase of painting by Jenny Holzer by rising star collector and Japanese businessman Yusaku Maezawa, according to artnet News. The collector (read our 2016 interview with him here) became a major player on the circuit last May when he spent $98 million over the span of two days at Christie's and Sotheby's, and set a record price as the winning bidder on a $57.3 million Basquiat painting. Then, at this spring's New York sales, he spent $110.5 million on a work by the same artist. At DiCaprio's event, Maezawa purchased Holzer's Page 6, a silkscreen featuring declassified government documents.
Last but not least, a Swiss collector purchased a custom-designed, electric BMW i3, adorned with imagery of spaghetti by artist Maurizio Cattelan and donated by BMW France, according to a release. The "rolling sculpture" fetched approximately $117, 562.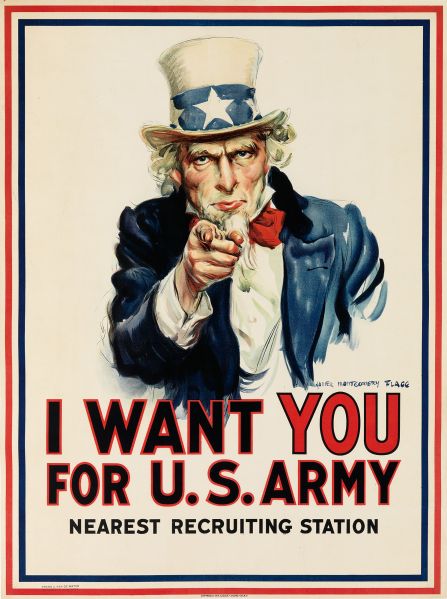 Meanwhile, New York's Swann Auction Galleries closed their summer season on August 2 with a major sale of vintage posters, featuring the largest selection of World War I posters offered in the house's history. Top lots included a 1939 example of the now-iconic (and frequently meme-inspiring) poster Keep Calm and Carry On, which sold for $15,000, and James Montgomery Flagg's I Want You for U.S. Army poster, dated 1917 and sold for $14,3000, according to the house. The hammer total was $433,325, and war posters brought in nearly half of the sale's earnings.
Swann Auction Galleries president and director of vintage posters Nicholas D. Lowry explained the sale's results in a statement, saying, "As expected, the war posters and propaganda sold exceptionally well, with nearly 80 percent of lots offered finding buyers."
He added in an email statement sent to Observer: "An unusual aspect of the sale was a great selection of travel posters, with a focus on beach and summer images. Of especial note was a run of 13 Australian posters, each of which found buyers."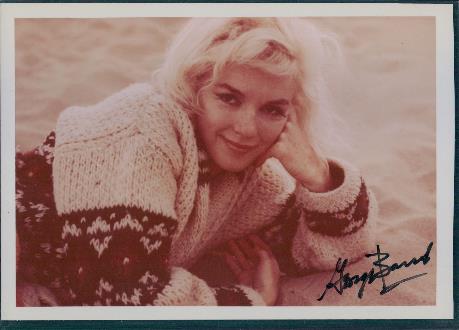 Currently underway is online auctioneer Paddle8's sale "Platinum Blonde: Collectible Marilyn," featuring over 70 pieces of art, photography and memorabilia related to the Hollywood star, according to an announcement from the house. The sale includes over 150 photographs taken by photographer George Barris in 1962 during his last shoot with the actress, including images that have never been seen before. The photos are divided into groups of three, with lots estimated to fetch between $8,000 and $24,000 a piece.
Bidding on Paddle8's Marilyn Monroe sale is open through August 11.