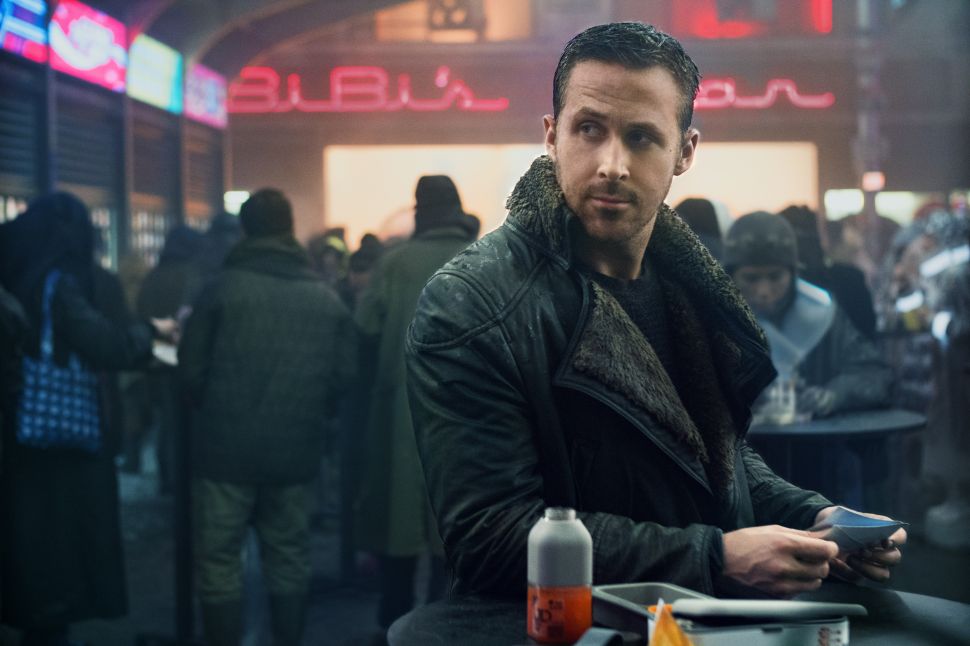 It's been 35 years since Ridley Scott's seminal sci-fi movie Blade Runner hit theaters. October's long-awaited sequel, Blade Runner 2049, takes place 30 years after that story. This begs the question: what has been happening in the three decades that separates the films? Fans have a lot of questions, some of which may be answered by the studio's Road to 2049.
[protected-iframe id="d724de8d6fc57f0fee5bbac0e2361eb1-35584880-125099115″ info="https://www.facebook.com/plugins/video.php?href=https%3A%2F%2Fwww.facebook.com%2FBladeRunner2049%2Fvideos%2F1368560286592428%2F&show_text=0&width=476″ width="476″ height="476″ frameborder="0″ style="border: none; overflow: hidden;" scrolling="no"]
As Warner Bros. begins its media push for the R-rated 2049, they've released this interactive timeline which is meant to help fill in the blanks between the two movies. When last we found ourselves in the Blade Runner universe, Harrison Ford's Rick Deckard and Sean Young's Rachael Tyrell had escaped certain death in the year 2019. Now, the story picks up with Ryan Gosling's Officer K searching for Deckard as the old mystery begins to unfurl once again. A lot must have happened for things to go from Point A to Point B here.
K is a new Blade Runner whose job it is to "retire" illegal replicants following a monumental 2022 event known as "The Blackout," which saw an electromagnetic pulse wipe out much of the West Coast's technology. Naturally, this has plunged the region into chaos and it is believed that certain replicants were behind it, essentially ending the Tyrell Corporation. But, according to the Road to 2049 timeline, Jared Leto's brilliant Niander Wallace is able to bring society back from the edge by solving the food crisis and saving the Tyrell Corporation. He introduces a Nexus 9 line of replicants in the 2030s that are embraced by the masses. We can guess that a lot of trouble will stem from this decision.
Interestingly, the timeline leaves the year leading up to the film completely blank. Director Denis Villeneuve (Arrival, Sicario)—one of Hollywood's best working filmmakers—has teased several short films that could fit into that space and 2049's plot appears to hinge on a central mystery that may be tied into it as well. Perhaps it's good that audiences aren't walking into theaters with all of the answers.
Blade Runner 2049 will hit theaters on October 6.