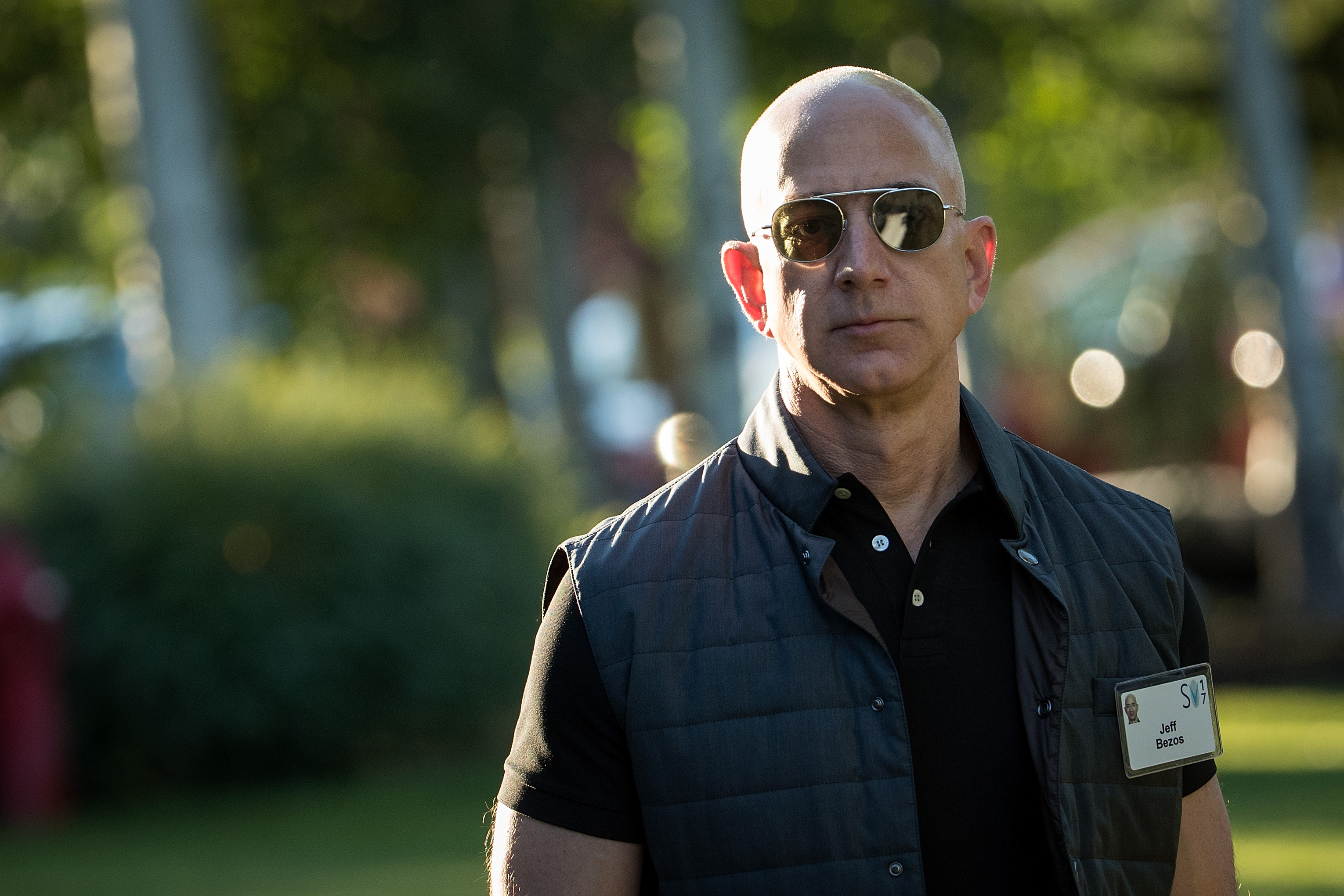 This is the first of brief pieces on how seemingly impregnable business were remade by innovation. The series will cover Amazon vs Walmart; Netflix vs Blockbuster; iPhone vs. Blackberry; Airbnb vs. Hospitality; and Uber vs. Taxi.
Not long ago, Walmart was the undisputed king of American shopping. In the 1970s, 80s, and 90s, it conquered the thousands of local stores that had constituted retail for generations.
By 1997, Walmart seemed unstoppable.  But it was beaten in less than twenty years.
How did that happen?
"Always Low Prices"
Sam Walton got his start in 1945, with a $20,000 loan from his father-in-law and $5,000 in savings. He bought a Ben Franklin variety store in Newport Arkansas, where he developed the strategy that would gut his competition.
Walton found suppliers that would sell to him at lower cost than the ones he inherited. Instead of keeping the profits, as other retailers did, he passed the savings onto customers.  He also did away with the notion of one-off "sales." At Walmart, everything was "on-sale" all the time. The strategy was so successful, that in 1962, it became the philosophy of the first Walmart store: "Always low prices."
This high-volume, low-margin philosophy brought rapid growth to Walmart—and annihilated mom-and-pop shops across the country.
Walmart's next innovation was in logistics. As Walmart opened new stores in small towns and rural areas rather than big cities, it had to build its own new systems for targeted delivery. So Walton constructed massive distribution centers, and established a trucking fleet to ensure that every store was within one day's drive of a center.
In 1985, Walmart began developing Retail Link, a private extranet for retailers that cost $4 billion. This innovative software system gave Walmart suppliers valuable information to supply Walmart stores more efficiently.
The company then doubled down on their logistics operations, investing heavily in big data centers. These are estimated to hold well over 2.5 petabytes — 167 times the books in America's Library of Congress.
These efforts revolutionized retail supply chain management. For the first time, retail executives were no longer making purchasing decisions. Instead, customer data dictated what was supplied to stores.
By 1994, Walmart had over $26 billion in assets and almost 2,000 Walmart stores (not including Sam's Clubs or Super Centers).
Walmart left all its competitors in the dust.  By 2012, it was the world's largest employer, with over 2 million people on the payroll.
By 2014, Walmart's revenue was $485 billion, compared to Target's $72 billion and Kmart's $15 billion. Forbes pegged the Walton family's wealth at $149 billion dollars.
From a rural outpost in Arkansas, Sam Walton created the biggest retail company in history. He challenged industry norms, and invested in technology and infrastructure, giving customers the lowest possible prices, no matter what. Nothing could stop it.
Meanwhile, a bizarre startup was selling books from a Seattle garage.
The Everything Store
In 1994, a junior hedge fund manager quit his promising job at D.E. Shaw in New York. 30-year-old Jeff Bezos moved back to his home town, convinced that the fledgling Internet would revolutionize many things. Bezos decided to compete with Barnes & Noble and Borders, and set to building an online book store with a few hundred thousand dollars from his parents. He named it after the largest river in the world.
In 1995, Bezos secured $8 million from VC Kleiner Perkins, and Amazon.com went live.
Amazon went public 20 years ago, in 1997, and opened at $18 dollars a share. Its mission, said Bezos, was "to raise the bar across industries, and around the world, for what it means to be customer focused." He said he didn't expect to turn a profit for years.
In 1996, Amazon already had roughly 180,000 customers. By October 1997, it was 1 million. Revenue grew from $15.7 million in 1996, to $148 million in 1997, to $610 million in 1998.
Bezos began snapping up Walmart employees, who deployed their knowledge of Walmart's systems to improve Amazon's efficiency. When Walmart took Amazon to court, the case was settled quickly and quietly.
Bezos worked relentlessly to evolve Amazon's offerings, green-lighting a host of experiments, breaking the mold of traditional retail.
Most of them failed. But the ones that endured created new vistas.
In 2000, Amazon launched Marketplace, a third-party seller business that allowed a torrent of companies to use Amazon as a platform.
In 2001, Amazon took over Borders.com.  In 2002, it launched the wildly successful Amazon Web Services, a cloud-based data service that slowly rendered armies of company IT structures obsolete. By 2015, AWS had 1 million active business and government customers. By 2016, it generated over $12 billion in revenue, with $3.1 billion in operating income profits. It currently commands 33% market share of the global cloud service business.
Amazon started selling jewelry in 2003 and shoes in 2004. In 2005, an experiment led to the creation of Amazon Prime. Prime began as a program that granted unlimited two-day shipping for $79 a year. It grew to include streaming video, music, storage and a range of bundled products. Prime members turned out to give customers an economic and psychological rationale for buying more and more products from Amazon. There are now 85 million Prime subscribers in the U.S alone — and they spend twice as much.
In 2006, grocery delivery service Amazon Fresh was launched. In 2007, Amazon debuted the Kindle e-book reader, revolutionizing the digital book market. Shortly thereafter, they introduced Createspace, a platform that allows authors to self-publish. By 2008, Amazon.com was generating over 615 million visitors annually, twice the number of Walmart.com.
Amazon Studios was founded in 2010, and became a massive video programmer, eventually competing with Netflix. Transparent has won 8 Emmys, Man in High Castle has won 2, and Mozart in the Jungle has won 1. Amazon Studios collected three Oscars this year, for Manchester by the Sea and The Salesman.
Amazon, Walmart and Wall Street
In 2015, Amazon's stock market cap bypassed that of Walmart for the first time. That year, Walmart's stock price fell by 30%. Amazon's increased more than 80%.
Amazon celebrated the 20th anniversary of its IPO with 12 Emmy nominations and a valuation of $272 billion, compared to Walmart's $233 billion.
When Amazon announced its recent acquisition of Whole Foods for 13.7 billion, Wall Street reacted by bidding its stock price up 15.6 billion in one trading session – 1.9 billion more than the entire cost of the Whole Foods acquisition.
Today, Amazon' market cap is $475 billion, compared to Walmart's $244 billion, and Jeff Bezos is the #2 richest person in America.
Conclusion
Sam Walton had led an intense drive for low prices at all costs, driving prices through the floor and reshaping American life. He grew one massive chain into the king of brick-and-mortar retailers, demolishing everything that stood in his way.
Bezos bypassed him in just two decades. He did it by harnessing the latent power of the Internet, to deliver massive selection, frictionless user experience, fast delivery and painless returns. He made it easy to buy almost everything on Amazon.
That had been the point all along.
Two-time Emmy® Award winner Seth Shapiro is a leading consultant in innovation, media and technology. His first book, Television: Innovation, Disruption, and the World's Most Powerful Medium, was published in July He teaches at The USC School of Cinematic Arts, is a Governor at The Television Academy, and can be reached at info@sethshapiro.com. His previous pieces for The Observer are here.