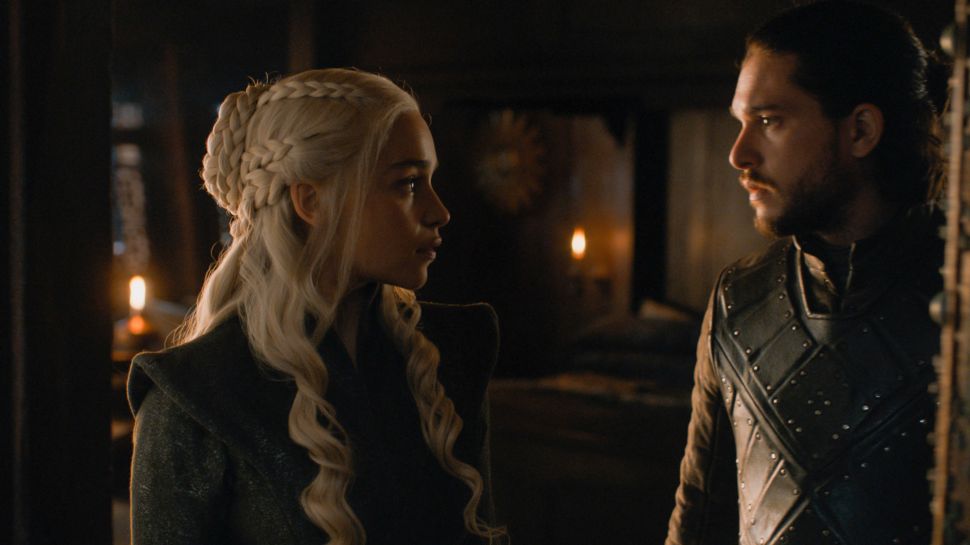 Game of Thrones Season 7 is sadly over, and while we have quite a bit to chew on from that finale, the truth is that the extended wait for Season 8—it's not expected to premiere until late 2018 or early 2019—is going to be a painful one. To help you survive the Long Night, here are five shows you can binge to help pass the time.
The Walking Dead
AMC's most popular series may also be its downfall, but that's a story for another day. All you need to know right now is that The Walking Dead features a whole bunch of creative zombie killing. Given the emergence of the Night King and his army of the dead this season, we think that might be fitting. No, The Walking Dead doesn't possess nearly the same level of quality character development or intricate plotting as Thrones. In fact, The Walking Dead isn't really even a good show. But it's an easy binge with some cool kills, and there's a whopping seven seasons on Netflix just waiting for you right now.
Westworld
HBO's $100 million futuristic drama is the heir apparent to Game of Thrones, so it's a logical next step for all you Westerosi Warriors out there. Sadly, there's only one 10-episode season available for binging, but it's enough—for now. Westworld's engaging mystery box structure and endless puzzles lend perfectly to the type of rabid theorizing Thrones fans love to dabble in. While some later season turns don't feel 100 percent earned, this show is a whole mess of fun that keeps you guessing. It's basically the 2010s version of Lost.
Vikings
Swords, spears, kings and really dirty people. This feels pretty damn close to Thrones. While the History Channel series may not be able to match Thrones' gore and nudity, it does run at a brisker pace from episode to episode overall (this season's compressed timeline notwithstanding). More importantly, Vikings has four seasons on Netflix. That's 49 episodes to help kill some time while you wait for Jon Snow and Co. to return. You could definitely do worse.
House of Cards
Game of Thrones fans are typically divided into two distinct groups: those that enjoy the political aspects of the show more and those that prefer the fantasy elements. If you find yourself in the former group, you can get your political jockeying, manipulation and backstabbing fix from Netflix's House of Cards. Sure, the show is somehow more unrealistic than the dragon and ice zombie-rooted Thrones. But its highs are quite addictive, and you'll find yourself agreeing to just one more episode until it's morning.
Penny Dreadful
Game of Thrones and disturbing violence go together like milk and cookies. Unfortunately, it's hard to find much that compares to it elsewhere on TV. But Showtime's Penny Dreadful, which ended its three-season run in 2016, comes close. Taking several pages out of Victorian horror's book, Penny Dreadful is a supremely fun and gory romp with familiar characters doing wild shiz. Luckily, all three seasons are on Hulu right now.