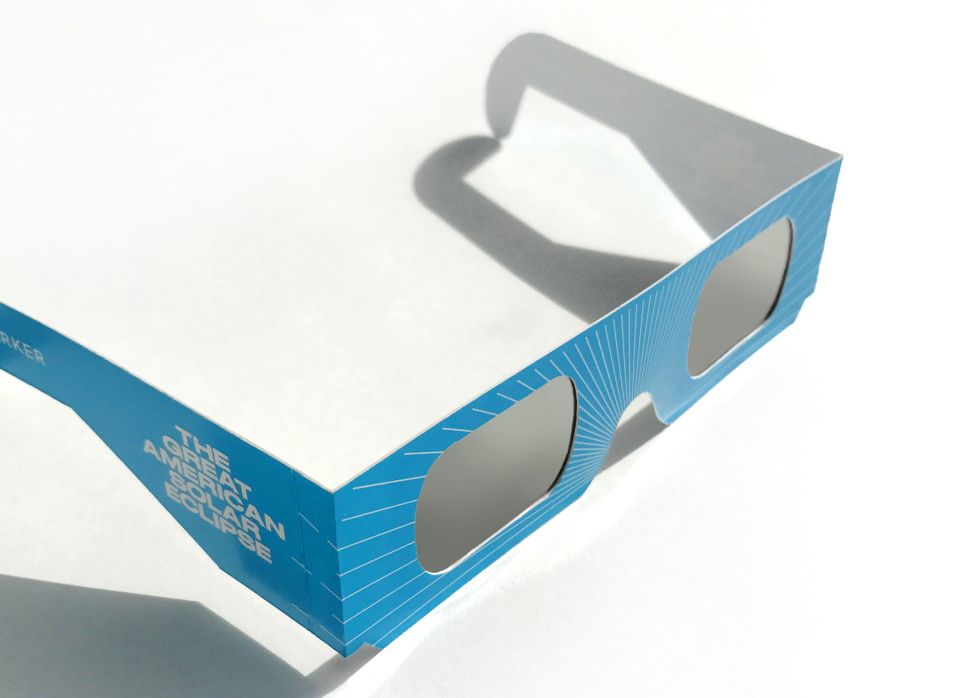 Remember how your mother would tell you not to stare directly into the sun, as it would make you go blind? Well, she wasn't entirely wrong.
Looking right at the sun with unprotected eyes can damage your retina (the layer of your eyeball that is sensitive to light) and if it is exposed long enough, can lead to permanent damage or even blindness. That holds true even when the sun is obscured, as it will be during the upcoming solar eclipse on Monday, August 21.
"It's never a good idea to view the eclipse without the protection," Dr. Christopher Quinn, president of the American Optometric Association confirmed to CNN. However, your go-to pair of basic sunglasses will not offer adequate protection, so that's why it's important to accessorize your eyes properly for this once-in-a-lifetime event. That also rings true for those who happen to be in the path of totality, the only strip of land in the U.S. where the entirety of the solar event can be viewed.
Actual eclipse glasses must meet the ISO 12312-2 international safety standard in order to properly protect against sun damage to your delicate peepers. Glasses that do not meet this laboratory tested standard could cause harm—and this is one instance where it's better to be safe than sorry.
As it turns out, eclipse glasses have become the most in-demand accessory this summer. Public libraries across the country began distributing free frames in the beginning of August and quickly ran out of their supplies, despite the frantic emails and phone calls made by wishful eclipse viewers. Warby Parker also jumped on the bandwagon with free frames, which were stocked in all of their stores across the nation. They've been handing out these gratis glasses since August 1 and are mostly out of stock, though it's worth stopping by your local Warby Parker to double check, as these are the perfect accessory for the Great American Solar Eclipse.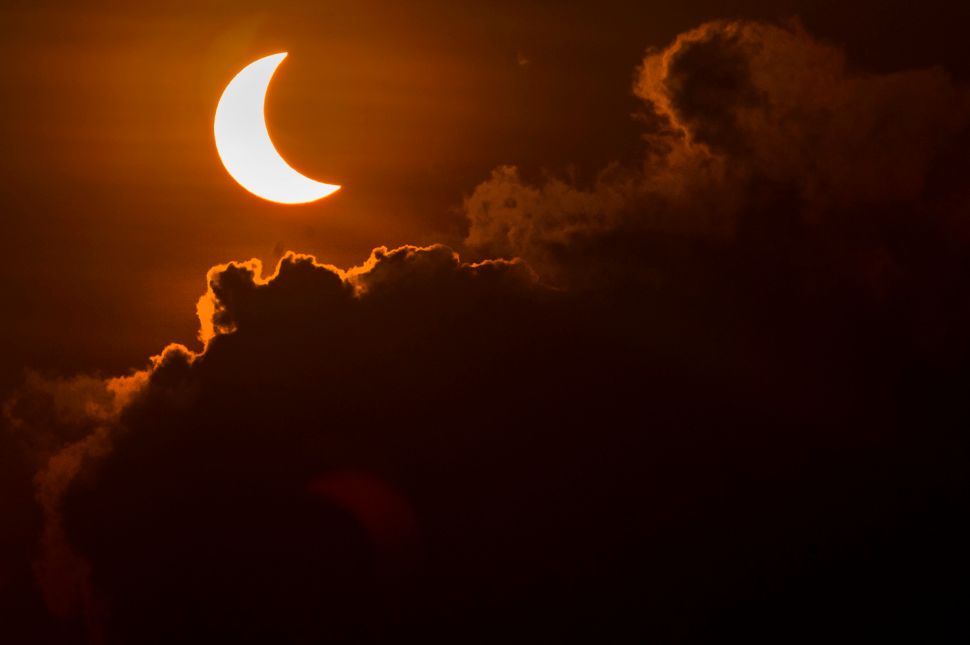 Here is a list of other reputable vendors that are selling other versions of these highly sought-after frames, but do note that many of these sites are already sold out. Some of the brands on the list, like Halo, offer actual sunglasses, rather than cardboard frames and there is info on brick and mortar shops that stock eclipse glasses, increasing the chances that you can find these mostly sold out accessories.
If you can't get your hands on these special glasses in time for the big eclipse, you're not totally out of luck, but you are going to have to get a little crafty. A pinhole projector is a simple and safe viewing option, it allows the sunlight to pass through a small opening and is then projected onto a surface nearby. This can easily be whipped up by punching a hole in an index card and setting it up so the image appears on a nearby wall or even the ground.
For this solar eclipse, be sure to practice safe viewing.