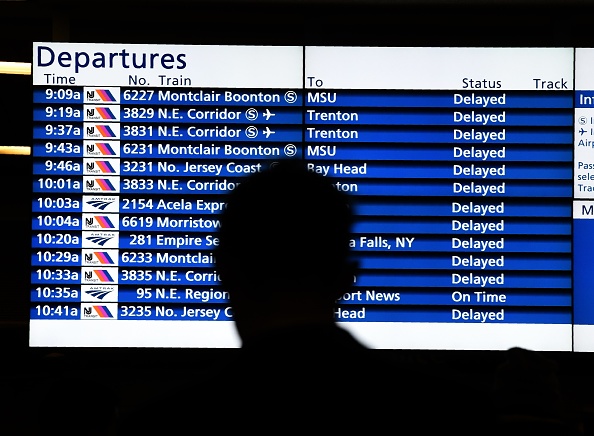 Maybe he didn't see it in 2010, but Gov. Chris Christie's decision to cancel the tunnel under the Hudson River, known then as the ARC project, may have done irreparable harm to New Jersey's economy.
A position paper and a July press conference by Phil Murphy, the Democratic nominee for governor, did not receive the attention they deserved. Murphy's commitment to make the Gateway tunnel project a reality is reason enough to vote for him. Murphy gets it.
Fallout from abandoning the ARC tunnel
It is easy to see today that abandoning the new tunnel in 2010 and delaying an increase in train capacity added to the state's transit woes. The economic impact to northern New Jersey is inestimable. The project would have helped grow the regional economy by providing jobs for 6,000 construction workers, many of whom were laid off when Christie withdrew his support for the ARC project.
As the New York Times reported in 2010, Christie's decision was shocking, particularly given that work on the tunnel had started and that the federal government had committed to $3 billion in financing (more funding than had been committed to any other U.S. transit project). Based on early estimates, the ARC project would have been close to completion by now.
The decision crippled the northern suburbs by making it less desirable to live in areas where rail travel to and from New York City is difficult. It also hurt all of the New Jersey businesses that offer attractive shopping and entertainment alternatives to 11 million New Yorkers. Most of the potential customers in this vast market do not own cars and they live only two miles away. They would come to shop and to enjoy the Meadowlands Complex and Newark entertainment venues if they had easy transportation to New Jersey.
Getting behind the Gateway project
Today, the need for a new rail tunnel needs no debate. The existing two-track rail line used by both Amtrak and New Jersey Transit has exceeded its capacity. The system of tunnels and bridges between New Jersey and New York is more than 100 years old and suffered extensive damage during Superstorm Sandy. If you need more evidence than that, just ask commuters who have had to endure the "summer of hell," while tracks are repaired at Penn Station.
The Gateway project does come with a hefty price tag of $20 billion and would not be completed until 2026. But it is a worthwhile investment that allows for an additional 25 extra trains per hour, effectively doubling capacity. The benefits also include shorter commute times, increased transportation reliability, less highway congestion, job creation, increased municipal and state tax revenues, and increased development in areas surrounding train stations.
Although it was introduced in 2011, it is still unclear how the bulk of the current tunnel project will be funded. The support of New Jersey's next governor is certainly an important step in the right direction. In a recent press conference, Phil Murphy joined several New Jersey mayors in calling for renewed investment in rail infrastructure.
"Among other things, we need the governor of this state to work closely with our federal delegation to find the money to fund the projects we desperately need," Murphy said. He also criticized Republican gubernatorial nominee Kim Guadagno's prior actions on the issue. "When you have been a co-leader in the state for over seven years, it is a little bit late to start standing up with ideas that would help our transportation infrastructure," he said. "I would have loved to hear those ideas in 2010. I would have loved to hear the lieutenant governor oppose the governor on the cancellation of the ARC tunnel."