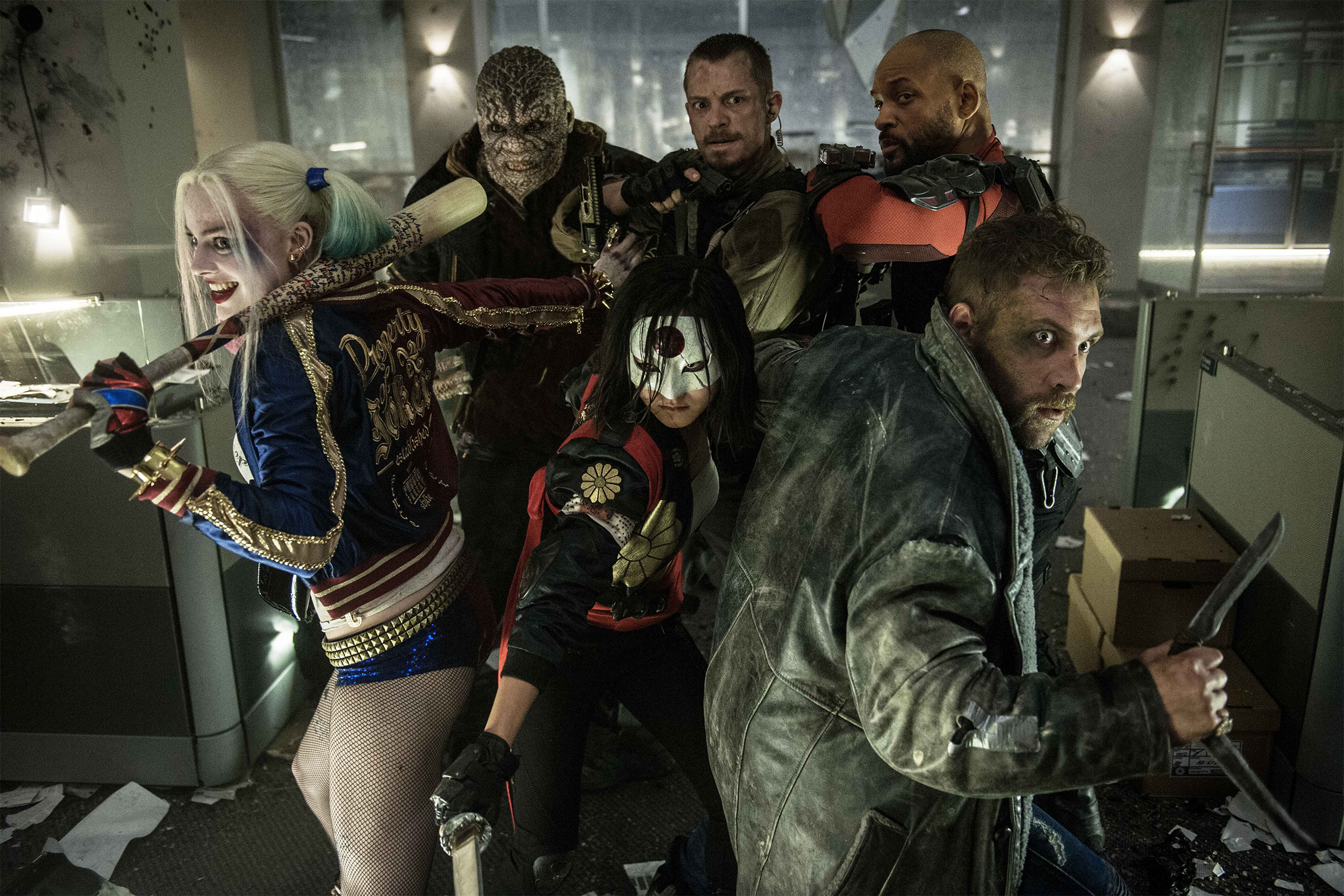 Rarely can one actor be so universally popular and important that they can singlehandedly delay the production of an entire blockbuster sequel. But, then again, not every actor is Will Smith.
Despite the critical beat down Warner Bros.' Suicide Squad took last year, the studio is keen to bang out a sequel in advance of the two separate Joker movies that are currently in different stages of development. Plus, when a movie makes nearly $750 million (per Box Office Mojo), it doesn't matter if it's trash. It's getting a sequel. But Smith's busy schedule is preventing WB from getting started, per Variety.
With Smith hard at work on Disney's Aladdin live-action remake and the mystery thriller Gemini, Suicide Squad 2 may not start production until Fall 2018.
Why not just reduce Smith's role in the film so he can squeeze it into his schedule? Well, with Jared Leto (Joker) and Margot Robbie (Harley Quinn) set to reprise their roles in their own spinoff, and with Robbie also set to headline Gotham City Sirens, Smith's Deadshot is likely being positioned as the lead of the sequel. He's the biggest name of the bunch and was one of the few aspects of the disastrous Suicide Squad that audiences actually enjoyed. WB knows it has no shot at a successful follow up without him. On top of that, the studio probably wants to use the sequel as a bridge to the upcoming spinoffs so that fans are on the same page.
Should production be delayed until Fall 2018, we're likely looking at a late 2019 or early 2020 release date. By that time, it remains to be seen if the DC Extended Universe can carry the momentum of Wonder Woman forward, or if Justice League (November), Aquaman (December 2018) and Shazam (2019) will squander any remaining good will.
Overall, while the DCEU has taken a step in the right direction recently, there doesn't appear to be a concrete internal strategy in place. So let's all hope for the best and prepare for the worst.