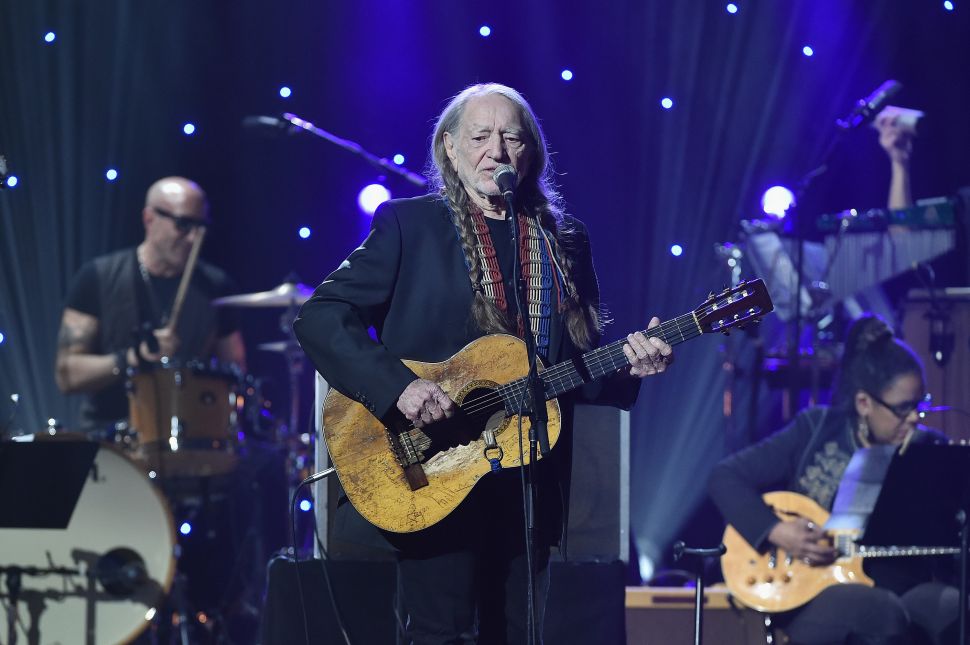 On Sunday, legendary country singer Willie Nelson was forced to leave a Salt Lake City concert early due to respiratory issues, Billboard reports. Nelson was taken to a local hospital after having trouble breathing during his show as the USANA Amphitheater.
The 84-year-old, who has also appeared in more than 30 films in his career, took to Twitter on Monday morning to assure fans he was on the mend.
Salt Lake Magazine music writer Christie Marcy, who was in attendance on Sunday, told the New York Daily News that Nelson looked to be having "a hard time keeping up with the band," during the first 30 minutes of the show.
At the time, a bandmate told the crowd that Nelson needed a break after he left the stage. Later, a woman announced that the show was ending early.
"Willie loves ya'll. He wants you to get home safe, but the show's over," she said, according Salt Lake Magazine.
Nelson had previously cancelled a handful of shows in January and February due to a cold, but has returned to touring in recent months. Back in March, his publicist Elaine Schock refuted reports that Nelson was "deathly ill," saying instead that he was "perfectly fine," per Billboard.
Nelson's latest album, God's Problem Child, earned the singer his 17th No. 1 record on the Billboard Top Country Albums chart. The album also snuck into the top 10 of the Billboard 200. Nelson also took the time in that album to address the numerous death hoaxes that have surrounded him for years in the song "Still Not Dead."