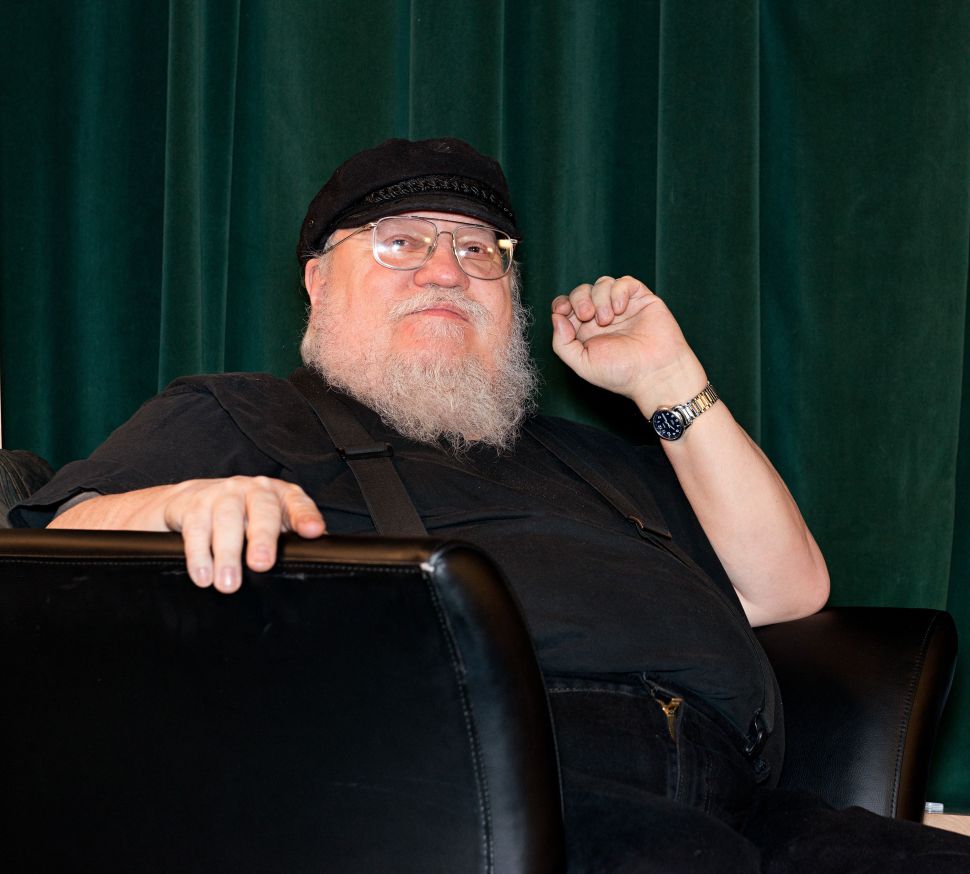 Are you one of the millions upon millions of fans who has been waiting endlessly for George R.R. Martin to publish The Winds of Winter, the sixth book in his A Song of Ice & Fire series? Well, you can keep waiting. The new Game of Thrones source material will likely continue to exist only in a theoretical sense if Martin's latest comments are anything to go by.
In a recent interview with Metro, the author discussed the differences between his books and the unflappably popular but increasingly flawed Game of Thrones TV series and how his work is going on The Winds of Winter.
"The book series and TV adaptation go their separate ways," Martin said. "On the screen characters are killed right and left. About twenty of them have died already, which are quite alive to me and will appear in a new book."
We can sit here and debate which major deaths may not occur in the books, but we do know that three on-screen killings will take place at some point or another in A Song of Ice & Fire. Stannis Baratheon's sacrificing of his daughter Shireen, Hodor's tragic demise and Stannis' death will reportedly become official novel canon in short order. Other than that, it sounds like Martin still has a few surprises up his wizardry sleeves.
"People are going to be very surprised when they read the books after the show," co-showrunner David Benioff said. "They're quite divergent in so many respects for the remainder of the show."
As for The Winds of Winter, Martin points to his age (68) as a contributing factor to his slow pace.
"I did not start to write slower over the years," he explained. "I was working on the first book for six year and four years on the second one. Fantasists who release their novels every year, do not offer books of large volume. These are not 1.5k pages like mine, but, for example, 500. In addition, I have not become younger. Age does not add enthusiasm."
Recent rumors suggest the book will be completed sometime next year, but at this point, let's all assume it's never coming out so we're all pleasantly surprised if it actually does (it won't).