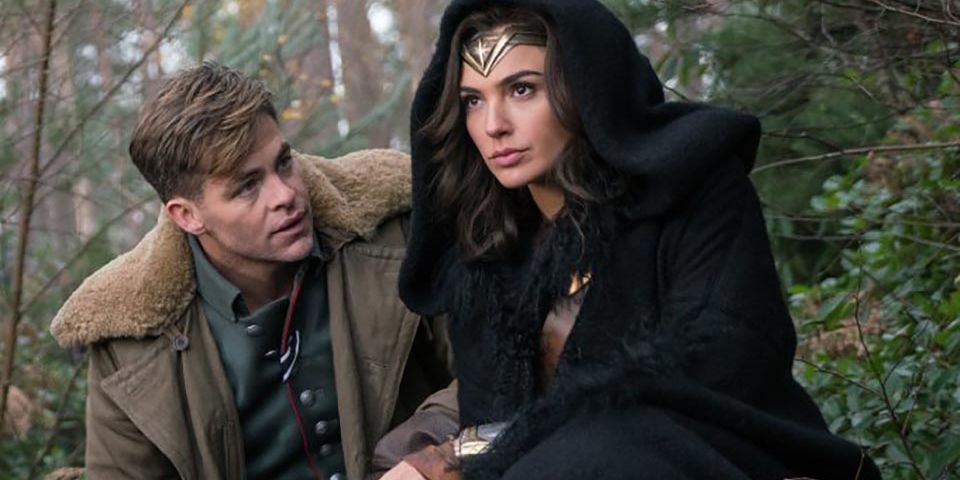 Wonder Woman—you know, the movie that is universally agreed to be the best in Warner Bros.' DC Extended Universe and has earned more than $800 million worldwide—was directed by Patty Jenkins, who has not yet signed on for the sequel. But fear not, loyal superhero enthusiasts, as The Wrap is reporting that Jenkins is in final negotiations with WB to helm the December 2019 picture.
While the details of her deal are unknown, The Wrap reported that "it is said to be large whatever the final numbers end up being, on par with other directors who have delivered the kind of success Jenkins brought to Warner Bros." That's good news. Perhaps now we won't let another Oscar-nominated director go 14 years without making a second film.
While Jenkins' sequel is rightfully anticipated, there are ways in which she can improve on the original.
Wonder Woman is one of the most enjoyable films of the year, but it's not a criminal act to say it was a tad overhyped. There are narrative issues in the first and third acts that prevent the movie from being talked about in the same breath as The Dark Knight or Iron Man. Luckily, these are easily fixable problems.
While the island of Themiscyra is fantastic and the Amazonian warriors and their mythology are interesting, the exposition dump needed to start the film is a bore. How many times have we sat through prophecy laid at the feet of a Chosen One? How many more slowly-realizing-their-potential training montages do we need to suffer through? The first 20 minutes of Wonder Woman is practically cut and pasted from every other origin story out there and stymies any early momentum. It also painstakingly sets up several predictable reveals down the line. Sigh.
But since Wonder Woman 2 will not be an origin story, Jenkins won't be saddled with establishing her central character, unfurling foreign mythologies and reminding audiences, "Hey, remember this character from Batman v Superman? Wasn't she awesome?!" Instead, Jenkins can dive right in without any of the necessary throat clearing.
Hopefully, though, Jenkins will be able to wrap things up in a more meaningful way. The DCEU has been heavily criticized for its standard CGI mishmash battles that are meant to serve as a movie's climax. The central conflicts in Man of Steel, BvS and Suicide Squad were all essentially solved by punching things really hard and that trend carried over to Wonder Woman.
David Thewlis is a great actor, but perhaps putting his mustachioed face behind the helm of Ares' imposing armor was a miscalculation. This is a superhero movie, so of course there needs to be a big final battle, but maybe it doesn't need to be shrouded in darkness and involve our protagonists fighting something that clearly isn't really there. This fight scene was just…kind of lame. But as Jenkins proved in that stunning trench scene, she knows how to shoot captivating action. Give it a slightly more realistic spin and make sure the fighting serves the characters and not the other way around. Boom, now you've got Hollywood magic on your hands.
It will be great once Jenkins is officially signed on and she's a talented enough director to see how Wonder Woman 2 can be even better than the first. Now all we have to do is wait until December 13, 2019 for the movie.