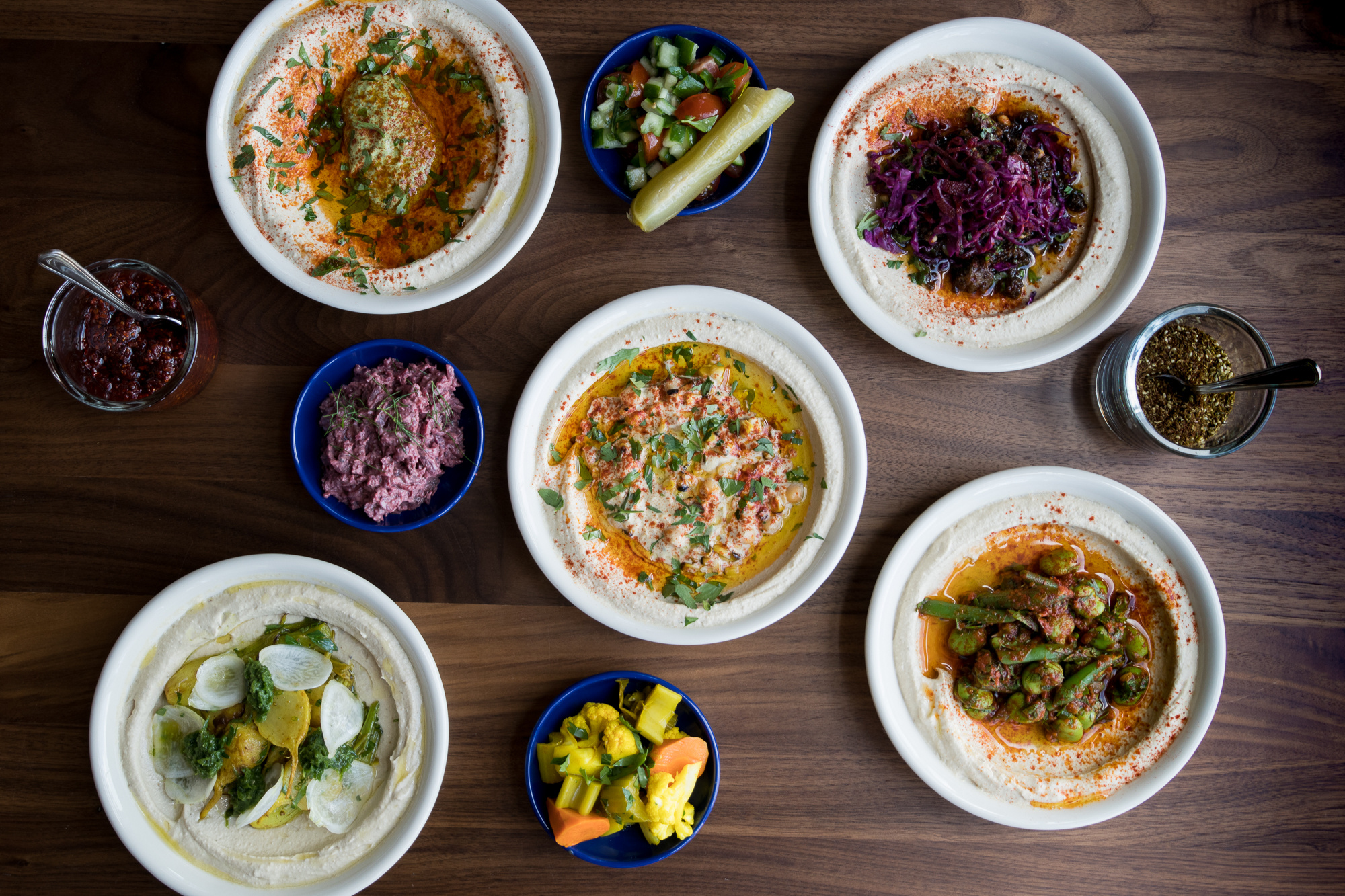 Wynwood, the super trendy, graffiti-soaked hipster hangout in Miami (think Bushwick, only it was formerly a Zika hotbed), has officially welcomed a new hummus hot spot into the neighborhood.
The restaurant is courtesy of super buzzy, James Beard Award-winning Israeli chef Michael Solomonov, best known for his original sit-down restaurant, Zahav, in Philadelphia. Solomonov's new fast casual creation, Dizengoff, also originated in Philadelphia, but now it's expanding. For those who aren't anywhere near South Florida, the hummus and seasonal salads can be tested inside Chelsea Market—but the latest location is in the trendy Miami neighborhood.
This is Dizengoff's first southern location, and it's right next door to Solomonov's other new eatery, the recently opened Federal Donuts. For those who don't feel like making a lite Mediterranean plate at Dizengoff, Federal serves fresh and fancy donuts, alongside fried chicken sandwiches dusted in ranch seasoning. Their flavors aren't exactly Dunkin', and they're far from healthy. Recent flavors include strawberry milkshake, pomegranate tehina, crispy Nutella and salted caramel.
For those who have yet to venture to a Dizengoff location, don't expect the sit down treatment you'd get at Zahav. Dizengoff, named for a bustling Tel Aviv street, is all about the hummus, and it's far from Sabra. It's made fresh daily, topped with eggs, pine nuts, avocado or corn (depending on the season), and served with freshly baked pita and other Israeli accoutrements. They also offer plenty of small vegetable salads, but the focus is (rightly) on the inventive chick pea creations.
Next time you're visiting Miami, avoid the easy to 'gram (but difficult to digest) restaurants on South Beach. Instead, opt for fast casual healthy hummus (but with donuts for dessert, of course).