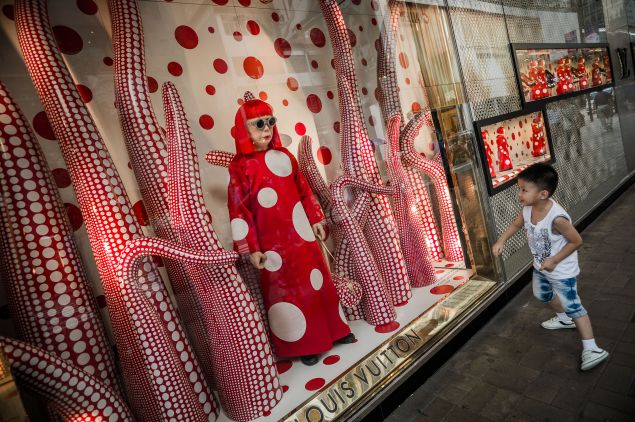 She's been called the "Polka Dot Princess," as well as crowned the "World's Most Popular Artist" in 2015, and now her work will find a permanent home in its own museum in Tokyo. The artist's first dedicated museum will open in Tokyo's Shinjuku neighborhood on October 1, reports the New York Times who first spotted the news on the Japanese culture website Spoon and Tamago.
Kusama's eponymous museum designed by Kume Sekkei will rise five stories, and the sleek, white building appears to have floor-to-ceiling glass windows based on a rendering. The building will have a dedicated floor displaying Kusama's "infinity room" sculptures, a reading room, and space for two yearly rotating exhibitions. The inaugural show, titled "Creation Is a Solitary Pursuit, Love Is What Brings You Closer to Art," will feature the artist's recent painting series, "My Eternal Soul," according to the Times.
Tensei Tatebata, who is president of the Tama Art University as well as director of the Saitama Museum of Modern Art, has been tapped as director. The museum already has a website, and timed tickets will go on sale August 28 for 1,000 yen.