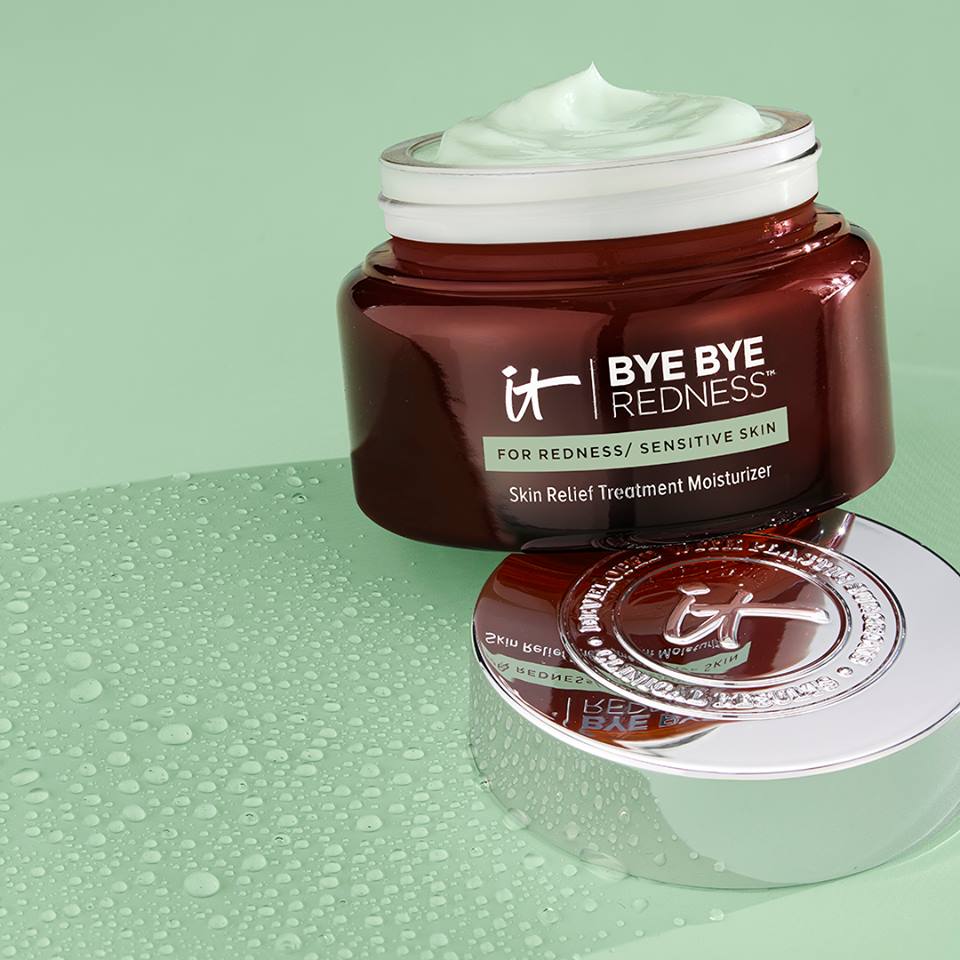 When it comes to beauty, this month reads like the September issue of Vogue, featuring the best of the best, the ladies we love and game-changing ingredients. Prepare to fall for these 22 complexion-rescuing products that will have you glowing at every step of your beauty routine.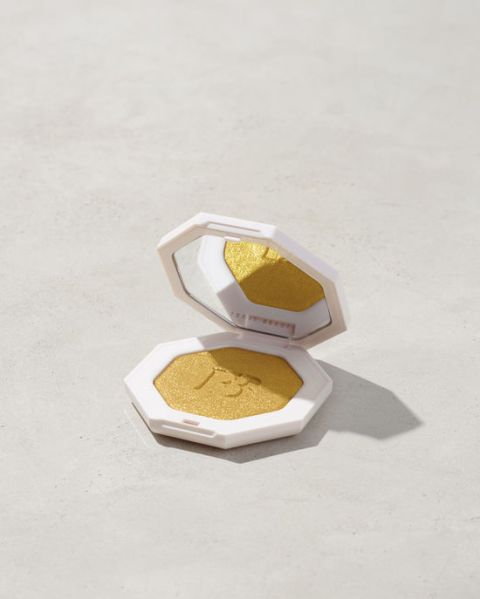 Rihanna's Fenty Beauty line is undeniably the most exciting launch of the month—or even year. Come for the forty shades of foundation (the darker of which have been selling out—heads up industry powers that be) and stay for this highlighter. Leave it to Rihanna to deliver a brick of yellowy gold highlighter to make everyone look, and feel, like the queen herself.
Celebrity esthetician Ildi Pekar's small collection has, to date, been filled with products rich in her native Hungary's thermal water and honey. Her new serum brings a hero ingredient into the mix: CBD oil. This non-psychoactive oil (i.e. you won't get high) is known for its anti-inflammatory properties. This makes it good for all skin types, but especially potent for acneic or rosacea-prone skin. Pekar has combined it with hyaluronic acid, aloe, and probiotics for an all-around multi-beneficial serum.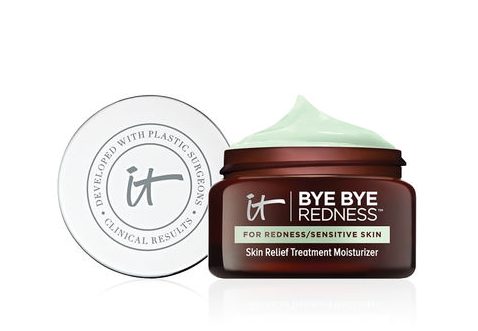 Earlier this month, IT Cosmetics dropped 52 new products in a surprise-album, drop-the-mic fashion. It was hard to choose just one, as some of these feel truly fresh. Among my favorites: the Bye Bye Redness Cream, (above) which in addition to a tint of color-correcting green features calming ingredients like colloidal oatmeal, aloe, and cucumber. I like it in the morning, as a primer. Bye Bye Breakout, takes everything you love about a classic pink drying lotion and puts it into a concealer (with a doe-foot applicator, i.e. no q-tip dipping), so you can hide and fight acne at the same time.
There's something almost funny about such a utilitarian product from fancy-schmancy French hair master Christophe Robin. This soap cleanses hair and body with 100 percent plant-based ingredients and a high concentration of aloe vera gel, which leaves hair hydrated. Who knew a bar of soap could be so glam?
Meet the crème de la crème of natural moisturizers. Tata Harper's latest is a customer-requested concoction—it took three (female!) scientists three years to formulate, and the finished product is filled with 43 active botanical ingredients to hydrate and soften the skin, thus effectively smoothing your complexion. Hyaluronic acid, sugar acid complex and essential fatty acids leave skin plumped, while winged kelp extract tightens and tones.
Volition offers a platform where anyone can submit an idea for a beauty product missing in their own arsenal. Once ideas are submitted, community members vote on their favorites and the company brings them to life. One of the latest innovations harnesses turmeric, which is used in Indian bridal beauty rituals. Creator Anuradha wanted to bring this traditional spice to the lives of everyday women—and now her exfoliator can be found at Sephora.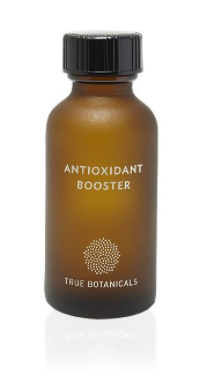 True Botanicals manages to be at once uncompromisingly nontoxic, chic and efficacious. Their newest product makes a powerful statement on just how effective naturally-derived ingredients can be. The brand teamed up with Cornell scientists to harness the power of apple peel—which is loaded with protective antioxidants to protect and elongate the apple's lifespan—to serve as the skin's ultimate multivitamin. Shake the pink powder into your serum, blend, and watch summer sun spots, acne, and even fine lines disappear.
The perfect way to pay homage to the beginning of fall, this deep, dark green liner pen comes from the makers of your favorite nail polish. Good news: their eyeliner is just as covetable as their nail hues.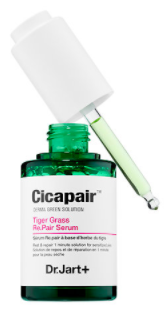 These two new additions to Dr. Jart's Cipacair collection are like Xanax for your skin. Irritated, blemish-prone or red skin? Enter Centella Asiatica, commonly called Tiger Grass, an Asian herbal plant capable of calming even the most ravaged complexions. You can now get these skin-soothing, fast-rescue ingredients in the form of both a serum and travel-ready, single-serving night mask.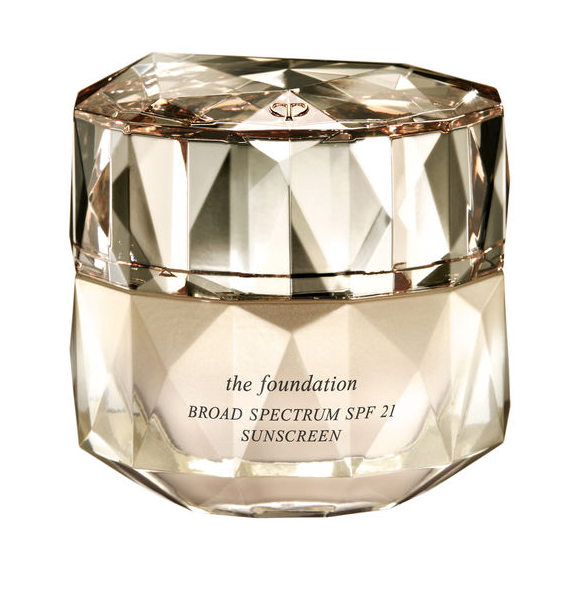 Skepticism be damned: this drop-the-mic moniker is deserved. The Foundation is an instant classic—so much so, it's almost surprising that it's new. Enriched with golden silk, Japanese pearl protein, blurring and perfecting properties and skin-loving ingredients like hydrating hyaluronic acid and glycerin, firming Chai Hu extract, and SPF 21, it's applied like a moisturizer: with your fingers. The result is smooth, even-toned skin with a bit of a natural glow and a ridiculously soft finish. A little goes a long way, which makes the eye-watering price tag ever-so-slightly easier to swallow.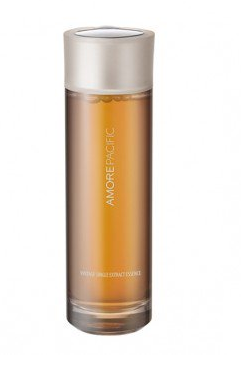 101 days. That's how long it takes Amore Pacific to prepare the green tea leaves used in this essence. They're grown, fermented, and extracted on Korea's pristine Jeju Island where the company owns and operates multiple green tea farms. The result? This potent liquid billed as a "pre-tox" treatment—it works to improve the skin's texture, translucence, and resilience, stopping aging in its tracks.
Strivectin Oleic Acid Recovery Milk
Paired with Strivectin's signature NIA114 molecule (a blend of niacinamide and Vitamin B3) is oleic acid—an unsung hero of barrier repair. This omega-9 fatty acid replenishes the skin's lipid layer, which helps maintain a healthy skin barrier. This moisturizer is fast-absorbing and the texture (which I'm a big fan of) is true to its milk moniker. If you're not super dry, it feels hydrating enough to skip cream afterwards.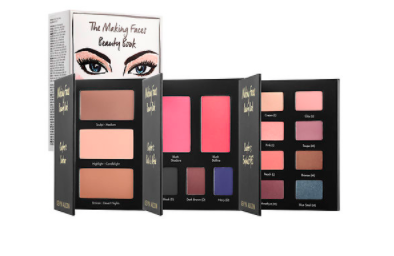 In honor of the 20th anniversary of Aucoin's bestselling book, the brand released Making Faces, a chapter book of makeup palettes. Chapter one covers the basics of highlighting, contouring, and sculpting. Chapter two has your blush covered, and Chapter three is all about the eyes. The compact with magnetized packaging makes it easy for on-the-go application, too.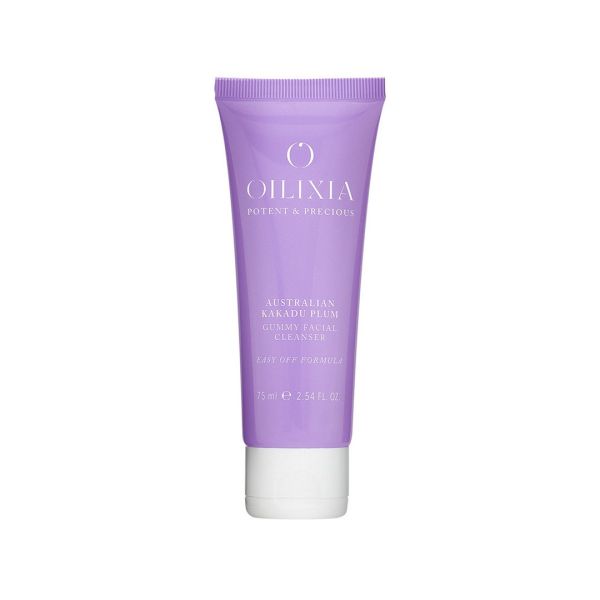 To give you a sense of just how gummy this cleanser is, I'll share my only gripe—I feel like I'm getting a hand workout trying to squeeze the thick substance out of its tube. The sensorial experience of the cleanser, however, is worth it. In fact, the pat-patting of the gluey balm is addicting. In contact with water, it quickly becomes a milk. Kakadu plum—a natural source of antioxidant Vitamin C—is wild-harvested in Australia.
Juice Beauty, Phyto-Pigments Juice Boost, Illuminating, $25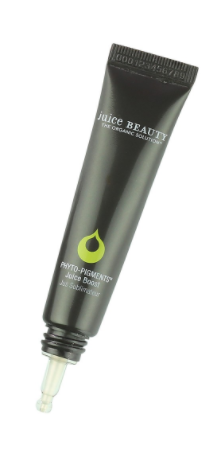 A creamy highlighter so good, you'll question every doubt you've ever had about clean makeup. This liquid highlighter is super concentrated, so you only need a tiny dab, and while you glow, your skin can drink in the certified organic, plant-based ingredients including coconut and moringa oils.
ByTerry, Compact Expert Dual Powder, $46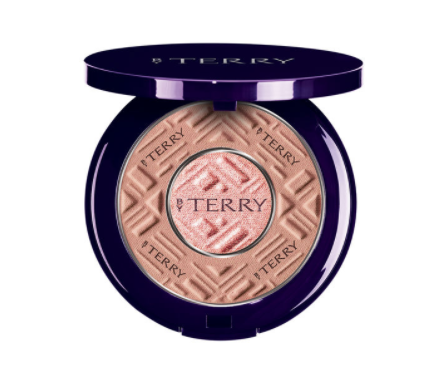 We now live in a world where cosmetic technology is so advanced, you don't even need to find your perfect color match. ByTerry's new dual-toned powders contain something called IMC (intensive mimetic camouflage) that adapts to the wearer's skin tone. You can blend the matte outer-ring and the inner highlight for an all-over powder or apply them separately to highlight and set makeup.
CAP Beauty, The Daily Hit, $96
As CAP Beauty's in-house brand offerings expand, it's become more and more of a one-stop-wellness-shop. In collaboration with Apothecanna comes The Daily Hit, a CBD-based oil that can be tossed on salad, poured into smoothies, or just taken as a shot. The oil contains adaptogens like schisandra berry and mucuna pruriens as well as mushrooms. In combination, the blend helps your body handle life: CBD is a potent anti-inflammatory and the adaptogen blend helps temper the effects of stress.
Royal Fern, Phytoactive Anti-Aging Rich Cream, $280
Munich-based Dr. Timm Golueke's small collection, Royal Fern, is based on the properties of the tough, sun-resistant plant after which it's named. Just in time for colder temperatures and drier air comes a new, richer cream. In addition to the namesake plant, this jar is packed with hyaluronic acid, acerola and cherry-derived Vitamin C, for a multi-tasking product.
Chantecaille, Save The Forest Eye Palette, $85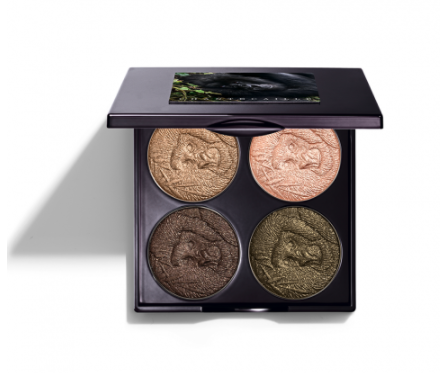 Though this palette has only four colors, it still feels well-rounded. Deep forest green and brown are the perfect autumnal hues and the golden-beige and champagne pink are just pretty, feminine shades for day to night. All four colors were inspired by Virunga National Park in Africa. But the best part of this gorilla-embossed eyeshadow is the fact that a portion of proceeds actually go to protecting this endangered species via the Rainforest Alliance.
Victoria Beckham x Estee Lauder, Eye Ink Mascara, $45
I get it: most of us are quick to dismiss celeb collabs of any kind, but Ms. Beckham has proven herself to be a true tastemaker. Her sleek, black leather encased products are the real deal. It was hard to pick a favorite from her new releases, but I'm a fan of the mascara in its sleek, and very thin tube. It glides on like ink from a pen and my lashes were both thickened and lengthened.
Surratt, Les Lumières Lip Lustres, $32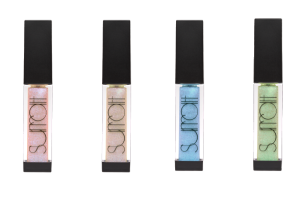 Inspired by Paris are these four new glossy topcoats. The finish is all shine, but these lip tints go from classic Ooh La La (a rose gold) and Voila (opal) to Je Ne Sais Quois (a sky blue) and Faux Pas (a minty green).
TenOverTen, Fall Collection, $18.00
From stylish, trend-forward Oliver, a charcoal grey, to peachy-nude Catherine and moody Market, TenOverTen's three new additions to its 8-Free polish collection have you covered for the next three months.
Sara Spruch-Feiner writes about beauty, fashion and wellness, but here at the Observer you can find her talking about the newest beauty launches. Check back each month for her favorite new product launches. Find her at @sarajanenyc.