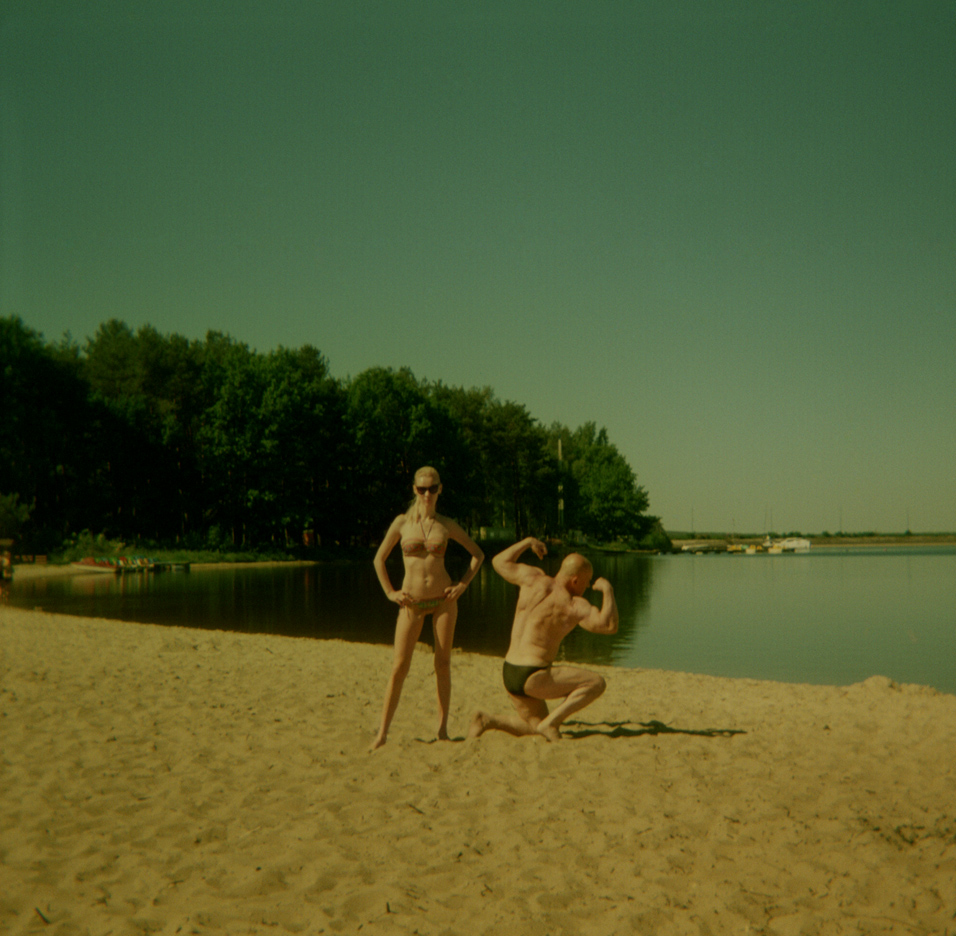 This past weekend, galleries across New York City threw open their doors, the smell of touch-up wall paint still fresh in the air, as the art world's fall season officially kicked off. While Kara Walker's seismic show at Sikkemma Jenkins & Co. may have had all the critics a-twitter before it even opened, we pounded the pavement to find a few other must-see September exhibitions.
Aïda Ruilova at the Fortnight Institute
September 7–October 1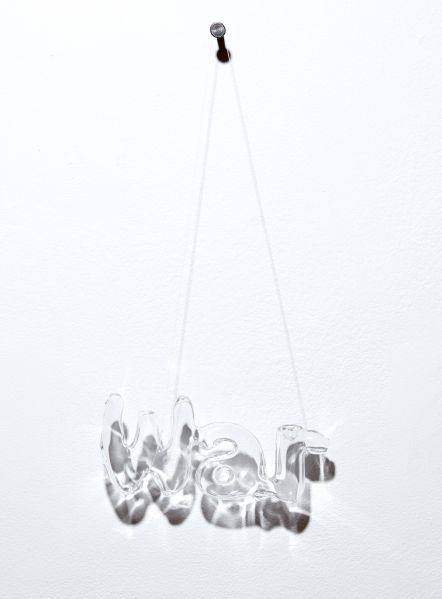 Ruilova's work is often both utilitarian and erotic, political and comical. Her latest show of small glass sculptures is no exception. Some depict nude, buxom women in various states of sexual ecstasy, others are simply shaped like female genitalia. But most form words, ranging from "war" to "love," in a Comic Sans-style font. What they all have in common is that they can be used as pipes. So whatever it is that gets you off, Ruilova offers you the chance to literally get high on it.
Polly Apfelbaum at Alexander Gray
September 7–October 21
For 30 years, Apfelbaum has been making immersive installations that weave together fine art, craft, and design. For her first show with Alexander Gray, the artist creates a sherbet-tinted environment based on the design scheme of the patronizing 1963 book, The Potential of Woman, in which mostly male physicians and philosophers weigh in on possible psychological dislocations created by women's improved legal and political liberties over the course of the last century. Large handwoven carpets featuring a highly stylized pink and tangerine female faces take up the majority the gallery space. Walls horizontally striped in the same achingly sweet colors boast plate-sized ceramic works in largely primary hues; they're mounted linearly like a precious china collection on display. The space almost feels domestic, like your grandmother's house in cartoon form. It's this sense of humor and play, drawing on generations of female experience, that fills the scene with energetic potential.
Jordan Casteel at Casey Kaplan
September 7–October 28
For her first show with Casey Kaplan, Casteel created a series of large-scale paintings depicting black male subjects, which she paints from photos captured by her iPhone—a practice she started when she was working in Harlem as an artist-in-residence at the Studio Museum in 2015. Set at night and rendered in nearly neon oil paint, these portraits vibrate with light, the figures demanding to be seen.
Caris Reid at Denny Gallery
September 7–October 8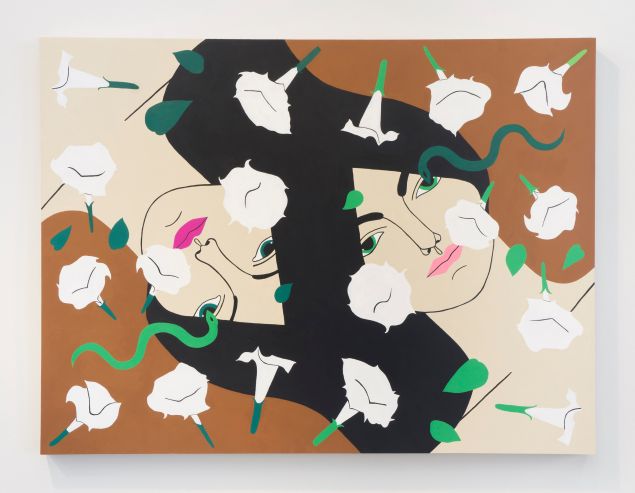 The flat surfaces of Reid's paintings are misleading. Her work is rich in mystical iconography, in a way that is both timeless but also exceptionally immediate thanks to her bold, bright palette. The artist plays on this tension of past and present, known and unknown, in"Sub Rosa," a Latin phrase meaning "under the rose," which was invoked when something needed to be done or said in secret. Reid's symbols—snails snakes, cats, crows, butterflies, flowers—tell as much of a story as do the strong, stoic-faced female figures who appear in her portraits. Look closely and you might learn their secrets.
Aneta Bartos at Postmasters
September 8–October 14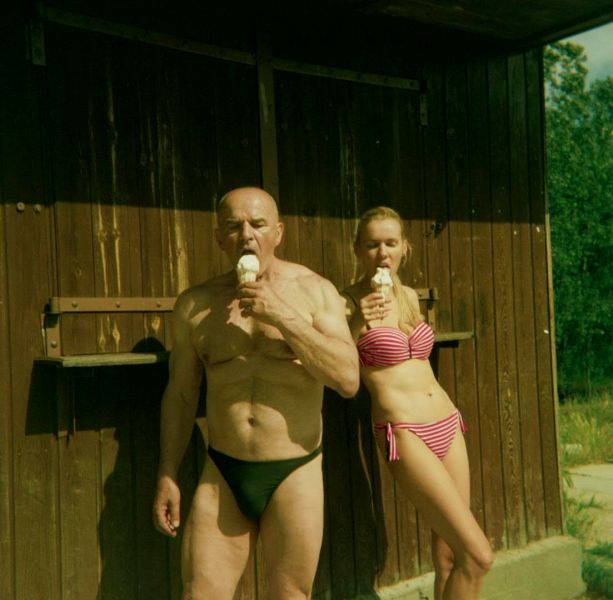 Bartos started her "Family Portrait" photo series in 2015 but, like any family album, it only grows richer over the course of years—and images. The series explores memories of the father-daughter dynamic between the artist and her bodybuilder dad from when she was growing up with him in Poland. Beyond the sometimes jarring juxtaposition of both gender and parent roles inherent between Bartos and her dad, what shines through in these softly sepia tinted photos is a paternal steadfastness, embodied in Bartos's father's rock-solid abs and broad shoulders, that has supported the artist's vision over the course of decades.